CLIA Awards Three Travel Luminaries with Lifetime Achievement Awards
by Daniel McCarthy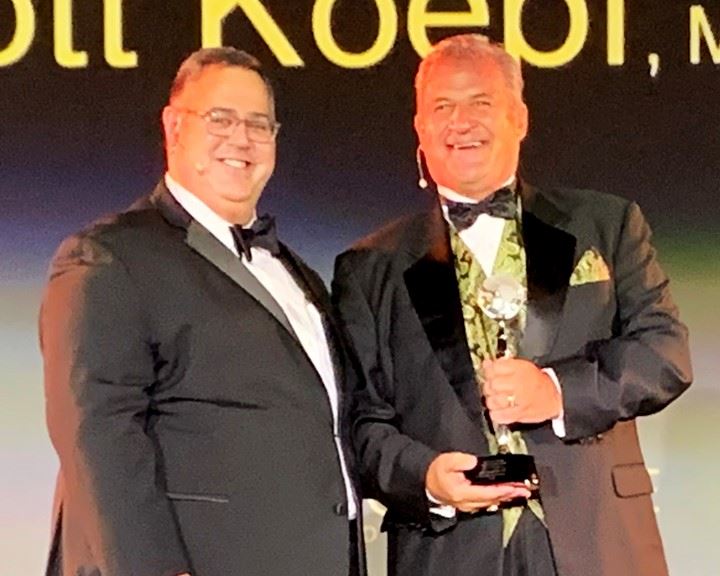 Last Week, Cruise Lines International Association (CLIA) once again welcomed hundreds of its members to its annual Cruise 360 conference in Ft. Lauderdale, Fla.
The event returned after a year gap due to COVID-19 and gathered hundreds of travel advisors to the city's Diplomat Beach Resort to celebrate the cruise industry and become "the center of the cruise universe" for a few days.
Aside from celebrating cruising's return and preparing advisors for the comeback, CLIA also welcomed three new members into the 2021 North America Hall of Fame for the cruise industry.
"The Hall of Fame winners represent the best of the best—innovative, visionary, and committed—this group demonstrates passion, dedication, and a continued commitment to propel the cruise industry forward," CLIA president and CEO Kelly Craighead said.
"CLIA is honored to acknowledge the hard work of these exceptional industry leaders."
Here are the inductees:
Scott Koepf, senior vice president of strategic development at Cruise Planners
Koepf, the longtime industry advocate, was awarded the lifetime achievement award for CLIA, given to someone "who is a lifetime champion of cruise travel and has made monumental contributions to the cruise industry."
Koepf was honored for his long career in travel, including roles at Club Med, Sitmar Cruise, Cruise Holidays International, Sabre, Nexion, and Avoya, along with leadership roles in associations including the NACOA, NACTA, and ASTA.
Koepf currently serves as the chair of CLIA's Strategic Trade Advisory and Review Board.
KHM Travel Group
KHM Travel Group was honored with CLIA's next inductee.
KHM was given the travel agency innovator award winner, an award that honors a CLIA Travel Agency Member or Premier Agency Member that "has demonstrated innovative and visionary leadership in their approach to promoting cruise travel, growing their cruise travel sales, and supporting their affiliated travel advisors."
"KHM Travel Group has always been committed to helping both new and experienced agents grow their businesses through a variety of innovative educational opportunities and resources," CLIA said.
The Ohio-based agency, founded in 2005 and is a CLIA Premier Member, has over 4,000 independent agents.

KHM Travel Group.
Jeannie Lipphard, Nexion Travel Group
CLIA also awarded Maryland's Jeannie Lipphard the Elite Cruise Counsellor of the Year Award (ECCS) for her "career commitment to professional development."
The award is given to an advisor who has achieved the top CLIA certification status and has "significantly impacted the travel agent landscape through contributions to their agency."
Lipphard has spent two decades working as an advisor and has maintained ECCS status since 2005. Since moving over to Nexion Travel Group in 2013, Lpphard has been atop 10 or top 5 producing agents each year.