Florida to Appeal Judge's Ruling on COVID-19 Vaccine Passports
by Jessica Montevago /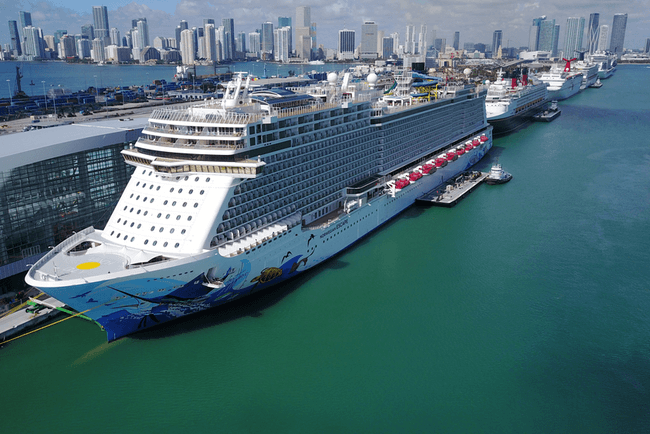 Florida plans to appeal a federal judge's ruling allowing Norwegian Cruise Line Holdings, whose brands include Norwegian Cruise Line, Oceania Cruises and Regent Seven Seas Cruises, to require passengers to show proof of vaccination against COVID-19 prior to boarding its ships.
"We disagree with the judge's legal reasoning and will be appealing to the Eleventh Circuit Court of Appeals," Florida Gov. Ron DeSantis' office said in a statement. "A prohibition on vaccine passports does not even implicate, let alone violate, anyone's speech rights, and it furthers the substantial, local interest of preventing discrimination among customers based on private health information."
U.S. District Judge Kathleen Williams on Sunday sided with NLCH in its fight to sail with a requirement for passengers to show proof of vaccination upon boarding. The ruling also granted an injunction that would block Florida from barring vaccine requirements for cruise guests.
The ruling stated the state failed to "provide a valid evidentiary, factual, or legal predicate" for banning proof of vaccination and that the cruise company "demonstrated that public health will be jeopardized if it is required to suspend its vaccination requirement."
NLCH had originally sued Florida over its vaccine passport ban on July 14, calling the lawsuit a "last resort" at the time that was "otherwise preventing NCLH from safely and soundly resuming passenger cruise operations from Miami, Florida starting on Aug. 15."