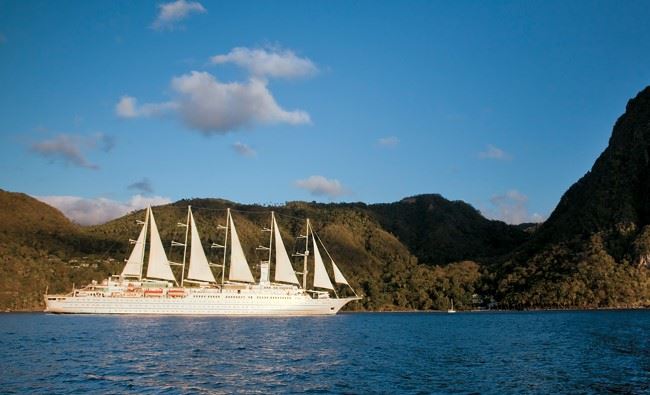 Travel advisors with vegetarian and vegan cruise clients can now point them to Windstar Cruises, which has partnered with the National Health Association to create an expanded menu of plant-based options. The offerings are not only plant-based but also prepared without added salt, oil and sugar, and are gluten-free.
The menu evolved out of hosting several plant-based groups, which have grown significantly in popularity since the start of the pandemic. Windstar has begun training its culinary team on the new menu and plans to roll out the program fleetwide in June. Vegetarian options, as well as the line's existing omnivore menu items, will continue to be served as usual.
"The National Health Association points out that vegetarian and vegan diets are not always healthy, and for meals to be truly health-promoting, they also need to be minimally processed and prepared," said Windstar's director of hotel operations Peter Tobler, who oversees food and beverage operations for the line. "We've seen an increased demand for whole-food, plant-based dishes from our customers, and we're really excited to work with the NHA to bring them something that's nutritious and delicious. As a side benefit, plant-based foods also reduce our environmental footprint – a major goal of Windtar's – allowing us to tread more lightly on this planet."
Sample dishes from the new menu include:
Daily smoothies at breakfast
Roasted butternut squash Velouté with baked pumpkin seeds
Baked cauliflower croquettes with salsa verde and sautéed spinach
Veggie enchiladas with black bean & cilantro sauce
Chia seed truffles with dates & coconut sauce