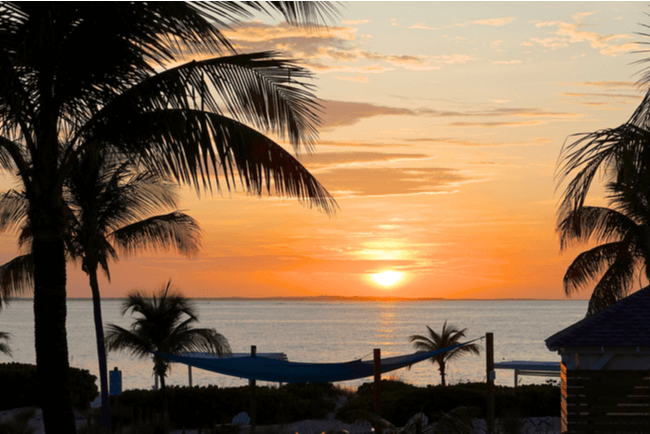 Travel advisor Jamie Lynne Mussolini, founder and president of Beachfronts Travel, recently went on her first international trip post-COVID to Turks & Caicos.
The trip gave her first-hand insight into the current travel experience. "After I returned I thought about lots of important reasons why it's amazing to travel now and plan that long-awaited trip. Especially with so many getting vaccinated," she told Travel Market Report.
She shared some reasons why it feels safe to travel at the moment:
1.Everything is mostly outdoors when you travel to an island plenty of air space and distance most places to go are outside such as dining/water sports.
2. Lots of accommodations are in an open-air building thus your entrance is outside and stairs can be used to avoid any elevator. However, there are even options for walkout rooms
3. Certain destinations have capacity restrictions on resorts such as in the Caribbean which means you can actually have the resort to yourself.
4. There are no more regular buffets as we know. Some Restaurants now have an attendant taking your plate behind a restricted area that displays all the food offerings and will add your items of choice. Restaurants are also using QR codes vs paper menus.
5. Resorts are providing the best service possible and have sanitizing stations everywhere. Resorts are cleaner than they ever were. Housekeeping uses UV sanitizing devices to go over every inch of rooms. For example, Beaches Turks & Caicos where she stayed, there is a staff member at every activity point, restaurant, game area, and so on, making sure all guests use sanitizer and then cleaning chairs/life jackets/anything that is shared with other guests.
6. In the past some resorts didn't require reservations for dining which could mean you would be waiting however now reservations are required and that means you get to sit at the time you want to without having to wait around.
7. COVID tests are easy to schedule and very available, and results are coming back quicker for you to get approval for your travel authorization from that island you are jet-setting off to.
8. Airplanes are not fully booked yet and most airlines have air filtration HEPA filters on planes which are 99% effective against COVID-19 and other viruses.
9. Airfares are lower to Caribbean islands than ever before and airlines allow you to change and cancel with no fees now.
10. "So if you're thinking about planning that overdue birthday celebration getaway, family reunion, or honeymoon now is the best time!"