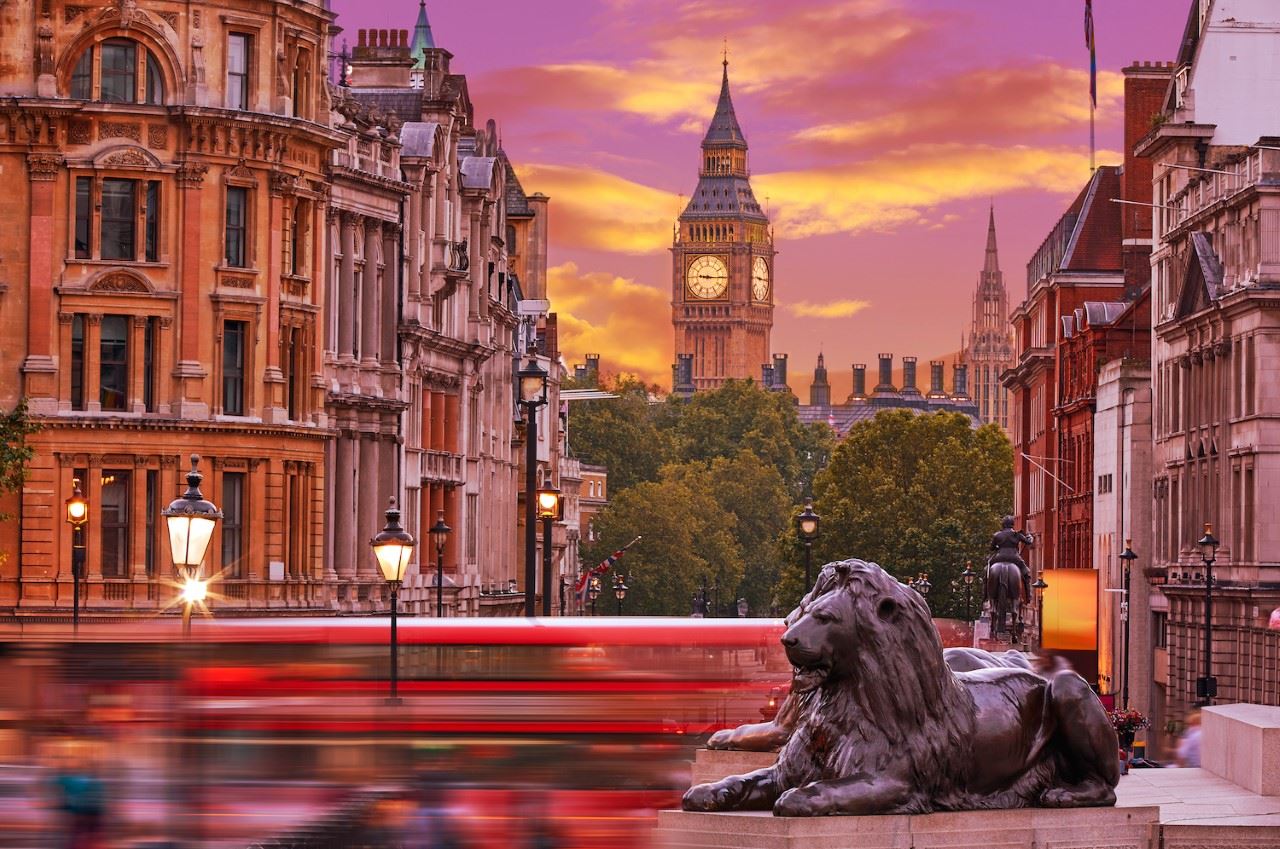 Americans will soon be able to visit England again.
The UK government announced it will open to vaccinated Americans and Europeans, beginning Aug. 2, without quarantine requirements.
The new rule applies to England but is expected to be followed by Scotland, Wales, and Northern Ireland shortly. The government said international cruise sailings could also restart from England.
In response to the news, U.S. Travel Association Executive Vice President of Public Affairs and Policy Tori Emerson Barnes said: "British government leaders have made a wise decision in reopening England to vaccinated travelers from the United States. It's time for U.S. leaders to do the same and set a timeline to reopen our national borders—and we encourage them to start with vaccinated travelers from the U.K., E.U. and Canada. The reality is there's no difference between a vaccinated American and those vaccinated in the U.K., the E.U. and Canada.
"International travel is an export industry, and the balance of travel trade historically has favored the United States. Closed borders have not eliminated the spread of the delta variant, while continued border closures have further delayed the return of American jobs and a greater economic recovery.
"To U.S. government leaders we say: Let's establish a plan—now—as the British and Canadian and other governments have done, to begin reopening international travel."
The Biden administration said earlier this week it would keep current travel restrictions in place, including a ban on most non-U.S. citizens from entering the U.S. from Britain, due to the rapid spread of the delta variant.
The CDC and State Department both raised their warnings on U.K. travel to the highest level, advising U.S. citizens to avoid trips there.
In response to the news, United Airlines announced it will ramp up flights to London's Heathrow Airport. In August, United will have six daily flights between the U.S. and London, including a second daily flight from Washington, D.C. and increasing service from Houston to daily. The airline will also launch new nonstop service between Boston and London.