Greece's Vaccination Requirement for Inbound Travelers Ends Next Week
by Daniel McCarthy /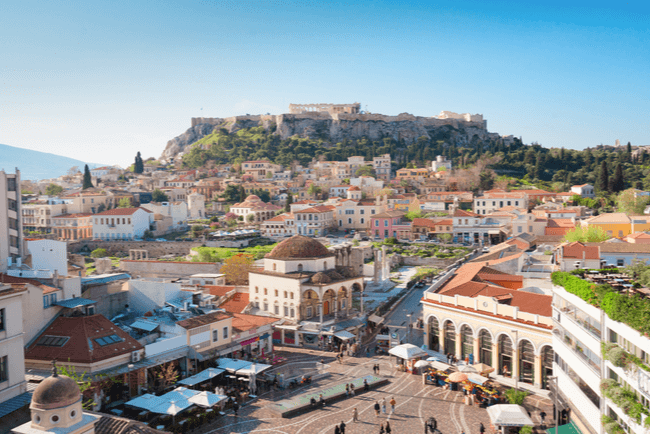 Starting on May 1, Greece will no longer require inbound travelers to show proof of vaccination, proof of negative test, or proof of recovery from COVID-19 upon entry.
That means that all travelers, whether they are vaccinated or not, or whether they have recovered from COVID-19, will be able to enter Greece from all countries starting next month. The country will also no longer require travelers fill out a passenger locator form before they arrive.
According to health minister Thanos Plevris, the plan from there is to drop the mask mandate from public spaces starting on June 1, in time for the traditionally heavy summer tourist season. The mandate could be reinstated after September when that lifting expires, depending on the public health situation at that time.
The Centers for Disease Control and Prevention (CDC) currently has Greece in hits Level 3: COVID-19 High category, a change that was made recently following the CDC's updated categorization rules.
Greece hit its highest level of COVID in early January 2022, and even with a secondary peak in March, the general trend of its infection levels has been going down since the beginning of the year. According to the latest data from Worldometers, as of April 24, the country has 96,973 active cases, well below the 262,000 that were infected as of April 1, and the 414,000 that were infected as of January 8.