Hawaii Extends COVID-19 Restrictions, Including Safe Travels Program
by Daniel McCarthy /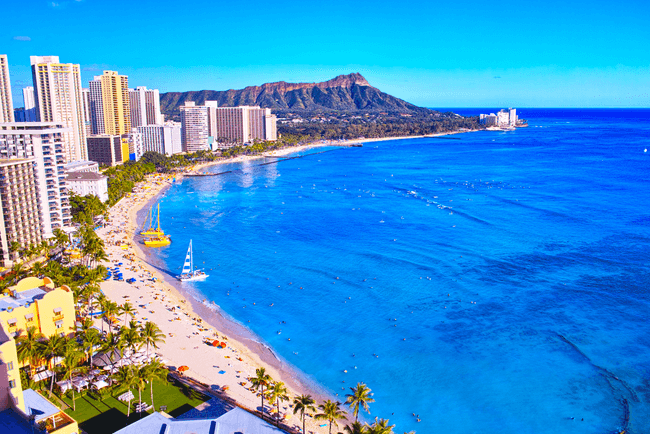 Hawaii's COVID-19 era restrictions aren't going away just yet.
Last week, Gov. David Ige announced that the state was extending some restrictions for another 60 days as the infection rate continues to cause concern.
In a news conference on Friday, Ige said that the state's emergency COVID protocols will now last until at least the start of December. That includes the state's indoor mask mandate along with COVID-era capacity restrictions on indoor and outdoor dining.
For travelers, Hawaii is also extending its Safe Travels testing program that requires all non-vaccinated tourists to show a negative COVID-19 test taken at least 72 hours prior to departure. Those who are unvaccinated and don't show proof of a test will continue to be forced to quarantine upon arrival.
Vaccinated tourists, however, will not be forced to quarantine.
The plan for that program, according to Gov. David Ige, was to drop it once the state reached the 70% vaccinated mark. However, the state is currently just below that at 68% fully vaccinated with 71% having received at least one dose.
Ige said he was not yet ready to promote travel to Hawaii, but that as case counts continue to trend lower (they are at their lowest since early September despite the extension of the COVID-19 restrictions), "we will be considering getting to a point where we will be inviting visitors back to the islands," Ige said.