Princess Cruises Forced to Adjust Alaska Sailings After White Pass Rail Road Decision
by Daniel McCarthy /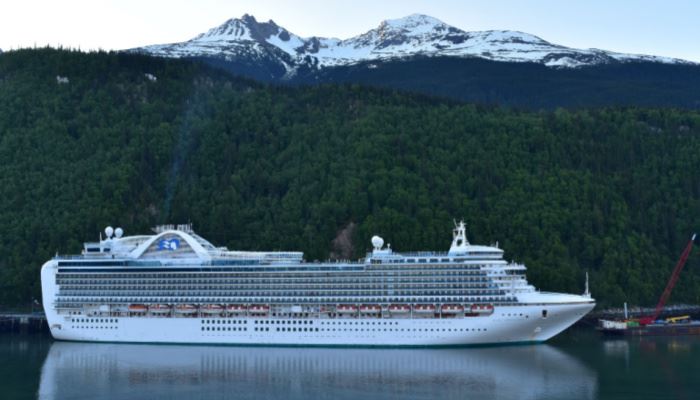 Princess Cruises on Tuesday announced that it was making a number of adjustments to some scheduled Alaska itineraries because of the recent decision to close a berth at Skagway, Alaska by the White Pass Rail Road.
The berth, which is the busiest cruise ship dock in Skagway, is reportedly at risk of a disastrous rockslide. A report by a geotechnical and environmental consulting firm, which took the research at the request of the municipality of Skagway, confirmed that risk.
The report, which can be read in full here, concludes that there is a "significant risk associated with complete failure" for the North Slide of the railroad dock in Skagway, which could produce catastrophic results for ships docked at the berth in Skagway.
In light of the risk, White Pass Rail Road, the owner of one of the docks, made the decision to close the forward berth at the Railroad Dock, the main location where Princes Cruises' Royal Class ships dock. In response, Princess is making a number of changes.
"The health and safety of our guests and crew are always our top priority and we appreciate and support this decision," Princess said in a statement on Tuesday.
Here are the changes from Princess:
Majestic Princess will now instead call on Icy Strait Point on Tuesday, July 26.
Crown Princess will continue with its scheduled call in Skagway as it docks at a different Skagway pier, also on Tuesday, July 26.
Royal Princess' July 27 call, Discovery Princess' July 28 call, and Grand Princess' July 30 call will all be changed from Skagway to another port. Those details, Princes said, "are still being coordinated."
"Princess will continue to work with officials from Skagway and the White Pass Rail Road to determine when scheduled calls can return," it said.