Miraval has opened its third luxury spa and wellness outpost in Lenox, Massachusetts.
Miraval Berkshires joins the original location in Tucson, Arizona and second property in Austin, Texas that opened in February 2019.
On the same property as Miraval Berkshires, Hyatt simultaneously introduced Wyndhurst Manor & Club, a Destination Hotel, with both resorts sitting atop 380 acres.
Miraval Berkshires includes 100 guestrooms and suites, inspired by "country house glamour" with shirting plaids, woven wools, mattress ticking cottons, and cozy throws. Each guestroom features a Tibetan singing bowl, meditation cushion and guided meditation channels.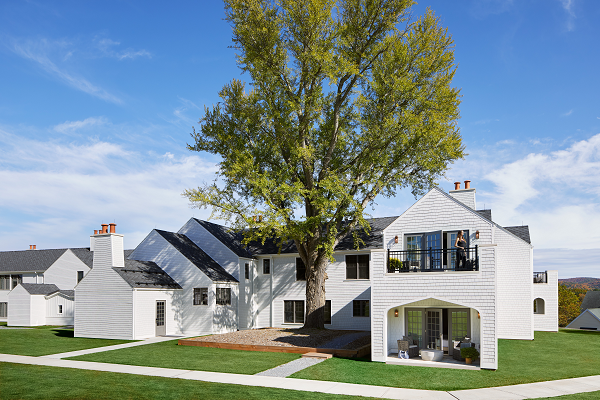 Exterior of Miraval Berkshires Cottage
The Life in Balance Spa is the largest spa in the Miraval portfolio encompassing 29,000 square feet and 28 treatment rooms, along with an indoor/outdoor lounge pool, men's and women's relaxation rooms, salon, sauna, steam room, and spa retail boutique.
There is a dedicated indoor spa pool treatment room for the Miraval signature water treatment, Vasudhara, and a new treatment room for Naga Thai messages. The spa menu also features locally inspired treatments, such as Tulsi Rose and the Abundant Harvest feature recipes with organic, regional plants that are often grown on-property.
Other luxury amenities include an 18-hole golf course, accompanied by a vast system of indoor pathways allowing guests to travel in and out during the cold winters, a fitness studio, and a ranch with stables for the brand's signature equine programming. Guests can explore acres of protected forests with hiking and biking trails of varying levels of difficulty.

Women's lounge at Life in Balance Spa at Miraval Berkshires
Miraval Berkshires will feature a new program, the Meadowview Challenge Course, which incorporates "problem solving, communication, release of fear-based belief systems and self-exploration." The Falcon Course challenges guests with high-level climbing elements, while the Barred Owl Course is a slower, more cerebral experience that progresses in difficulty through four stages.
Health and wellness also extends to the resort's food and beverage offerings. The Roost is a smoothie bar with grab-and-go items, and Harvest Moon Restaurant serves three nutritious meals per day. At the Chef's Table, five-course meals are created daily based on the freshest produce and ingredients available. Culinary classes focusing on wholesome and health eating habits are also available.
At the nearby Wyndhurst Manor & Club, a grand mansion built in 1853 houses 11 guestrooms, dining room and bar, music room with a grand fireplace, glass-walled sunroom, and private board room with a vaulted ceiling and inglenook fireplace. An additional 35 guestrooms are located at cottages and suites. Each guestroom in the mansion of Wyndhurst Manor & Club is named after a famous New England artist, author or poet, such as Emily Dickinson or Robert Frost.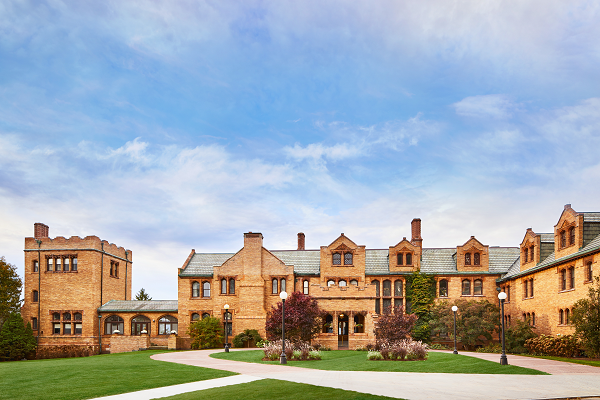 Wyndhurst Manor & Club