Palladium Hotel Group Offers COVID-19 Vaccinations to Dominican Republic Hotel Staff
by Jessica Montevago /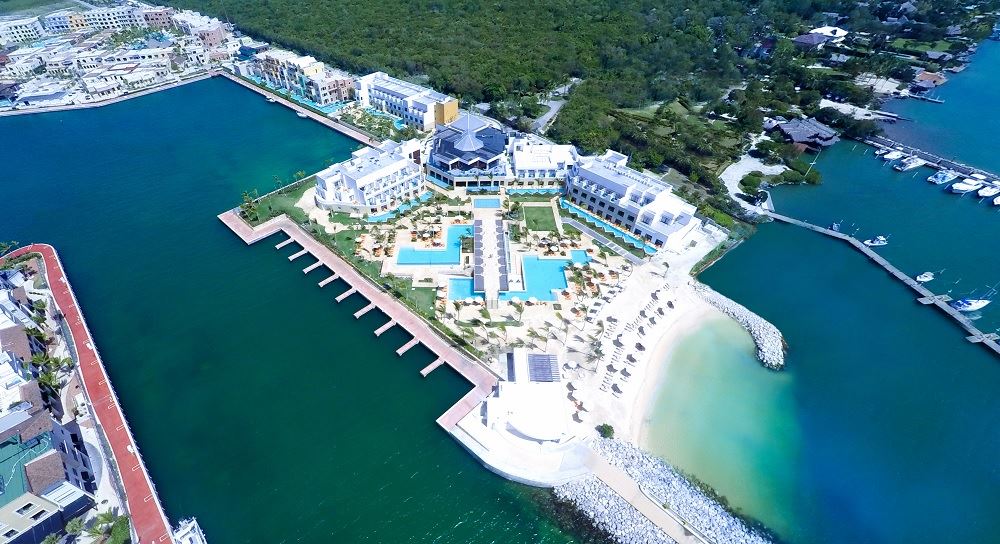 In an effort to revitalize travel, Palladium Hotel Group is encouraging employees at its Dominican Republic properties to receive the COVID-19 vaccination.
On-property vaccination efforts for all employees who wish to receive it began April 26. While the hotel group is not requiring employees to get the COVID-19 vaccine, it's highly recommending it.
It's part of the Dominican Republic's Responsible Recovery of Tourism plan and its "Vacúnate RD" campaign, where the destination aims to vaccinate the country's 7.8 million adults by the end of 2021.
Palladium Hotel Group currently offers COVID-19 antigen rapid testing on-property free of charge to guests traveling to the U.S. or to any other country with similar requirements. Travel window for free testing will be valid as long as the CDC requires it to re-enter the country.
"By implementing this vaccination program, Palladium Hotel Group hopes to position its properties as one of the safest vacation resorts in the destination, just in time for summer travel," said Pilar Arizmendi-Stewart, VP of Sales and Marketing for the Americas for Palladium Hotel Group.
Vaccination efforts have begun at all six Dominican Republic properties: Grand Palladium Palace Resort, Spa & Casino, Grand Palladium Bávaro Suites Resort & Spa, Grand Palladium Punta Cana Resort & Spa, TRS Turquesa Hotel, TRS Cap Cana Hotel, and Dominican Fiesta Hotel & Casino.
Travel to the Dominican Republic rose sharply in the first quarter of 2021. In March, the Dominican Republic hosted 263,857 non-resident foreign passengers, a 56% increase compared with February 2021, according to Ministry of Tourism of Dominican Republic (MITUR) data. More than 70% of the March 2021 arrivals were American visitors.
During the last week of March, flight occupancy of arriving aircrafts reached pre-pandemic levels, MITUR officials said in a statement, calling the rebound a "clear sign that our reactivation strategy is being successful."
The government's objective has been to regain the international traveler's confidence by implementing protocols and effective initiatives with impact on the entire value chain.
Dominican Republic hotel occupancy reached 70.6% in the last week of March, the highest figure in the last 12 months, MITUR officials said. The Dominican Republic's five primary tourist destinations reported occupancy rates above 68%.
In addition, "the number of room reservations as of April 1 is even higher than in the years prior to the crisis," officials said.
The Dominican government recently extended its program offering free health insurance to tourists staying in the country's hotels through April 30.