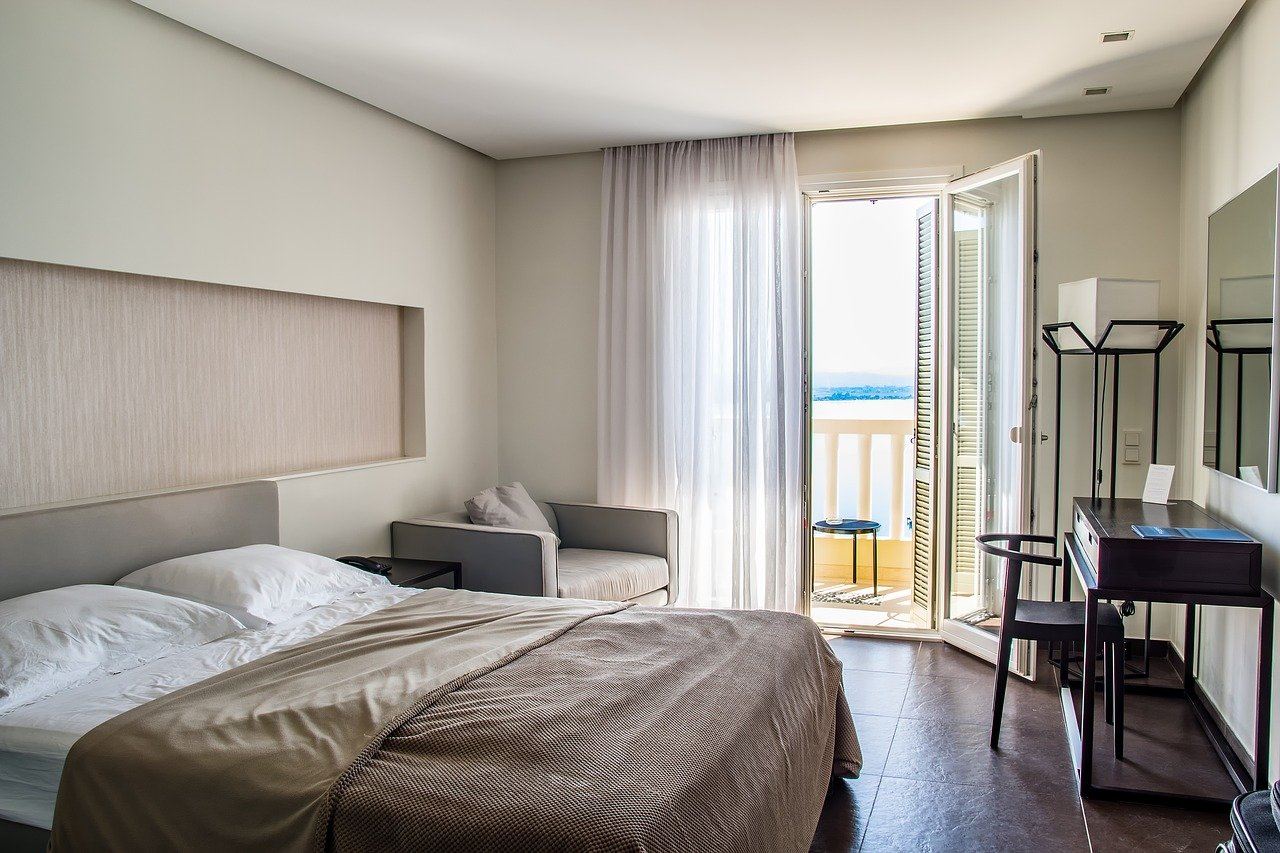 As the world returns to travel, hotel guests are revealing what they want when they return to hotels post-pandemic.
According to the J.D. Power 2021 North America Hotel Guest Satisfaction Index Study, guests have made it clear they want breakfast and other hotel amenities.
"As we transition to a more normalized travel environment," said Andrea Stokes, hospitality practice lead at J.D. Power, "guest expectations are growing rapidly and certain must-haves, such as smart TVs, pleasant views, and balconies, are becoming increasingly important to maintaining high levels of guest satisfaction. It is also clear that guests expect breakfast service to resume, especially in limited-service hotels that usually provide complimentary hot breakfast."
As the survey began in May 2020, the peak of the COVID-10 pandemic, it found that 36% of hotels eliminated buffet-style serving. Guests reported being dissatisfied with the reduced variety and quality—or if breakfast was offered at all.
The study also indicated a 9 percentage point increase in demand for smart TVs in hotel rooms. Demand for a balcony or at least a room with a view is up 6 percentage points. Healthy living/wellness amenities saw a 5 percentage point increase.
The hotel industry overall has maintained a strong overall customer satisfaction score.
"Frontline staff has been the real heroes of the North American hotel industry during this past year, managing to navigate a very difficult situation while holding overall hotel guest satisfaction steady and actually improving customer satisfaction with staff interactions," Stokes said.
Overall hotel guest satisfaction across the study is 830 (on a 1,000-point scale), unchanged from 2020 and 10 points higher than in 2019. The strong performance can be credited to the overall hotel staff experience, which has increased slightly in 2021. Hotel guests also had higher satisfaction with value for money, reflecting the reduction in room rates many hotel properties undertook to stimulate demand.
The following hotel brands rank highest in guest satisfaction in their respective segment:
Luxury: The Ritz-Carlton
Upper-upscale: Hard Rock Hotels
Upscale: AC Hotels
Upper-midscale: Drury Hotels (for a 16th consecutive year)
Midscale: Tru by Hilton (for a second consecutive year)
Economy: SureStay by Best Western (for a second consecutive year)
The Ritz-Carlton was once again named the top luxury brand and AC Hotels by Marriott was named the top upscale brand for guest satisfaction in the J.D. Power 2021 North America Hotel Guest Satisfaction Index Study. The two brands each earned #1 rankings in their respective categories, moving up in overall points and rankings since 2020.
Hard Rock Hotels was ranked the number one brand among Upper Upscale Hotels for the third consecutive year.
For the 16th consecutive year, Drury received the highest guest satisfaction award among upper midscale hotel chains and sets a record for most consecutive wins in the J.D. Power travel and hospitality category.