American Queen Moves into Great Lakes, Acquires Victory Cruise Lines
by Kerry Tice /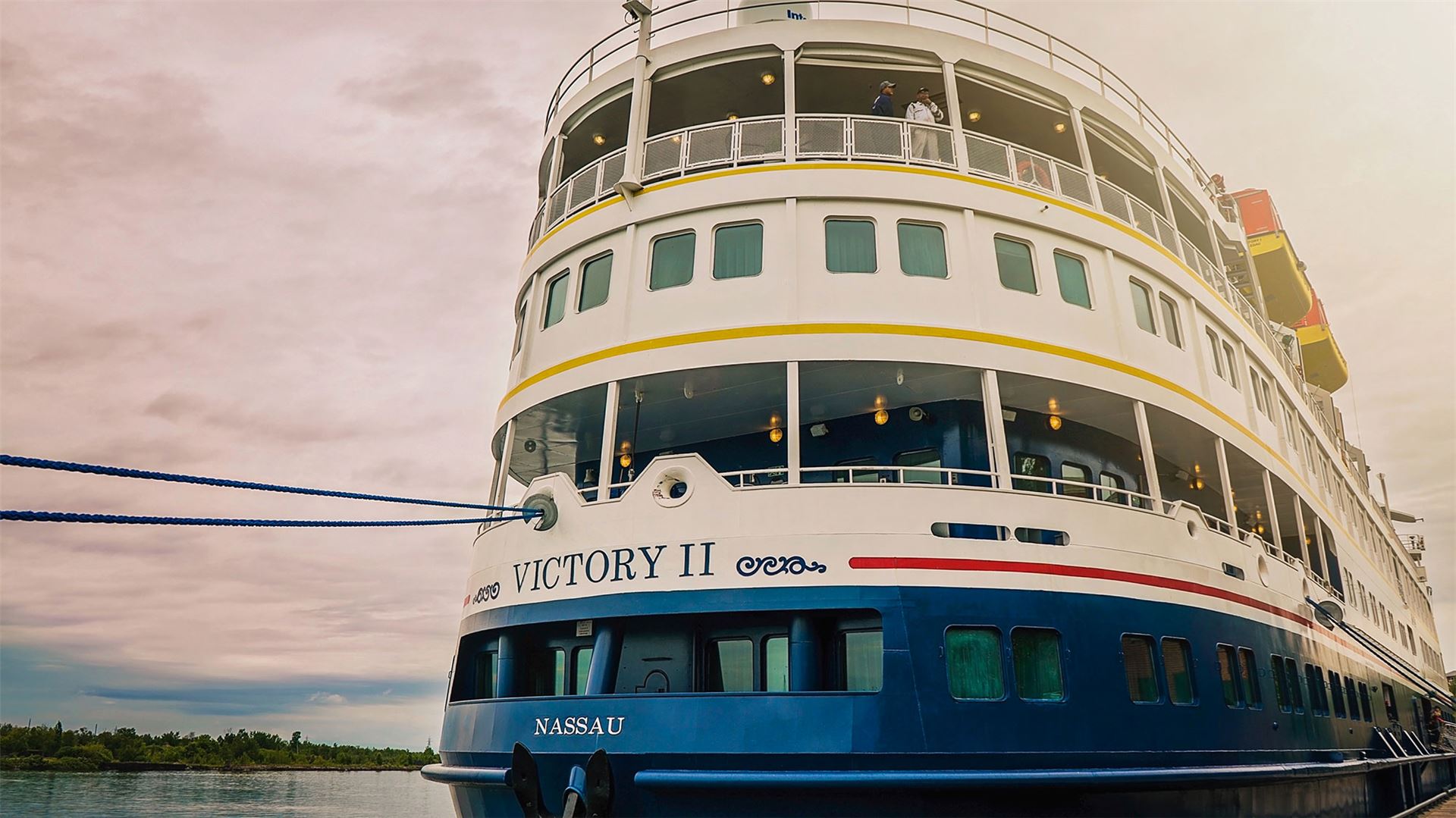 American Queen Steamboat Company (AQSC) announced it has entered into an agreement to purchase Victory Cruise Lines, which includes the brand's Victory I and Victory II ships. The acquisition will be made official in January 2019, and it expands American Queen's reach beyond the U.S. rivers into the Great Lakes region.
"Victory Cruise Lines has established itself as the leading cruise line on the Great Lakes, and our bookings for 2019 are already 35 percent ahead of our actuals of 2018," said Victory Cruise Lines President and CEO Hans Lagerweij. "AQSC's established and strong product and brand is well-suited to take the Victory vessels and Victory Cruise Line brand forward, creating one of the largest North American Great Lakes and U.S. river cruising companies in the country."
The 200-passenger Victory I and Victory II are identical, and details of upcoming operations on both of the vessels will be announced in the next few months. The ships will retain the Victory Cruise name and operate under the American Queen fleet and its flagship vessel, the American Queen.
The American Queen company also operates the 166-passenger boutique paddlewheeler American Duchess, which sails the Mississippi and Ohio Rivers; and the American Empress in the Pacific Northwest. The new American Countess, currently under construction in Louisiana, will debut in 2020.

"We are pleased to purchase the Victory I and Victory II, which will fuel the continued success and growth of American Queen Steamboat Company," said American Queen Steamboat Company Chairman and CEO John Waggoner. "We look forward to working closely with Victory Cruise Line's new and existing travel partners. These vessels enable us to provide guests with more diverse cruising options, particularly in the Great Lakes, a region that our customers have been requesting for years."

The announcement comes on the heels of the recent departure of Ted Sykes from American Queen as president and COO, after a successful six-year run.