Emerald Cruises to Include Drinks Package on all Yacht Sailings
by Dori Saltzman /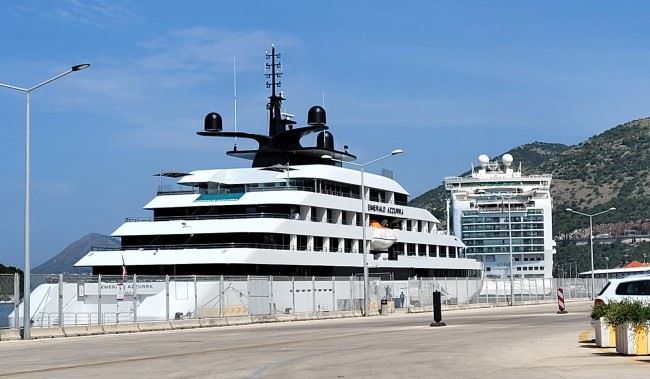 Starting April 17, 2024, Emerald Cruises will include a drinks package in all bookings on its two 100-guest yachts, Emerald Azzurra and Emerald Sakara. The package will include unlimited access to a range of cocktails, mocktails, premium wines, Prosecco and Champagne by the glass, bottled beer, and soft drinks, as well as a mini-bar selection in each suite.
The line also revealed its 2024 to 2026 sailings, including a brand-new destination – the Indian Ocean and the tropical Seychelles. The upcoming seasons also feature new ports of call in the Mediterranean, Adriatic, Red, and Caribbean seas.
(See also, 5 Things to Understand About Emerald Azzurra.)
A calendar detailing the Emerald Cruises sailing schedule for both yachts through April 2026 is available online. Bookings for the 2024 to 2026 seasons include two-for-one fares, the complimentary drinks package, plus free air when paying in full within 30 days of booking. (Free premium economy air for those booking in top suites.) Solo travelers can pay a single supplement as low as 25%.
Bookings open to members of Emerald's loyalty club on Sept. 11, with sales open to the general public on Sept. 14.