FAA Issues Ground Delays for Two Airports Due to Wildfire Smoke
by Daniel McCarthy /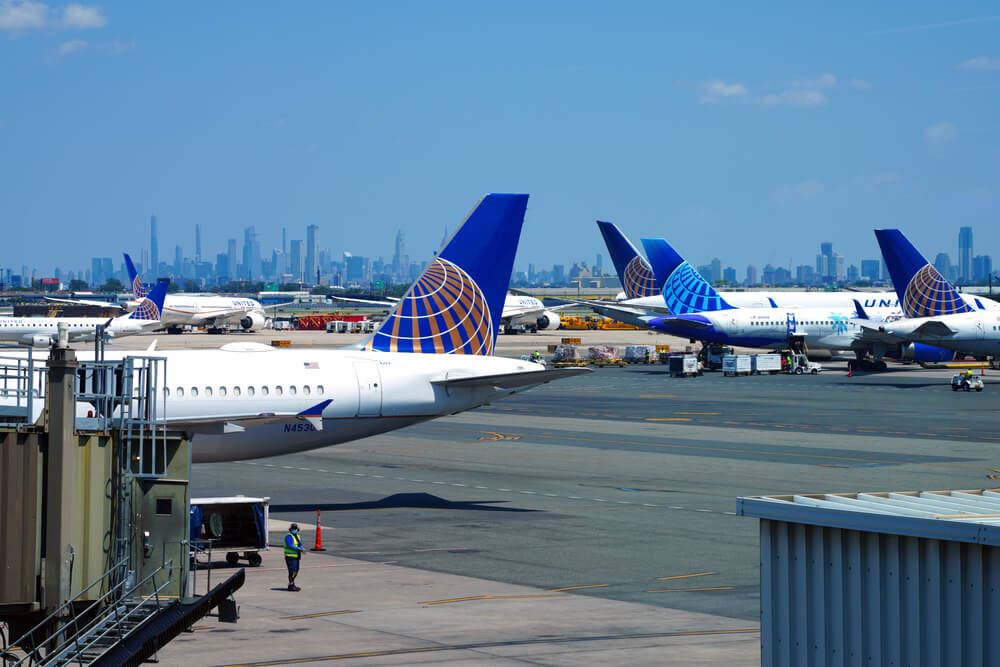 Lack of visibility is still impacting travel in some parts of the U.S.
After issuing a ground stop for New York's LaGuardia Airport on Wednesday, and one for Philadelphia International Airport on Thursday, the Federal Aviation Administration (FAA) has issued two ground delays, which will impact travelers at two major airports through 10 p.m. EST Thursday.
The first is New Jersey's Newark Liberty International Airport, which has an average delay of 34 minutes due to low visibility starting at 1 p.m. local time on Thursday. The second is one again New York's LaGuardia Airport, which is experiencing an average delay of 54 minutes also due to low visibility.
According to FlightAware, those delays are being felt. Around 10% of all flights in and out of Newark Liberty are delayed, and 20% of LaGuardia departures are delayed along with close to 35% of its arrivals. Both airports are telling travelers to check with their airline to determine flight status before heading to the airport.
"Low visibility due to smoke conditions in the region is impacting flight arrivals & departures. Contact your airline to determine flight status," LaGuardia said in a notice on Thursday afternoon.
Outside Liberty and LaGuardia in the New York area, the only two airports as of 1 p.m. EST on Thursday that the FAA has issued ground delays for, the FAA is warning that reduced visibility from wildfire smoke could impact travel through eight airports in three other cities—Washington D.C., Philadelphia, and Charlotte.
Transportation Security Pete Buttigieg on Thursday also said that it is prepared to modify schedules at other airports even after those ground stops expire.
"Smoke from Canada's wildfires is affecting visibility in our airspace and leading to delays. The FAA is fully prepared to modify operations as needed," he said in a statement.
According to the National Weather Service (NWS), the worst hazardous conditions should move away from the Northeast and toward the West after Thursday.
"Hazardous air quality and widespread smoky conditions will persist through "Wednesday afternoon and evening throughout the Northeast and Mid-Atlantic as smoke associated with wildfires in Canada continues to push southward into the lower 48," the NWS's latest advisory means.
"As a nearly stationary upper-low churns off the New England coastline, sustained northerly winds will allow the smoke to spread southward, with major metro areas such as Boston, New York City, Philadelphia, and Washington D.C. expected to experience unhealthy air quality levels for all age groups through Thursday, before winds shift more easterly, pushing smoke further west into the interior Northeast and Ohio Valley on Friday."