Iceland Travel Update: Southwest Earthquakes Heighten Risk of Volcanic Activity
by Daniel McCarthy /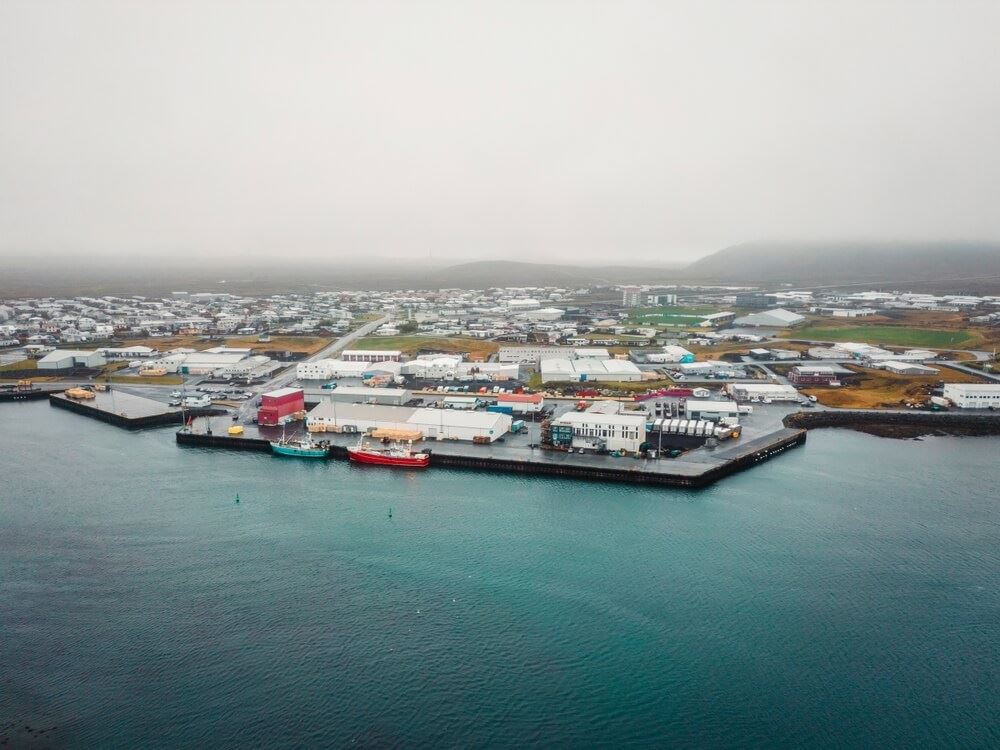 Officials in Iceland are warning residents and tourists that a volcanic eruption in the southwest of the country is imminent after earthquakes, and a series of magma spreading underground, hit the area last week.
According to the Icelandic Meteorological Office (IMO), there is currently a "considerable" risk of a major volcanic eruption over the coming days, despite activity slowing over the past 24 hours. The possible eruption is expected to take place somewhere along a major magma intrusion, which was near Hagafell and Grindavik, a fishing town on the southern peninsula of Iceland.
Grindavik residents, just 40 miles from the capital of Reykjavík, have already been evacuated, though they were allowed back in on Monday to collect valuables and pets.
The warnings started last week after the IMO began recording earthquakes on Thursday. According to that office, more than 2,200 earthquakes were measured over Thursday and Friday last week, and another 700 or so were measured since midnight on Nov. 14 alone. While most of those earthquakes were small, the IMO did measure a 3.8 magnitude quake early Tuesday morning.
While things could change quickly, the IMO reaffirmed its projection in its latest update on Tuesday morning.
"In summary, the likelihood of an eruption remains high. If an eruption occurs, the most likely location will be on the magma intrusion. Our latest hazard assessment does not indicate any other potential eruption sites," it said.
Travel impact
For right now, Iceland is advising travelers to be aware of what could potentially happen this week. But flight schedules remain unchanged amidst some changing projections from experts.
"At this moment it is not possible to conclude what effects a possible volcanic eruption on the Reykjanes Peninsula might have on flight traffic to and from Iceland. It is not possible to say when an eruption might unfold, or accurately pinpoint where it might surface. The location and the size of the eruption will determine what effects it will have on flight traffic," Visit Iceland said this week.
"The Icelandic Meteorological Office, The Department of Civil Protection and Emergency Management, and a team of scientists from the University of Iceland are closely monitoring the situation and analyzing the developments.
"Currently, all airlines are operating on schedule. Please contact your airline for further info."
Icelandair, the largest carrier operating out of Keflavik, said this week that its schedule remains the same despite the situation.
"Seismic activity is ongoing in the Southwest region of Iceland and have not affected air transport to or from Iceland. We are in close contact with Icelandic authorities and are monitoring the situation closely. The situation has no effect on flights and we will keep passengers informed if the situation changes," it said.
PLAY, a low-cost carrier that serves Keflavik Airport, the country's major airport, said that there is no disruption to its flight schedule as of Tuesday.
Iceland's Blue Lagoons, the coutry's most iconic attraction, are closed and are expected to remain closed until at least Nov. 16.
"On November 9, Blue Lagoon made the proactive decision to temporarily close its facilities, affecting operations at Blue Lagoon, Silica Hotel, Retreat Spa, Retreat Hotel, Lava, and Moss Restaurant. Considering disruptions to our guests' experience and the sustained pressure on our employees, these precautionary measures were taken to ensure safety and wellbeing for all. The closure will remain in effect until 07:00 on November 16, at which point the situation will be reassessed."