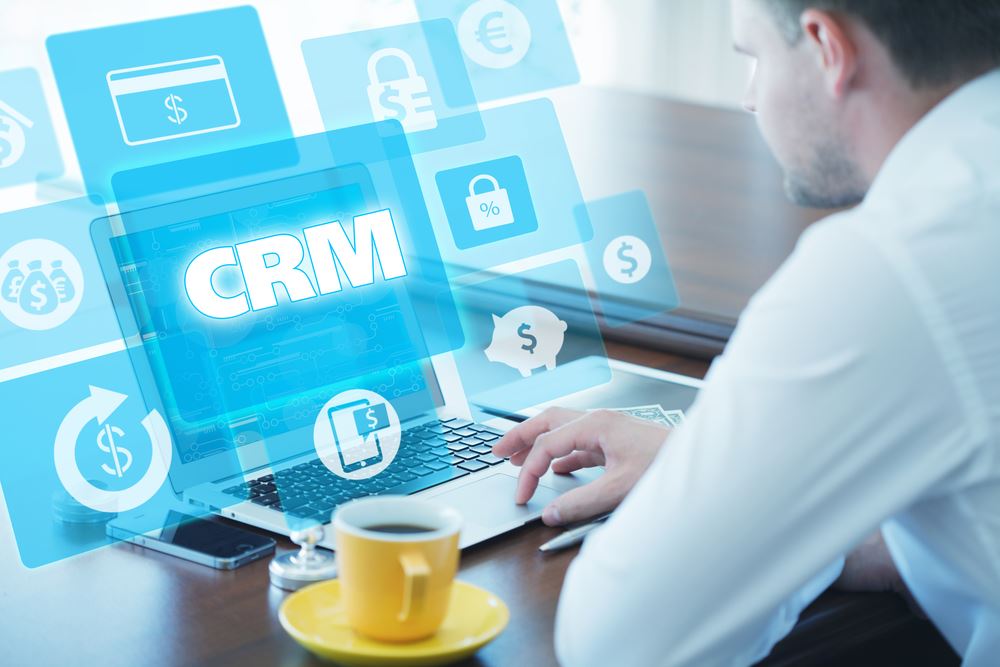 With more professional travel advisors operating in smaller, solo entrepreneur agencies, the need is growing to find new clients and close more sales leads.
Learning where sales leads come from, who these customers are, what they are looking for, and why they may or may not work with an agent, requires the right tools. Despite this imperative, most agencies, agency owners, and independent agents don't master the concepts and features of good Customer Relationship Management (CRM) tools.
According to Infusionsoft, a Chandler, Arizona-based CRM/marketing automation company, only 23 percent of U.S. small business owners use a CRM. When Infusionsoft surveyed 1,467 U.S. small business owners in October 2018, they found that only 24 percent ask for contact information when speaking to a prospect in person or on the phone, and just 15 percent have an opt-in email subscription program.
What too few entrepreneurs and travel advisors understand, experts say, is that investing in a good CRM can help them capture new client contact information efficiently and empower them to leverage this data to target customers and sales prospects with the right offers at the right time, and make them repeat clients.
"If you don't have a good CRM tool, you need to get one," said Larissa Parks, an independent travel advisor based in Waldorf, Maryland. Parks, who is also a professional virtual assistant for entrepreneurs, said she sees too many travel advisor colleagues underinvesting in CRM.
"If you want to be able to grow your business and create the experiences your clients are looking for, there is no replacement for a good CRM," Parks said.
Unfortunately, "CRM is a lot like marketing for travel agents," said Dan Chappelle, a travel agency consultant based in Seattle, Washington. Advisors "don't fully understand it, but they know they have to have it."
Most advisors get into the business because they are passionate about travel and love the personal interaction with their clients, Chappelle and others said, so databases and strategic marketing aren't their forte.
"In my experience, agents often don't know what the acronym CRM stands for. And if they do know what it means, they don't fully understand the effectiveness and necessity of having the system, or how to distinguish one product from another," said Lisa Wood Rossmeissl, owner of Boomerang Escapes in Old Bridge, New Jersey.
This first part of Travel Market Report's series on CRM is designed to help advisors grasp the core concepts of good customer relationship management, and explain some of the tools that are available for agents.
What is customer relationship management?
A good CRM principally helps a business manage three core activities: 1) acquiring and qualifying sales leads; 2) marketing to new and existing clients; and 3) business planning and forecasting.
One of the first services a good CRM can provide is a place (like an online form at an agent's website) for an initial contact to occur. This touchpoint launches the collection of important data, including contact information, where the sales lead came from, and in some instances, the client's inspiration for planning a trip.
When an advisor makes the follow-up personal consult, a good CRM becomes the repository for any new, more detailed information they unearth.
"As a travel agent, I feel that we are so busy looking at the bottom line that we forget to collect valuable information from our existing clients and prospects," said Maria Hoover, owner of We Speak Travel, in Clearwater, Florida, who has a background in retail and corporate business administration, and has examined CRM systems both for her agency and larger companies.
Once a prospect is entered into a CRM database, a professional advisor can use that information to track the client through the path to purchase. Given the typical length of the travel purchase cycle, it's critical that an advisor, already busy with multiple responsibilities, have a system for following up with the sales lead.
"As an industry, we rely too much on our memory and are not taught to collect data, make notes and ask the right questions for current and future use. This is why we are not more successful," Hoover said.
Even if that prospect doesn't purchase initially, they can be added to a database where an agent can target them with marketing for different promotions, newsletters, and website content, to keep in front of the sales lead as they continue to plan vacations.
"This is the biggest disadvantage that I see between OTA and brick-and-mortar travel agents," Hoover said. "Our biggest competitors actually use client data to target their clients – and we target clients based on our memory."
Stephen Kelly, general manager at VacationCRM, a tool built for travel agents, believes agents can deliver a higher level of personal service than the OTAs if they're fully armed with the right tools. "Using a CRM can really set you apart from the Expedias and the other OTAs," Kelly said.
Finally, building a history of how customers find you, what kinds of vacations they are looking for, and what type of marketing they respond to, can help you create a more effective and efficient marketing strategy for growing your sales and profits.
"Running my business and servicing my customers requires a lot of time and takes my brain down many paths," said Rachel Mooney, owner at Changing Your Latitude Travel, LLC, Birmingham, Alabama.
"Everyone needs systems and processes to increase productivity and focus on what grows the business. Utilizing CRM has enabled me to grow my business significantly while being a solo agent," she said.
What's out there?
Leaping into the world of CRM is even more daunting because of the often-confusing array of tools available. Additionally, CRM tools need to work seamlessly with other critical agency operations, like booking engines, itinerary builders and commission tracking, and not all tools offer the same level of integration.
Dayo Esho is the co-founder and CEO at TravelJoy, a small, relatively new entrant to the market. Travel CRM tools vary in strengths, weaknesses, and pricing, he said, making comparisons difficult for the uninitiated.
"In my opinion, a lot of travel agents get back-office solutions/software mixed up with CRM, and you could see why because some of the products offered have become a hybrid between these two," said Hoover.
Sabre Corp.'s ClientBase is considered to have the most robust set of travel tools, while smaller companies like Tess (from Travel eSolutions), TravelJoy and VacationCRM, were developed for travel advisors specifically and are less widely used.
Then there are other generic tools, like Constant Contact and Mailchimp, which offer both CRM and automated marketing services; as well as software systems like Microsoft's ACT, Ontraport, Infusionsoft, Marketo or HubSpot.
For many small agencies, their CRM and marketing solutions are provided through their host agency/network, like Virtuoso, Signature Travel, Nexion and Avoya Travel. "We are doing a lot more of the marketing on behalf of the agent, so they can focus on selling, to make more money," said Sam McCully, Avoya Travel's senior vice president of marketing.
"Relationship marketing needs to be more and more personalized today, so we want to present the right product, at the right price, through the right agent, to create the best value for the traveler," McCully said.
Virtuoso and Signature, which both leverage Sabre Corp.'s ClientBase, are extremely adept at tying their travel magazines, supplier offers and web content into opt-in client marketing programs.
Cathie Lentz Fryer, president of CTA Travel, in Cerritos, California, sold more than $80,000 with AmaWaterways following a Signature Travel Network magazine article she emailed out to a targeted group of clients earlier this year. Overall, her agency's close rate is more than 70 percent, she said, because she leverages her CRM directly with Signature's marketing.
In the last few years, her agency has taken on five new team members with no travel industry experience, including a 28-year-old former executive director from a stone company.
"My 28-year-old, with no experience, is running a $1.5 million desk today," Lentz Fryer said, an unthinkable performance without a foundational CRM program that acquires, tracks and feeds marketing to sales leads.
No matter what, you should take the time to review your options, talk to other agents who are further down the CRM path, and dip your toe in, experts say. Meanwhile, Travel Market Report will try to guide you along that path over the next two stories.