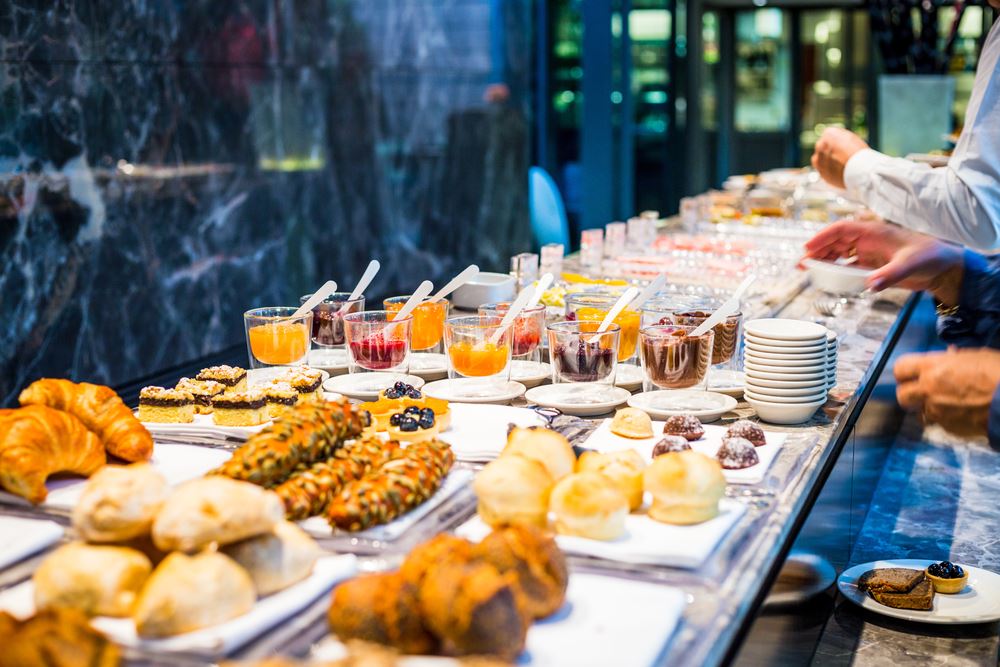 As 2019 draws to a close, it's time to take a look at what 2020 has in store for the travel industry. In the hotel sector, in particular, here are some trends that you can expect to see in the New Year.
1. Saying goodbye to carpets
According to Bjorn Hanson, hospitality consultant and adjunct professor at the NYU Jonathan M. Tisch Center for Hospitality, guests will notice disappearing wall-to-wall carpeting flooring in favor of wood. While it costs more to install, it lasts longer and is less expensive for hotels to maintain.
2. Widespread panic buttons
Some hotels in urban markets have already introduced panic buttons for room attendants, but alert devices will be more widely available for all hotel employees, according to Hanson.
"It's a good thing to do. Also, what will happen more into 2020: Other positions will be considered for providing these devices, such as employees working the night shift, for example, alone at their desk, when the phone might not be an option," Hanson said.
3. Waiving housekeeping
There will be further incentives for guests to decline housekeeping services, Hanson said, such as preferred discounts and loyalty points given in exchange for waiving housekeeping. Some mid-price hotels have already begun this practice, and it is now finding its way into full-service hotels.
While guests think this is a money-saving tactic by hotels, Hanson said the main issue is employee availability. Interest in this type of staffing role is not keeping pace with demand. Other ways hotels are trying to work around this is by utilizing flexible schedules for staff.
4. Eco-conscious guests
Travelers are becoming increasingly conscious of issues of environmental responsibility and sustainability. "The percentage of travelers who tell us they've made a purchase decision in the past 12 months based at least in part on their perceptions of a travel service provider's environmental policies increased from 8% last year to 13% this year. While these numbers are still relatively small, to almost double in a year's time tells us this is fast becoming a more visible purchase factor for travelers," said Chris Davidson, MMGY Global's EVP of insights & strategy.
According to MMGY's Portrait of American Travelers, 60% of those who are loyal to a hotel brand say that the brand's corporate responsibility is a factor in their loyalty (the report does not mention "sustainability" specifically, and it was up to the respondent on how they interpreted "corporate responsibility").
5. Quiet breakfast wars
We can expect to see improved and enhanced breakfast offers in "what could be characterized as complimentary breakfast wars," Hanson said. The brands that didn't have hot breakfast now do, and the ones that did now have more elaborate choices. It's a challenge for hotels, because it's an added cost, and guests are not willing to pay more for it. For mid-tier brands, it's costing $3.90 per guest, from $3.50 per guest, and higher brands will jump from $4 to 5$ at a time when owners are not really looking for ways to increase costs.
6. Popularity of soft brands
Hanson said: "What defined a brand even 20 years was uniform standards, whether that was Maine or Florida, everything from the art to the menu was the same. Those aren't the definition of brands anymore." Uniformity has become a negative, and more hotels recognize local culture and incorporate it into the design, and food and beverage options. This has given rise to soft brands, where the only commonality is often a similar price and service level. But soft brands also work two-fold. They allow a hotel company to gain room market share. "There are good business reasons, and responding tastes and preferences, as they've evolved."