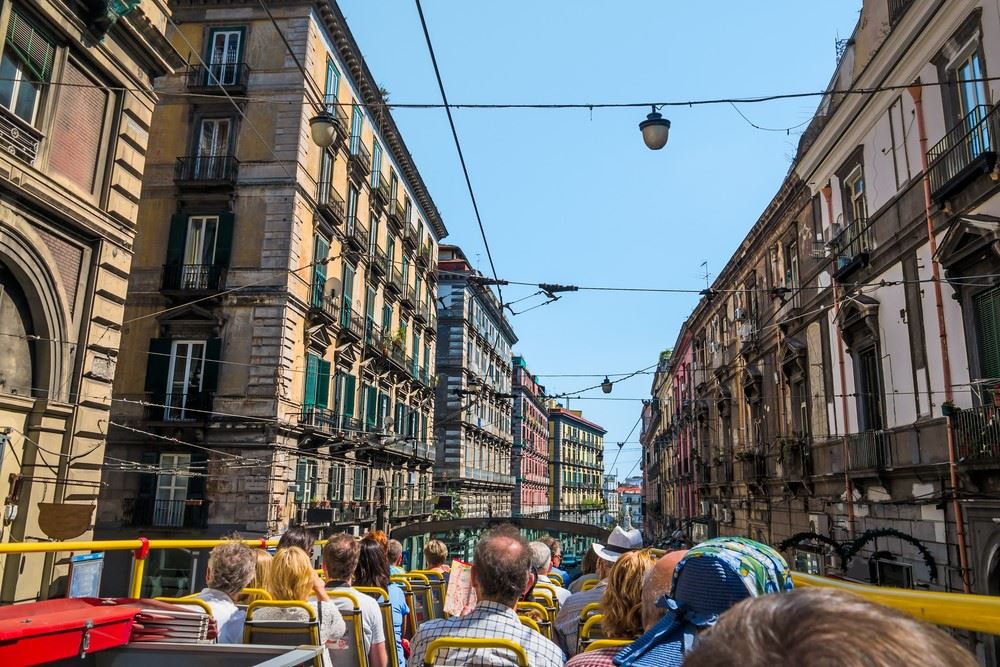 Land tour-based travel is not a one size fits all style of travel. Between bus tours, FITs, and hybrid escorted-plus-independent options, land touring is a vast segment of the travel industry that evolves from year to year. Travel Market Report reached out to several advisors who specialize in land tours to find out what their clients have been asking for.
From the most requested destination to longer trips to the expanding booking window and the growth of themed touring, here's what trending in touring for 2024.
Travelers' favorite five-letter destination
When it comes to where travelers want to go in 2024, not too much has changed from this year.
"It's a five letter word," Bruce Mandel, president of Longwood Travel, told TMR. "Italy, Italy, and Italy."
Mandel was far from the only advisor we spoke to who said Italy remains a hot destination, but other European favorites are making the list as well.
Rachel Shoemaker, owner of FIT specialty agency Louisa White Travel, said most of the requests she's gotten for 2024 are for Italy, the U.K., and Italy, while Scott M. Penney, CTA, of The Travel Agent Next Door said his primary destination requests have been Italy, Portugal, Spain, and Greece.
Cindy Roller, of Roller Travel LLC, said Italy and Portugal have been popular with her clients for next year, but also cited a noticeable interest in Scotland and doing the London/Paris Chunnel trip. Speaking of Spain, she said that Tenerife and the Canary Islands are also destinations she's getting requests for.
Kandy Benedetti, owner of B Anywhere Travel, on the other hand, told TMR her clients are looking to go farther afield in 2024.
Italy, she said, was the "safe" spot for 2023, but now travelers are looking to hit their bucket lists.
"You're not seeing the typical Italy, Ireland, France," she said of her clients. "You're seeing things that are off the beaten path."
African safaris, have been a big request for next year, she said, but most of the vendors she uses are pretty much sold out until at least October of next year.
Other destinations she's getting requests for are Croatia and Scandinavia.
"Even though it's not exotic, it is different," she said.
Big bus tours bounce back, FIT picks up steam
Shortly after travel started up again after the pandemic, tour operators reported spiking interest in small group tours. No one wanted to travel with dozens of other people. The pendulum is starting to swing back, some of the advisors TMR spoke to said.
"As we're moving further away from the pandemic, more people are becoming used to it [large group travel]," Roller told TMR.
For several advisors, clients who don't want to travel with a large group are choosing FIT trips in larger numbers than before.
"I'm finding I'm doing more and more customization type of trips for clients," Penney said.
Mandel echoed Penney. "We did a lot more FIT than we ever did... more and more people don't want to do a bus tour."
With that said, Mandel added that in many cases whether clients to a bus tour depends on the ease of getting around in a country. In Italy, where train travel is widespread, he does more FIT. In Ireland, where there's less train travel and people don't want to drive, he does more bus tours.
Longer tours, longer booking windows
Without exception, travel advisors TMR spoke with said their clients are planning longer trips, especially if they're going overseas.
"I have seen a general shift towards trips of at least two weeks as opposed to 10 days," Shoemaker told TMR."
Other advisors said much the same thing.
"Clients are looking to go for longer periods now… with the cost of flights, they want to maximize their time and budget," Penney told TMR.
"What used to be a five or seven-day trip, is now nine, 10, 12, 14 days," Roller said.
And Mandel told TMR, "We did more two weeks to Italy than we've done before. Usually, it's more 10 to 12 days. Now, it's more 14 to 15."
Benedetti agreed, saying the tours she's booking average in the 10 to 14 day range. She also said, her clients have upped their travel budgets.
"They'll spend more in those 10 days, upgrade to that better hotel or do more of the optional excursions that are offered on tours," she said. "After COVID, everyone lives for today. If you're going to go, this may be your only chance, so let's live it up."
TMR also heard from some of the advisors that the booking window for future trips is finally opening back up – though last minute requests haven't yet gone away.
"Travelers are getting more comfortable booking father out than they were coming out of 2020, with requests for trips averaging about eight months out from travel and a few recently have been for nearly two years out," Shoemaker said of her FIT clients.
Themed touring
Another trend several advisors we spoke to mentioned is a growing interest in themed touring, particularly genealogical-related travel.
"I see it more and more… I think when we were all locked up, a lot of people dove into their family history," Roller said, adding that now they want to see the places their family came from.
Roller also mentioned TV and film-inspired travel. "I've gotten requests for Outlander several times and a request for Game of Thrones."
"Family heritage and film is definitely something I see a lot of," Shoemaker said. "I specialize in the United Kingdom, and there have been many TV shows which have inspired requests. Outlander, The Crown, and, of course, Harry Potter, are always big requests, as well as some more recent shows like Ted Lasso and Welcome to Wrexham."
Shoemaker also told TMR she's getting more requests for sports-related travel. "I am based outside of Philadelphia, so between the Eagles playing in London this past summer and the Phillies playing there next June, spots travel has been a big draw."