Regent Seven Seas Cruises: We Wouldn't Be Here If It Weren't for Travel Advisors
by Dori Saltzman /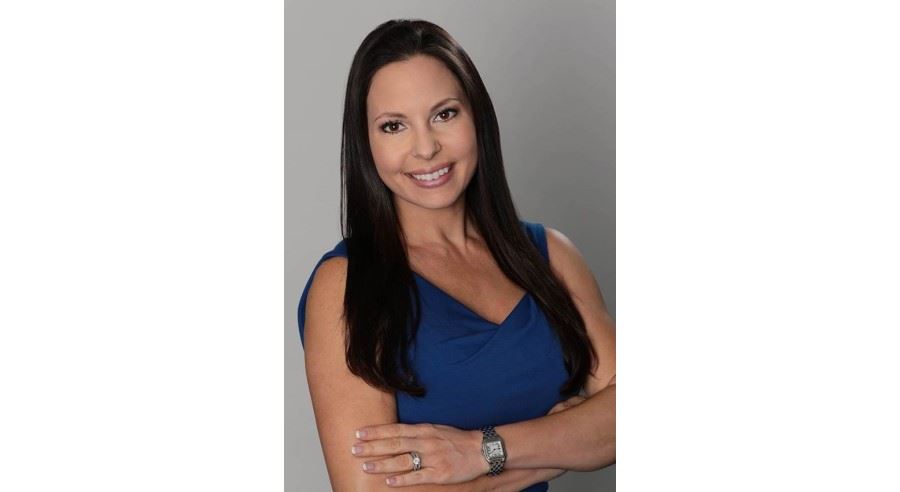 Regent Seven Seas Cruises' president Andrea DeMarco may only have been on the job for a few weeks, but she's clear on one thing – travel advisors are critical to the brand's success.
"At Regent and with me in this position, travel partners are going to be critical to our success. Our success depends on their success… We are committed to supporting and investing in our valued travel partners," she told Travel Market Report during an exclusive phone interview. "When you think about travel partners, we wouldn't be here today if it weren't for their support."
Travel advisors are particularly important for Regent because it is a high-touch product.
"Our unrivaled experience, it begins with our travel partners…having that high touch point for guests that are used to the finer things in life and luxury and want everything taken care of for them. That's the service that the travel partners provides."
As important is travel advisors bringing Regent to the attention of customers who might have been considering something else.
"When a customer calls and is looking at different vacation alternatives, the travel partner is the one who is the expert on providing them what's the best vacation choice for them," she said adding that when travel advisors take the time to explain the value proposition of the Regent product, it can make a huge difference.
"That gives customers a comfort level with booking and spending a lot of money on a high-end vacation… I think the travel partner has a number of ways they're playing a key role, not only educating the customers, giving that high level of service, but also making sure that everything is taken care of and that they're on the right product."
Heavyweight Investment in the Trade
DeMarco, who most recently served as Regent's chief sales and marketing officer, made it clear the line will continue to invest in new initiatives for travel partners, as well as grow one of the initiatives that she introduced last year, the "Grow Your Regent Business" webinar series.
"When I came in as the chief sales and marketing officer, a big focus for me was really getting into the weeds with the trade and understanding how they operate their business, how they sell products, and then trying to find ways that we could further help them in the process to grow their business and grow it with Regent."
The webinar series, she said, was designed to combat the information overload that she kept hearing about from advisors, by giving them a simple-to-use strategy for marketing Regent to clients.
"Because you want to find new customers. That's the only way you're going to grow your business… I wanted to help arm them with deep dives into what works for us from a marketing standpoint. It works for us, in theory, it should work for them."
Since the webinar debuted mid-year last year, the response has been "really great."
"No matter what level of expertise you were from a marketing standpoint, you walked away with something. Whether it was a tip or tactic or whether it was understanding how to market on social media better, or understanding who Regent's core demographic is. Those are super important for peole to know so that they're not spinning their wheels focusing on the wrong type of customer."
Thanks to the positive response, DeMarco plans to expand on the concept.
"It was the first step in a series of what we anticipate to be a heavyweight investment in how can we support and grow our travel partners' business. That is going to be front and center."
She added, Regent will be sharing more information as it continues to build the program out.
Finding New Clients
Speaking of finding new clients to bring into the Regent fold DeMarco advised that agents should lean in to special occasions.
"How many special occasions did everyone in the world miss over two years? Whether that's a milestone birthday, an anniversary, or really anything that we wanted to celebrate but we couldn't. The Unforgettable Moments campaign – it'll run through the end of 2023 – is really to bring Regent to the forefront for people who may not travel on Regent but have a special occasion they're looking to celebrate… That's when someone is willing to splurge and spend more for that special occasion."
Additionally, DeMarco suggested advisors consider breaking down the all-inclusive value of Regent with their upper premium clients who might not have considered Regent because of sticker shock.
"I would say that's probably one of the fastest ways that our partners can grow their business," she said.
Vision for the Future
When it comes to forward-thinking, DeMarco said she's focused on maintaining the brand's "elite status."
"My vision is to keep us there and continue to build and improve on what we're known for," she told TMR. "Continuing to build on all of the success that we've had over the last 30 years and how can we take the company to the next level."
When asked what "the next level" means, DeMarco told TMR it's a combination of three things.
"We need to continue to innovate. We need to execute on what we have in place and we need to adapt as things change. How do we continue to adapt to meet the needs of what guests really want? As much as we have a fantastic product, there's always going to be tweaks that can be made to adapt to new environments, new trends of what luxury clientele want. And I want to make sure that we keep that front and center, that we're always making any kind of necessary modifications."
Seven Seas Grandeur
For the short-term, DeMarco is focusing on the line's newest ship Seven Seas Grandeur, which debuts this November.
"When you think about Grandeur, she's inspired by the past, but yet stunningly reimagined for the future," she said. "We wanted to exemplify our heritage of perfection and that's through a number of things such as the unrivaled space that we offer, the unparalleled service that we have on board, the exceptional cuisine – which you'll hear us talk more about as we move into the year."
First Female Head of a Brand at NCLH
When she started as president at Regent Seven Seas Cruises on January 1, DeMarco became the first female head of a brand in Norwegian Cruise Line Holdings' history.
"It truly is such an honor for me to be able to take the helm of Regent. And, it makes it that much more special being the first woman to take the helm as the first women president in our company's 30-year history and Norwegian's over-55-year history… I hear from many of the talented women across the organization on how seeing a woman rise to a leadership position has really inspired them. And that's something I want to continue to do."