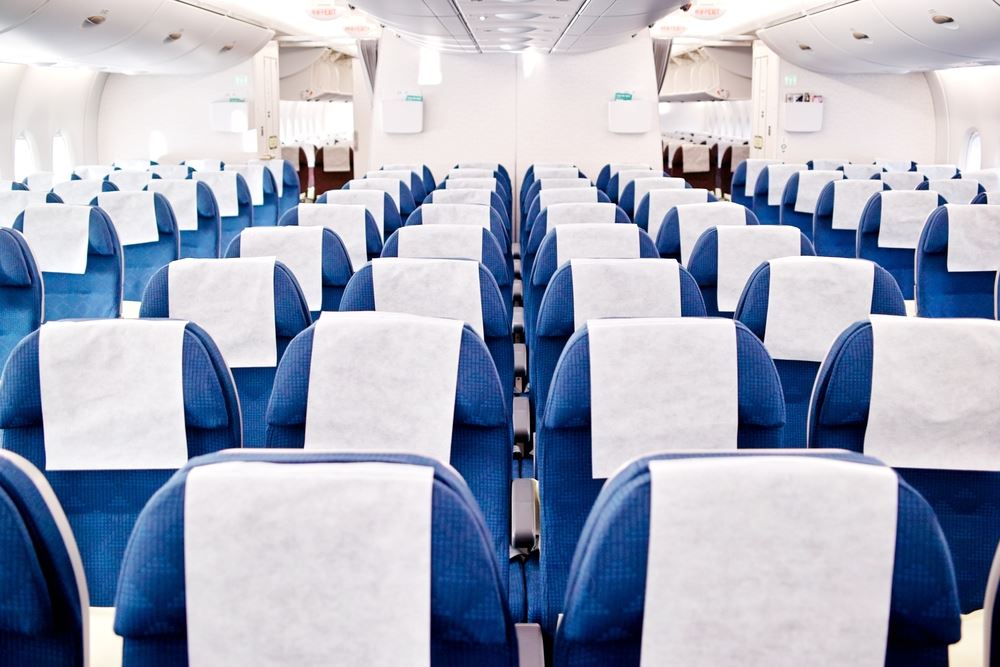 The Federal Aviation Administration (FAA) could soon rule on whether or not airlines will be able to make passenger seats even smaller.
Congress in 2018 directed the FAA to issue rules for minimum dimensions for passenger seats that are necessary for passenger safety. The FAA undertook a number of simulated emergency evacuations to see what the minimum seat size could be while also keeping passengers safe in the event of an emergency.
Now, ahead of the ruling, the FAA is asking for public comments, which could influence the final say.
"The FAA seeks public comment on the minimum seat dimensions that are necessary for passenger safety," the FAA said this week.
The FAA wants to allow airlines to pack cabins as much as possible as long as the maximum seat capacity of the airplane can be evacuated to the ground under simulated emergency conditions within 90 seconds.
That could potentially allow seats to get even smaller, which could further exacerbate the pain people with disabilities or those with children or pets experience during travel—the seat pitch, width, and length of passenger seats on aircraft could all be dictated by the ruling.
According to the office of New York Senate Majority Leader Chuck Schumer, who is leading calls for public comments on the FAA ruling, legroom has dropped from 35 inches prior to airline deregulation in the 1970s to about 31 inches today. Airline seat width has also dropped, going from 18.5 inches in the 1990s to about 17 inches today.
The FAA it will not make a ruling until it allows for public comments through Oct. 31.
"The FAA invites comments on minimum seat dimensions necessary for passenger safety," it said.
It is not requesting comments "regarding matters unrelated to the agency's determination…such as how the dimensions of passengers seats might relate to passenger comfort or convenience," it said.
Rather, it wants to know how smaller seats could impact safety during an evacuation, in particular how it could impact those passengers with children or with disabilities.
Public comments, which have been open since August, can be added here.