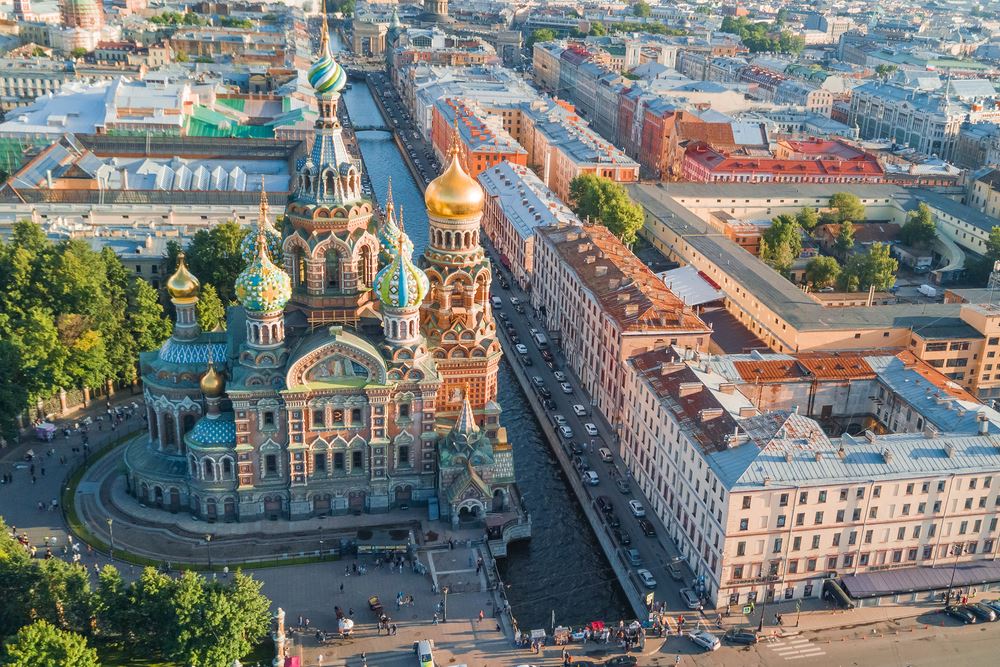 Avanti Destinations, the Portland, Oregon-based specialist in custom-designed independent travel packages, is undergoing a major expansion, with several new destinations available to book now, and more on track to come online for 2020.
The company has added Morocco, St. Petersburg, and Mongolia; with hotels, itineraries, activities, and transportation, all of which can be booked now.
For 2020, Avanti will introduce programs for Australia, New Zealand, and the South Pacific islands.
New destinations
Avanti has major operations on three continents: Europe, South America, and Asia. In 2020, it will introduce its fourth continent, Australia. Although the company has introduced offerings in Morocco, no further expansion into Africa is foreseen.
The initial three new destinations that are available for booking now have been added to serve as extensions to other destinations already offered by Avanti. Morocco is intended as an extension for trips to Spain and Portugal; St. Petersburg is an extension for trips to the Baltics, Finland and Sweden; and Mongolia is an extension for trips to China. However, Avanti's flexible booking system makes it possible to easily combine any destination with any other.
St. Petersburg is the company's first offering in Russia, but no further expansion in Russia is planned.
The 2020 offerings for Australia, New Zealand, and the South Pacific are still in preliminary stages and the specifics are still being ironed out.
A style of travel
Although Avanti started its operations in Europe, from the beginning, it was based on a style of independent travel rather than on a specific destination, which is why it was branded as "Avanti Destinations" rather than "Avanti Europe." The company focuses on the market for independent travel for individuals and custom groups.
Avanti provides travel advisors a readymade network of suppliers and selected hotels and activities to choose from and they can combine the components in any way that is physically possible. They are not limited to standardized, off-the-shelf packages.
The company works strictly through retail travel agents, appealing to them by offering convenience, flexibility, and a wide range of curated travel components on three continents. Avanti's technology allows agents to assemble their chosen components online or by telephone through an Avanti tour specialist.
Avanti provides travel advisors an efficient, reliable system for piecing together custom packages without having to call each individual hotel for each night's booking, and then having to chase down the commissions from the individual hotels.
Expanding on a 40-year legacy
The company started operations in Europe in 1981, in South America in 1990, and opened its Asia business in 2015. Avanti carved out its niche in independent travel on the leading edge of the growth trend toward independent travel during the last 40 years, as travelers have become increasingly more experienced and more confident traveling independently.
The company defines its offerings as "hand-picked, locally-owned hotels in large or small cities and in connecting the pieces of complex, multi-destination itineraries." The focus is primarily on up-market, but not super-deluxe products, serving retailers who have clients that are four-star or four-star-plus travelers who want to explore boutique hotels and restaurants.
From early in its development, Avanti had the advantage of an advanced, proprietary technology, its Pro-F.I.T. booking system, which makes it fast and easy for a travel agent to create an independent itinerary combining hotels, flights, airport transfers, as well as restaurant reservations, theater tickets, tours, activities, private transportation options, guide services, and family travel opportunities. The company has continued to grow and refine its selection of components over the years in the destinations it serves, while it has also continued to expand its destination offerings.
Shifts in personnel responsibilities
In the wake of robust growth, Avanti has made some changes in its personnel roster. John Hanratty, former chief marketing officer, has been named senior vice president of sales and industry relations; and Gina Bang, former senior manager of inside sales and marketing, has been named director of marketing and training.
Executive Chairman Paul Barry explained the shift in personnel responsibilities: "Given our company's strong growth over the past year and our commitment to selling exclusively through travel advisors and consortia, we need John to focus exclusively on consortia relations and the sales management function. Gina has been doing a wonderful job creating promotional partnerships with many tourist boards, as well as managing marketing and inside sales. She is one of our longest-tenured employees and knows Avanti inside out, making her the perfect person to take on training."