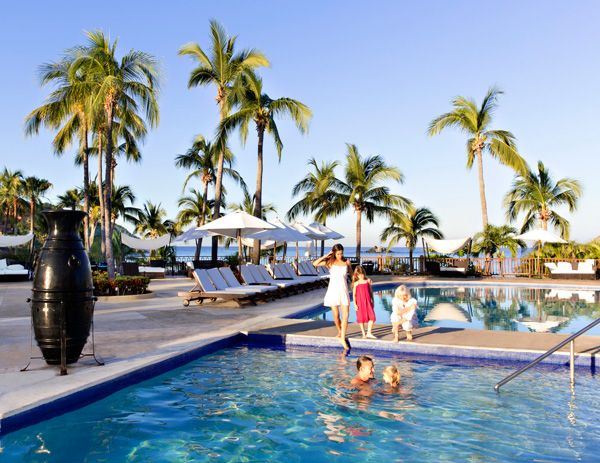 When Avoya Travel recently hired industry veteran Jeffrey Lavender as vice president of corporate development, his recent two-year tenure as an executive vice president at Travel Impressions and American Express Vacations was an attractive element of his background.
A little less than 18 months into his new role, Lavender is introducing new partnerships and opportunities for Avoya Independent Agents (IAs) to sell more all-inclusive resorts.
Companies like Sandals and Club Med attended the annual Avoya conference in May for the first time in its history, and were very popular with agents at the trade show.
All-inclusive resorts "are a huge opportunity" for Avoya agents, Lavender told Travel Market Report in an interview at the event.
"Avoya is heavily weighted toward cruise and tour, and that has been successful. But the evolution of the all-inclusive product, and awareness of consumers who maybe only cruise every other year, drives the demand for us to take this on as our next area of growth," he said. "It's a great fit for our agents' business, with an average stay of seven to eight nights, generally air included, transfers, high commissions. Matching the right experience and the right brand with the right customer takes the expertise of a vacation planner."
An all-inclusive product also will help when news around terrorist events cause some travelers to rethink their vacation plans. "It can be a more spontaneous purchase. Someone might be thinking they need a quick four-day getaway, and all-inclusive resorts are perfect for that."
Lavender said 20 million leisure travelers are interested in all-inclusive experiences, with Mexico, the Caribbean and Central America leading the way in destination popularity.
With recently investments and growth in the number of new properties under development, all-inclusive resorts "are looking to agencies and IAs" to help fill rooms.
While he declined to reveal any specifics about the types of programs and promotions Avoya will be launching, during a general session presentation, senior vice president of sales Scott Koepf said there will be announcements by the beginning of the fourth quarter. This news received one of the loudest rounds of applause for the day.
"Our belief is this will offer broader breadth of product for the travelers who want to try everything," Koepf said. "We are excellent at everything we do, but we haven't taken the opportunity to offer resorts to our customers. We're going to make this product more easily available to our IAs."