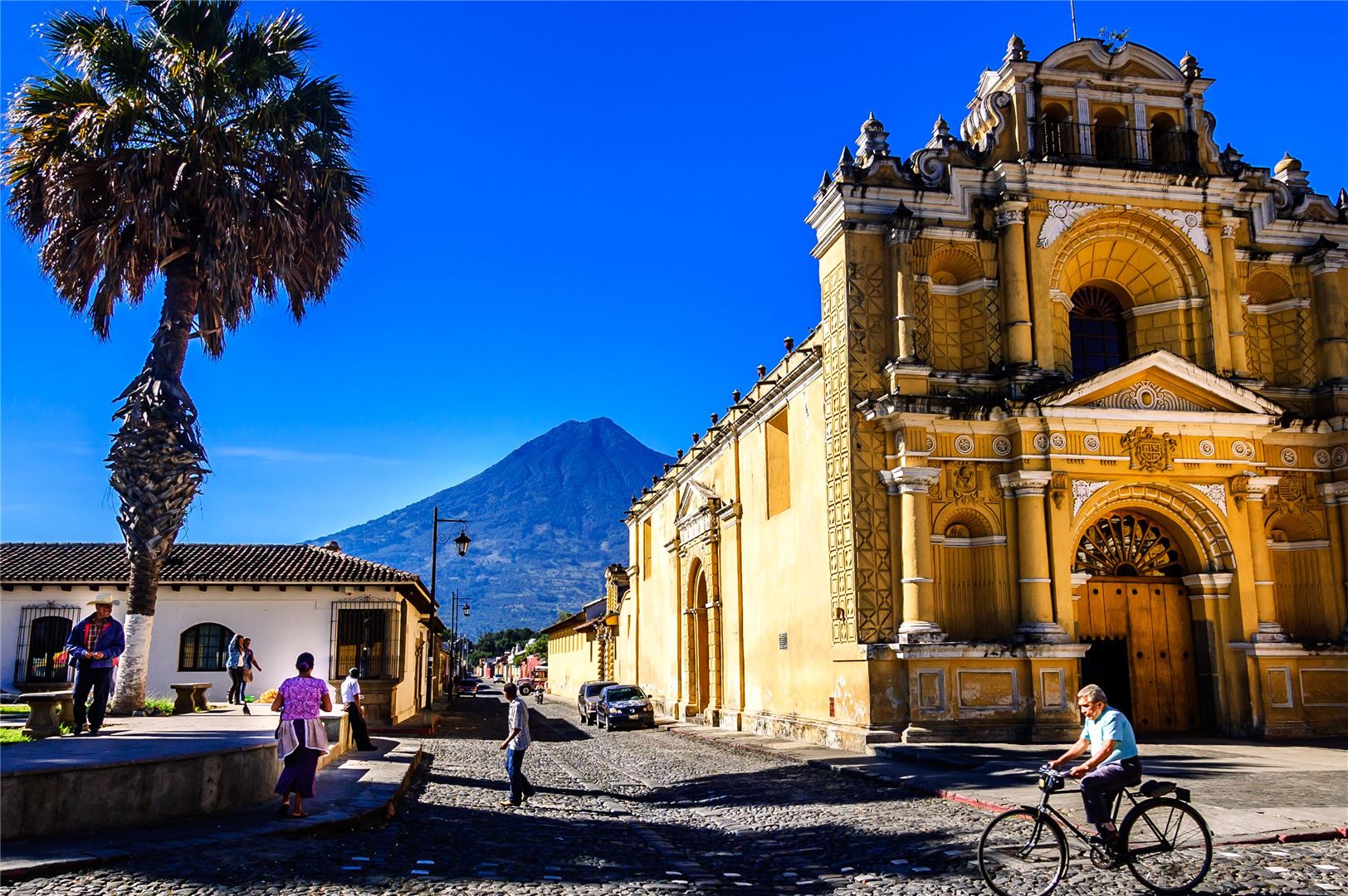 When travel advisors and their families set off on a Big Five Tours & Expeditions educational trip to Guatemala this summer, the adults in the group had best bring along an extra dose of flexibility. That's because on some portions of the trip, the kids will be deciding how the group spends its time.
The Guatemala fam trip (for Virtuoso advisors only) is an experiment in a kid-driven style of family travel that, if all goes well, will be extended to Big Five's family-focused itineraries, the brand's president, Ashish Sanghrajka, told Travel Market Report.
It's part of a big push into family and multigenerational travel by the luxury FIT operator that came to fruition four years ago with the launch of Precious Journeys, a collection of itineraries featuring hands-on activities, learning experiences and personal encounters. A year later, Big Five introduced Precious Journeys College Edition for older youth.
Since then, families have emerged as the fastest-growing customer demographic for Big Five Tours & Expeditions, which visits Africa, Latin America, Asia and the South Pacific. Families now account for 20 to 25 percent of their business, up from just 2 percent five years ago, said Sanghrajka, whose father founded the company in 1973. He anticipates that eventually families will constitute half or more of the firm's business.
The Guatemala trip isn't Big Five's first foray into empowering young people. Last year, the firm formed a Kids Kouncil™ so that it could hear directly from young people about what's important to them. The Kids Kouncil now serves as a junior board of directors that meets several times a year to share feedback and ideas and sign off on "Kids Kouncil Approved" itineraries, including a newly released India trip.
More than 'family-tolerant'
Another thing that distinguishes Big Five's Precious Journeys programs is that they are family-focused, rather than merely family-tolerant, said Sanghrajka, who has two school-age children.
They're also about much more than family bonding. "Ours is about teaching kids how to make a difference and inspiring them to choose a career path down the road," said Sanghrajka. Children and youth on Precious Journeys trips are "having experiences that go beyond the norm" and that are "shaping their futures," he said.
On the Guatemala fam, the group will visit the small town of Santa Catarina Palopó, on the shores of Lake Atitlan, where they'll pick up paintbrushes and pitch in on a project to repaint the town's homes in the vivid colors and intricate designs of Guatemala's traditional textiles. It's part of a local initiative to create a cultural tourism destination that generates jobs and income while also fostering community pride and spurring other development opportunities.
Travel that solves problems
The Santa Catarina experience reflects Big Five's approach to sustainable tourism. "For us, it's not about donations or about poverty alleviation, although that's all very good. It's about integrating some of this stuff into activities," Sanghrajka said.
Big Five also partners exclusively with local suppliers that predominantly employ locals; have environmentally friendly practices; and work to preserve and protect nature and culture. And through its Spirit of Big Five Foundation, which is fully funded by the Sanghrajka family, it supports local sustainability and empowerment initiatives, such as a women's weaving cooperative in Peru and a jobs training program for youth in war-torn northern Sri Lanka.
"We ask one key question in any country we go to: What is my being here doing to solve one of your biggest socio-economic issues?" Sanghrajka said.
Resources for travel advisors
As part of its commitment to sustainability, Big Five has created three websites that look at each of the firm's destination countries through the lens of sustainable tourism and then rank each country's sustainability efforts on a scale of one to five. The websites (galapagos.com, safaritours.com, visibleasia.com) are intended as resources for travel advisors to use with clients during the qualification and planning process.
A key objective is to shift the conversation with customers away from where they want to go and focus instead on why they're going – including "why they want to do something good."
Such discussions are also part of the three-way video conference calls that Big Five routinely conducts with travel advisors and their clients. During the calls, which Sanghrajka participates in, clients are shown photos from the trips they're considering, as well as routings and maps, all of which "brings a trip to life before we get to the buying stage," he said.
The three-way calls are a big reason that Big Five boasts one of the highest closing rates in the industry, according to Sanghrajka. Not surprisingly, getting travel advisors onboard with the practice requires heavy assurances from Big Five that it will not sell direct to their clients – or to any consumers for that matter.
Identifying the right client
As for targeting the right clients for Big Five itineraries, Sanghrajka suggested travel advisors look for customers who answer the question of "Why are you going?" with responses such as, "'I'm going because I'm passionate about seeing something that nobody else has seen,' or 'I want to make a difference.' If they're traveling with families, it's, 'I want to enlighten my child beyond his or her own environment.'"
The right client also will appreciate spending less time at the usual attractions in a destination and more time in areas that, until recently, were largely inaccessible to travelers. As Sanghrajka explained it, Big Five travelers "understand they're going to see the basics, but they want to get beyond that to see something different."
Big Five trips average 14 days in length, and travelers spend anywhere from $800 to $1,800 per person a day. "It's very much a high-ticket item. But for us, luxury doesn't mean thread counts; luxury means real, authentic."