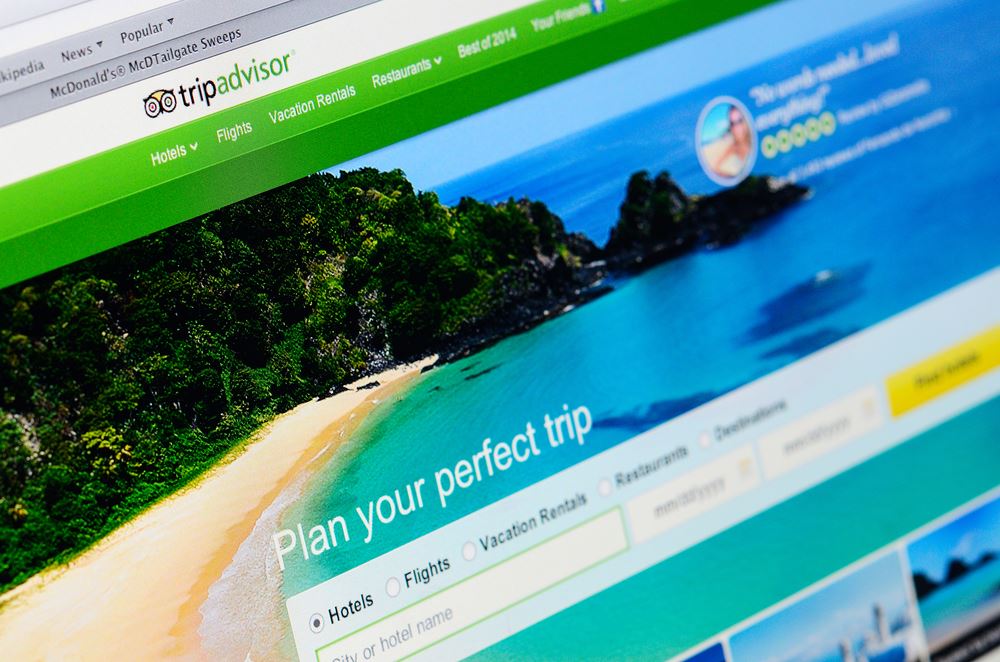 Consumers who book online on their own can often find that their choice to do so leaves them unprotected from a variety of issues when something goes wrong.
For Breanne Ayala, 24, from New Jersey, her choice to book a camel ride excursion as part of a trip to Morocco, may cost her more than $100,000. Ayala booked the excursion through Viator, the large online booking engine owned by TripAdvisor. She is suing both companies for negligence and breach of contract for what she says was a failure to vet the camel tour company.
According to the lawsuit, Ayala claims she and her family did not receive a safety briefing before the January 2018 tour, and that the one-way ride ended up being a roundtrip excursion because a van failed to show up to take the group back to their starting point. During the leg back, the reportedly pregnant camel that Ayala was riding bolted.
The lawsuit, which is requesting unspecified damages, describes Ayala as dangling off the camel as it broke away from the group. She fell and broke her arm, underwent surgery in Morocco and was hospitalized for two days.
She claims her medical costs will exceed $120,000, according to the lawsuit, and alleges that TripAdvisor and Viator should have known that the unidentified company was using camels "they knew to be untrained and in unsafe physical condition."
Book online at your own risk
Ayala's experience underscores some of the perils that consumers face when booking online on their own. While travel advisors typically do not claim responsibility for personally vetting every supplier they work with, they do take fam trips to experience tours like camel rides, meet operators and experience their services firsthand.
Professional agents also work with reliable peer networks, and join consortia and host agencies, in order to cull a list of potential excursion providers down to a group of operators with higher-quality reputations.
As a Boston Globe reporter covering the lawsuit wrote, the experience for a consumer viewing the Viator website promotes the excursion as "a leisurely guided tour through the Moroccan desert, with breathtaking views and stops at a traditional Berber house for a snack over mint tea."
Instead, Ayala's attorney Andrew Abraham told the Boston Globe, "they put her on a pregnant camel and it's a month away from giving birth." When something caused the camel to break off from the group, Ayala was left "hanging on the side and then fell off," he said.
Like most online travel aggregators, the Viator website informs travelers that it does not operate the tours it sells through its booking engine, and is not responsible for any problems a traveler may experience working with one of its advertised operators.
"Viator will have no liability with respect to the acts, omissions, errors, representations, warranties, breaches or negligence of any supplier or for any personal injuries, death, property damage, or other damages or expenses resulting from your interactions with any supplier," the terms state.
Additionally, it is not clear if Ayala had purchased travel insurance. When booking a camel ride in Morocco on Viator's website, there is no mention upfront about potential perils, or any recommendations to purchase travel insurance for financial risks.
In Viator's online Help Center, the company says: "While travel insurance is not required, we highly recommend that you purchase a comprehensive travel insurance policy prior to departure to protect your travel purchases. At this time, Viator does not offer travel insurance, however our products can be covered under various independent insurance programs. If you do purchase travel insurance, please review your policy carefully for specific terms and conditions."
"It's not common for sellers of tours to offer travel insurance for an individual day package like this," said Cory Sobczyk, vice president, business development, Arch RoamRight. "But if someone is booking through a professional travel advisor, this is the kind of thing where an agent will ensure day tours are covered under a comprehensive travel plan."
Arch RoamRight's Pro and Pro Plus plans "will offer some level of medical coverage" for situations like this, Sobczyk said.
TripAdvisor has declined to comment on the litigation.