'Boundless Selling': Seven Reasons to Return to the Same Destination
by Steve Gillick /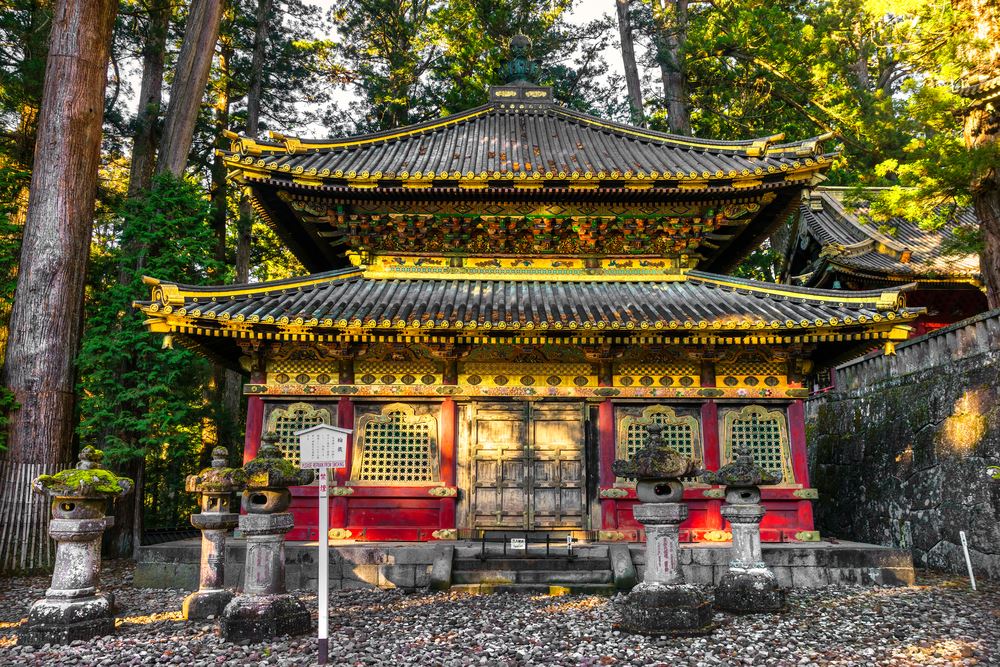 Savvy travel marketing these days emphasizes exploration, involvement with the destination, interaction with the people, appreciation of nature, indulging in wellness and healthful ways, immersion in local gastronomic delights ... and seeking video, photo and selfie opportunities that smartphone technology captures so well.
In light of this, travelers tend not to suffer from the "been-there-done-that" syndrome as they may have in the past. Today, travelers of all generations seem to be searching for the "what else" in the travel experience, a matter that tends to override whether they've "been there" before. My recent trip to Japan — my eighteenth visit in 14 years — serves as an example of how to create a new-destination feeling on a return visit.
The term "cross-selling" teaches us to sell a different destination to a client who is fixated on returning to the same destination year after year. But the term "boundless selling" promotes unlimited opportunities for the traveler to be captivated by either a familiar or a new destination.
Here are seven themes from my recent trip that reflect the enthusiasm that boundless selling can elicit. Similar examples can be used in any destination.
1. Interactivity
I imagine I've explored Tokyo at least 50 times over the years, and on every visit, we try to shake things up a bit and go for the "what else." Previous visits have included classes on making plastic display food as well as real bento box food; a helicopter ride around the city; a trip to the Ogasawara Islands (25 ½ hours on a ferry each way); and various museum outings featuring everything from manga (cartoon art) to ancient Buddhist sculptures. Here's what happened on my trip in November 2018:
It was nearly impossible to get tickets to see the exhibit in Toronto earlier this year by avant-garde artist Yayoi Kusama, so we did the next best thing: We visited her very cool museum in Tokyo.
The "Epson Team Lab Borderless" exhibit in Odaiba is one of those amazing attractions that is not well-known outside of Japan. It's a visual and sensory explosion of color and light, with sunflowers popping up out of nowhere, frogs hopping across the floor, and blue whales frolicking on the walls. Utterly fascinating.
After seeing Kabuki theater in the past, we participated in a Kabuki makeup workshop that included responsive reading (using Kabuki voice intonations), Kabuki dance moves, and then the application of kumadori (Kabuki makeup) on two volunteers from the small audience.
No theater is older than Kabuki. We attended a lunch performance followed by a quickly arranged, one-on-one interview with the main actor.
Many people travel to Nikko to see the elaborately decorated Toshogu Shrine. But not many travelers know that there is an equally impressive Toshogu Shrine in Ueno Park in Tokyo.

2. New hotels
We try to explore at least one new hotel on every visit. This year, it was The Hotel Chinzanso Tokyo, a well-deserved, 5-star luxury property with an excellent customer service ethic. The 700-year-old Pagoda on the grounds — amidst historical lanterns, statues, and tree-lined paths — explains why up to 40 weddings take place each weekend there throughout the year.
3. Crazy for kakuuchi
A kakuuchi is a liquor store that features a stand-up area for drinking and also serves tsumami (snacks). We decided to collect kakuuchi experiences, and ended up at two modern ones with glass cabinets that displayed the bottles of sake and shochu; then a very traditional kakuuchi that oozed character; and finally, a "destination" kakuuchi that specialized in sakes from Nagano, as well as local craft beers.
4. New and old izakayas
While we explore at least one new izakaya (a restaurant/bar) on each visit to Tokyo (this year it was Sanshuya in the Ginza district), we just have to return to our comfort-level izakayas where the melt-in-your mouth sashimi is next to heaven on the culinary bliss scale. Our regulars include: Wasuke, Sushi Darihan, Tokudawara, and Tsuzuku.
5. Island-hopping
In Tokyo? Of course! The Izu Islands and the Ogasawara (Bonin) Islands are part of Tokyo prefecture. This year, we set our sights on Hachijojima, in the Izu Island chain, about a one-hour flight from Tokyo. Our jam-packed schedule included:
The history museum, where we learned about some of the characters in the Island's past, including the Samurai who was exiled to this former penal colony where he met and married an exiled prostitute. A popular Kabuki play was written about the romance.
A visit to a liquor store, where customers pour their own (unlimited) tasting samples of Shochu (usually 25-35 percent alcohol by volume)
A "stinky fish" factory that sells … really stinky (fermented) fish. We tried it!
A man who repairs the traditional round stone walls that are found in many of the island neighborhoods. The stones come directly from the sea.
A traditional textile factory where, after a chat with the owner, we were invited into his home to see and hold his treasured Buddha statues that were given to his ancestors on the island 300 years before.
A rough-and-tumble boat journey to the "uninhabited island" to see albatross.
A short hike to a beautiful waterfall, followed by a bath in one of the island's hot springs.
An early morning tasting at a family-run Shochu distillery.
A trip to panoramic lookouts to view the island's two volcanoes.

6. No buts about robots
In Tokyo, we dropped by the Henn na Hotel in Ginza to check out the robotic front-desk clerks. I could swear one of them winced when I took "her" photo. Then at Bic Camera, one of our favorite electronics stores, we met "Pepper," a young-at-heart robot that interacts with you via a screen, eye contact and a handshake.
7. 400 pounds of fun
While I've visited Sumo stables in Tokyo in the past to see the wrestlers practicing, I've always missed the matches held in January, May and September. This year in November, we were in the west of Japan in Fukuoka City, and I was able to attend my very first Sumo competition. It's a carnival-like atmosphere, with food and souvenirs and drinks for sale outside the area, while inside, it's all about tradition, protocol, costumes and hundreds of adoring fans, rooting for their favorite wrestlers.
This list of firsts (despite many repeat visits to Tokyo), is just an example of what boundless selling entails for clients who want to return to a destination, but want to treat it as a new experience. Creative ideas not only come from interviewing your clients, but also from your own experiences, your network of local contacts, the tourist boards, social media, and even by googling "100 things to do in…" You and your clients will be surprised and inspired by the boundless opportunities you can come up with.