Brett Tollman on the Uncertainty of COVID-19, Changing Advisor Policies, & More
by Daniel McCarthy /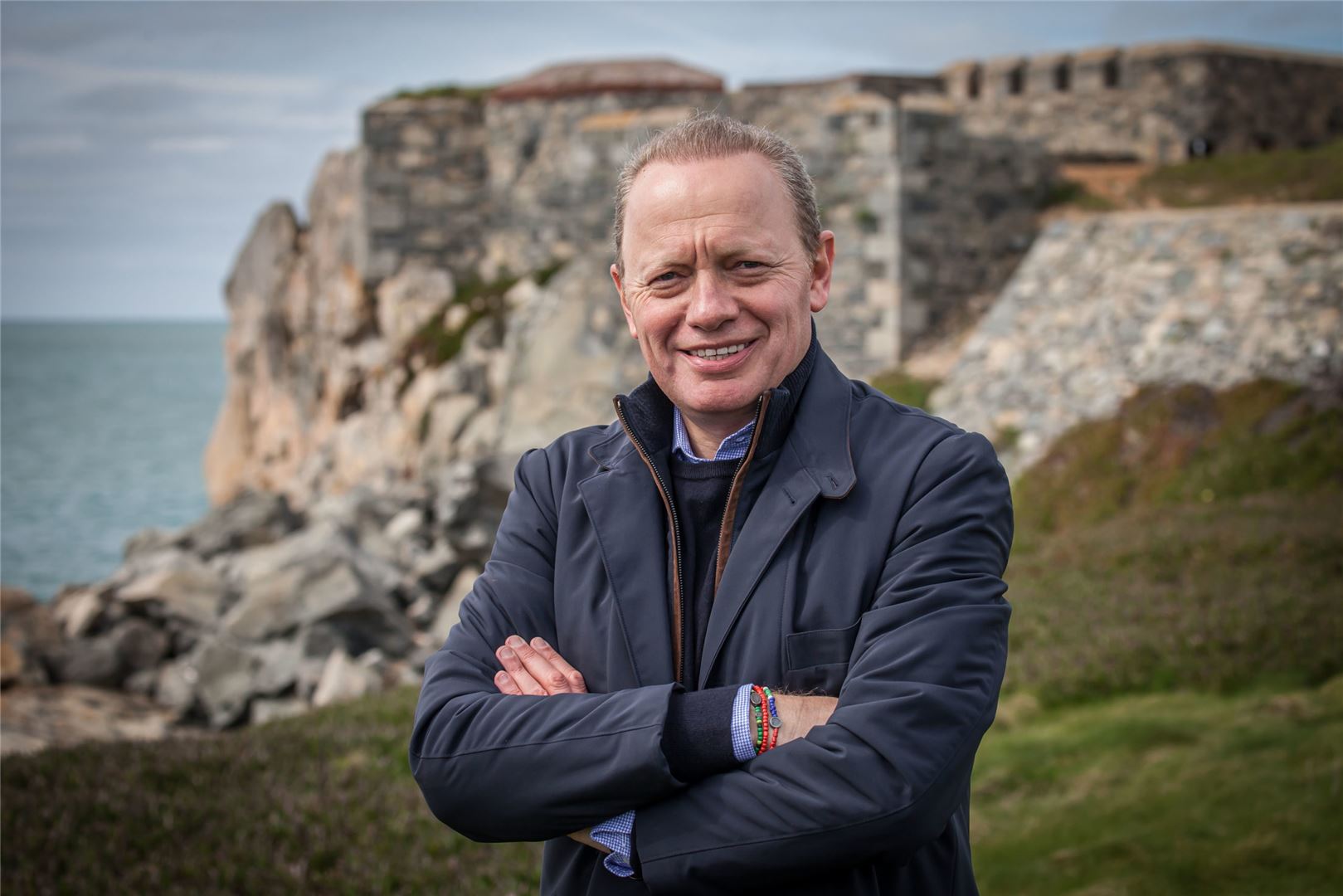 For everyone in the travel industry, the impact and fallout from COVID-19 has been an unprecedented experience, including companies whose legacy goes back 100 years like The Travel Corporation.
CEO Brett Tollman is remaining optimistic, though, he told Travel Market Report in an interview last week, the uncertainty of how and when COVID-19 will start to fade, is difficult to forecast.
"I'd rather defer to my father who is 90-years-old next month and has been in this industry since he was 18 – he has seen through so many crises. We were talking just this morning and he reiterated that he's never seen anything like this," Tollman told TMR.
"One day you're optimistic, the next depressed - it's such an emotional roller coaster. None of us knows what comes tomorrow, it's so hard to plan your resources, plan your cash flow and hold onto your team longer."
Despite the uncertainty, Tollman is remaining optimistic about a recovery, while he and his colleagues at TTC are taking things day-by-day, a philosophy they've followed since early in the pandemic.
"We tried to be as proactive as we can be from a partner standpoint, a customer standpoint, and an internal standpoint. Like everyone, none of us have been through this before and no one knows what comes tomorrow or when this will end," Tollman told TMR.
"We were proactive with getting people home safely and then triaging the business. Like everyone, we all went to work from home situation with very little rehearsal and time to plan for it. I salute our team," he said.
For now, TTC, like a lot of the other companies in the industry, is in a holding pattern. For a while, the focus shifted to domestic trips in the U.S., Canada, New Zealand, Australia, and South Africa that they'd be able to commit to with more local consumers. However, as COVID-19 has continued to impact the industry and cases have spiked in a number of these countries, plans changed.
"We wanted to provide holidays for people who were able to travel domestically and generate new agency commission checks and get our team back to work," Tollman said. "Looking at all the uncertainty, we took the very painful decision to postpone launching those trips, as we think it's the responsible and appropriate approach right now, not to operate domestic trips when these spikes in cases could well cause a further outbreak."
Changes, including a new umbrella brand
Going forward, TTC is changing how it organizes some of its brands to make efficiencies and to recognize the potential future of their salesforce. While the organization held off as long as it could with layoffs, it did have to make changes to its sales team, which caused the need for some reorganization, starting in July.
"We have tried to retain the best of the sales team from the five brands," he said. "It is upsetting that we've had to say goodbye to those of the sales teams that's not staying with us.
Tollman told TMR that it is bringing together Uniworld, Insight Vacations, Luxury Gold, Red Carnation, and African Travel under a new umbrella called The Velvet Collection. It's not a brand that will be launched to consumers and it's not going to be doing combined marketing; however, all brands under the umbrella are going to share a sales force "to ensure that we're supportive of and efficient with our travel partners and their time in the future," Tollman said.
TTC is also making some changes to its health and safety protocols for its return to travel. Updates have been developed by working closely with the World Travel and Tourism Council (TTC's brand executives including Insight's Ulla Hefel Böhler and Uniworld's Ellen Betteridge are on WTTC's protocol boards) and CLIA.
Tollman said TTC is looking to WTTC for assisting in trying to get all governments to adopt these industry approved guidelines to expedite consistent protocols across governments, and to expedite these being put in place, to ensure uniform, seamless protocols across borders.
"That's what we saw after 9/11, different governments came up with varied protocols that created a lot of uncertainty with the traveling public," he said. "We're actively supporting WTTC to go out there and do it. It's still a little unclear on how many governments are doing that, but we believe it's the best policy. I also ask that we all get behind their new campaign to #WEARTOCARE, and get everyone wearing masks, the best way to get this pandemic in hand."
Advisor issues
"We're as committed as ever to our global travel agency community," Tollman said.
Tollman said that initially, as the pandemic broke, TTC was focused on getting refunds to its guests, which caused some issues with advisor commissions. Tollman said that while TTC hasn't been perfect during the crisis, it is continually making changes to its policies as needed and with feedback from our partners, and is eager to keep driving business to its advisor partners.
"Over this time, have we been perfect? No. Will we get better at it? Absolutely. We are going to address the timing of when we pay commissions," he said. "We've always been huge believers and proponents of the travel advisor and I'll always say that we are very proud that we are 90% trade centric. We need the success and survival of our advisors for us to be successful in the future too."
As far as advisors surviving the pandemic—a recent ASTA survey found that over 70% of agencies in the U.S. may not survive if more federal help doesn't come—Tollman said his view is that the agency community will survive this.
"Consumers are going to have to be more dependent on advisors than ever. That's what happened after 9/11 and the same now is true."
There are people who are becoming more digitally savvy during this time—people moving their businesses online and more increasingly becoming digital nomads—but Tollman points to what happened to TTC at the beginning of the pandemic as a reason why the role of advisors will remain in place.
"We had people arrive in Vietnam just as COVID started to impact travel," he said. Some Brazilian and Canadian guests, traveling with TTC, were greeted by Vietnamese military personnel when they landed and told they have to be quarantined for 14 days in military-style accommodations near the airport.
A local TTC rep stayed with the guests and provided them with food and water while they went through their respective embassies to try and get them on a flight home (they were able to do so, but only after those 14 days expired).
"Having a travel advisor who knows what's going on in Vietnam and is more attuned to what's going on, and has contacts in the destination for example, that's more reason that ever to use a travel advisor," he said. "Advisors are needed more than ever to help get a refund together, to help choose the right destination, to know those protocols are in place in case something goes wrong, which companies operate more sustainable experiences, etc. I know, I still use an advisor for all of my travel, past and future."