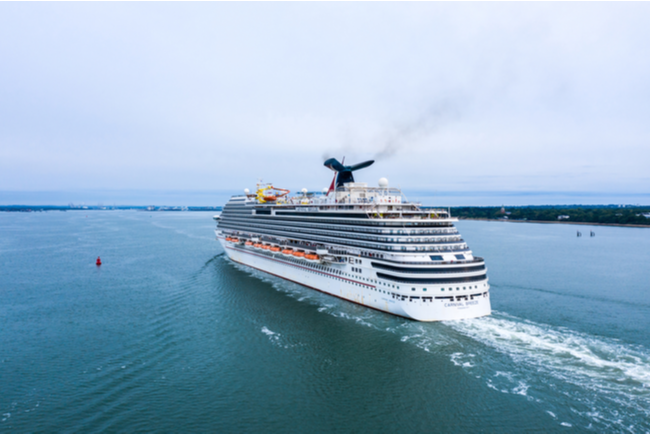 Carnival Cruise Line on Tuesday announced that it was notifying all of its guests that it would be extending its pause in all U.S. operations through at least March 31, 2021 as the line continues to navigate its way through the COVID-19 pandemic.
Carnival said on Tuesday that all of its guest and advisor partners had been notified of the cancellations and offered either a full refund or a "generous future cruise credit and onboard credit package."
The cancellations, outside of the U.S. pause through March, include Carnival Freedom sailing out of Galveston through April 10, 2021; Carnival Miracle sailings out of San Diego and San Francisco through Sept. 16, 2021; Carnival Liberty sailings out of Port Canaveral from Sept. 17 to Oct. 18, which was done to accommodate a rescheduled dry dock; Carnival Sunshine sailings out of Charleston from Oct. 11 through Nov. 13, also to accommodate a rescheduled dry dock; and Carnival Spirit's 15-day cruise from Singapore on June 12.
Carnival, in its statement, said that despite the cancellations, it's still readying to sail sometime in 2021.
"We are sorry to disappoint our guests, as we can see from our booking activity that there is clearly a pen-up demand for cruising on Carnival. We appreciate their patience and support as we continue to work on our plans to resume operations in 2021 with a gradual, phased in approach," Carnival President Christine Duffy said in a statement announcing the news.