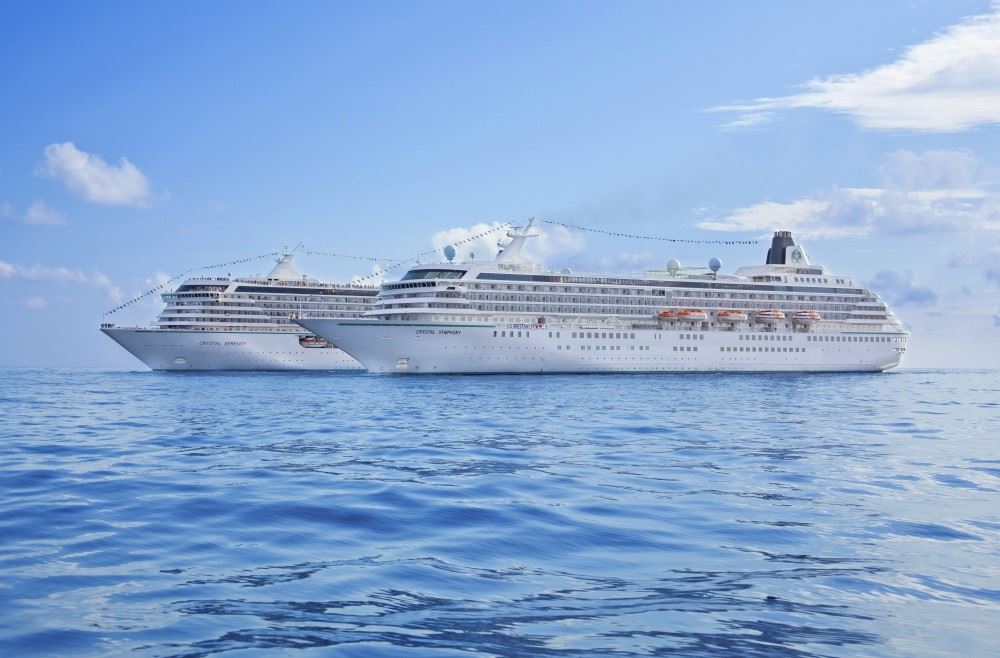 If there was one thing the old Crystal Cruises was known for it was service. To help ensure the new Crystal is just as on-point with service, the company has announced the return of several onboard leaders for both Crystal Serenity and Crystal Symphony.
Crystal Symphony will be again led by Herbert Jaeger and Josef Matt, while Crystal Serenity will be under the guidance of Hubert Buelacher and Scott Peterson.
"We are thrilled to have such a strong group of officers returning to lead our ships back into service," said Crystal's senior vice president of hotel operations Bernie Leypold. "With decades of experience with Crystal, they know what it takes to oversee the day-to-day functions of shipboard operations while providing our guests with the extraordinary experiences they love when they sail with us."
Crystal Serenity's inaugural sailing departs July 31, from Marseille for a Mediterranean cruise. Crystal Symphony departs September 1 from Athens.