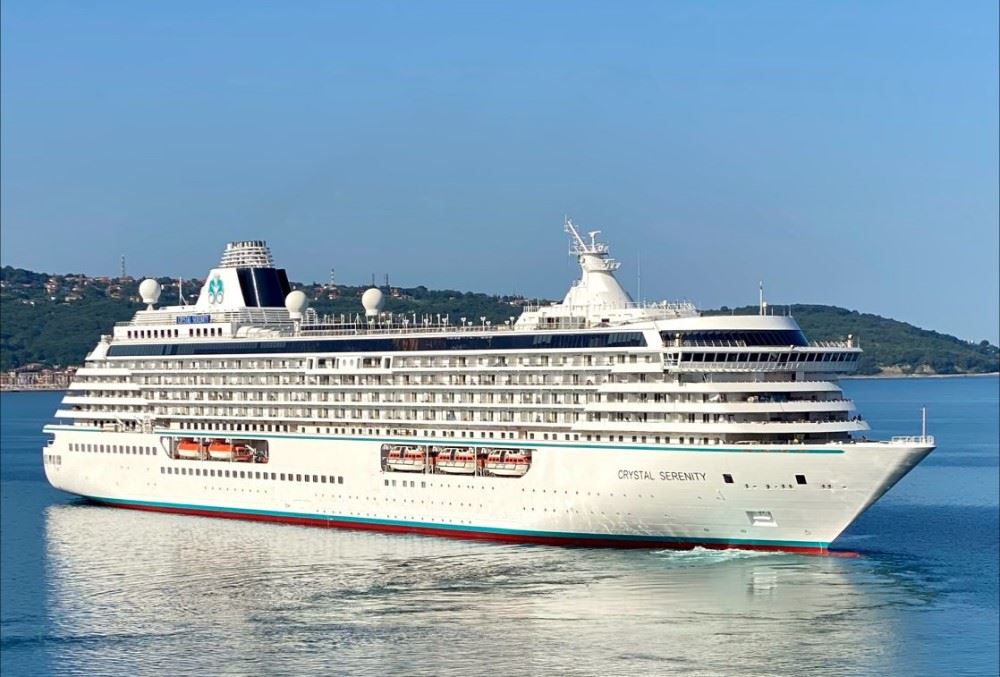 Crystal Serenity, the first Crystal ship to launch following the brand's purchase by A&K Travel Group last year, has successfully completed sea trials. The ship is set to launch on July 31 in Marseille, France.
"Completing sea trials is one of the final milestones needed before we can officially return to service," said senior vice president of marine operations Roberto Fazi.
The ship is currently in the final stages of a refurbishment at the Fincantieri shipyard in Trieste, Italy.
In a nod to the news surrounding defective fire-resistant safety panels, the cruise line emphasized, "We have ensured that the fire-resistant panels were properly certified and not defective."
When guests board the refurbed ship, they will find updated and larger suites, refreshed specialty dining venues, an all-new Pickleball court, and a completely renovated and renamed Aurora Spa.
Crystal Serenity will spend all of August in the Mediterranean, before repositioning to North America in September for Canadian and Caribbean sailings for the remainder of 2023. It will also host the 2024 World Cruise.