Disney Cruise Line Gets Approval for Second Bahamas Private Island
by Daniel McCarthy /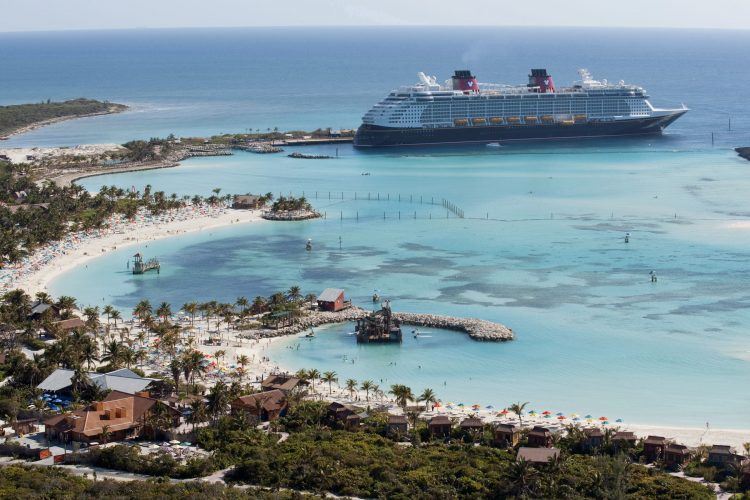 Almost 20 years after it debuted Castaway Cay, Disney Cruise Line is expected to add a second private island destination in the Bahamas.
News broke this week that the Bahamas has approved a plan for Disney to buy 746 acres of land on the island of Eleuthera, known for its pink sand beaches and surf. The next step is for Disney to negotiate a plan with the Bahamas for developing the land, which was privately held by a Michigan-based restaurant company.
Disney said it wants to develop about 20 percent of the land, with 25 percent being designated for conservation, though the final plan is still in the works and has to be approved by the Bahamas.
According to Disney Cruise Line President Jeff Vahle, Disney is honing in on a deal that will be "mutually beneficial for the Bahamas and our company, as well as moving forward with an environmental impact assessment and environmental management plan."
Whatever Disney develops on the island is expected to reflect the local history and culture of the Bahamas. Vahle said that local artists and historians will be included in the project to allow "the stories and culture of the Bahamas [to] shine through."
Disney currently has three new ships on order and said last month that the plan is to base two of those three ships out of Port Canaveral, an hour east of its theme park home in Orlando. The first of those ships is due in 2021, around the same time the development on Eleuthera is expected to be completed, should all go to plan.
Disney Dream and Disney Magic currently sail year-round from Port Canaveral.