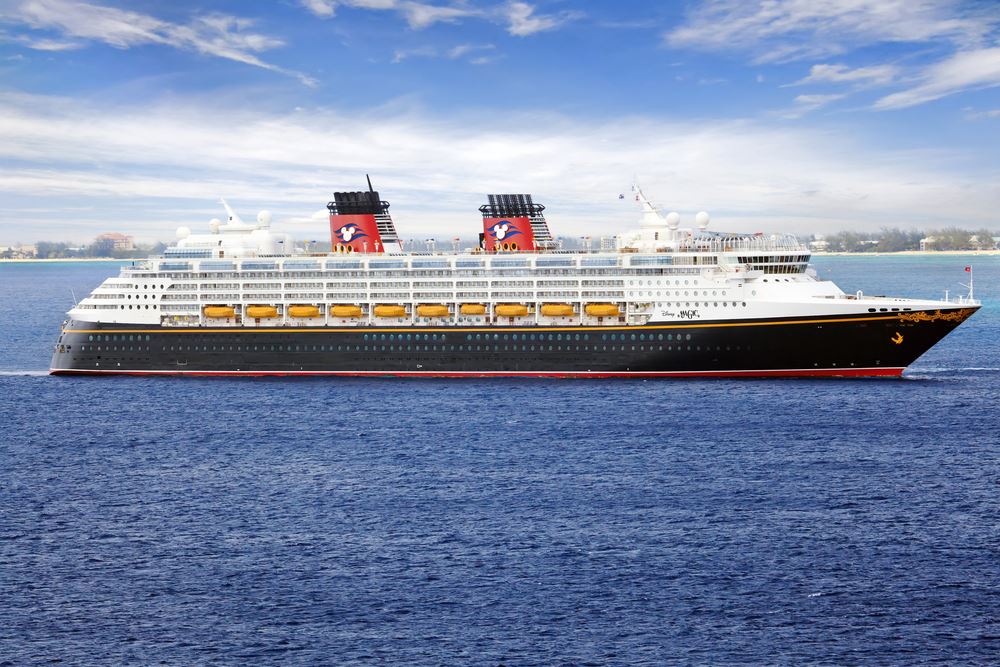 Disney Cruise Line was named the top mega-ship ocean cruise line by readers of Travel + Leisure, beating out three-time consecutive winner Cunard.
Emerging from No. 2 last year to claim the top spot, Disney Cruise Line was buoyed by its four mega-ships. That includes the Magic and the Wonder, with capacity for 2,713 guests each; and the newer Dream and Fantasy, which can accommodate 4,000 each.
Expanding its fleet, Disney currently has three new ships on order, which are expected to roll out over three consecutive years starting in 2021. Each vessel is expected to sail with 1,250 staterooms at 140,000 gross tons, making them about the same size as Disney Dream and Fantasy. The cruise line also recently purchased 746 acres of land on the island of Eleuthera, known for its pink sand beaches and surf, for a private destination in the Bahamas.
One reader told Travel + Leisure editors, "Disney Cruise Line knows how to do things right. It's not just for kids. They set the bar so high."
Other respondents noted the top-notch entertainment, adults-only pools and social spaces, and refined dining options as their reasons for its top score. "The adult-only venues, like the Skyline bar, are top quality, and we barely even noticed that we were on a 'family cruise line,'" one respondent said. Of course, that's in addition to being a hit with young children and multigenerational groups.
"This award is an honor for our team," said Jeff Vahle, president of Disney Cruise Line. "It certainly is a testament to the one-of-a-kind entertainment and experiences available on our ships, but it also speaks to the attentive service and unforgettable moments delivered by our cast and crew members. They are the secret to our magic, and this recognition goes to them."
Cunard, which ranked first for the past three years, came in second; followed by Holland America Line, Princess Cruises, Celebrity Cruises, Royal Caribbean International, Norwegian Cruise Line, Carnival Cruise Line, Costa Cruises, and MSC Cruises.
Readers rated individual cruise ships on their cabins and facilities, food, service, itineraries and destinations, excursions and activities, and value across five categories. Mega-ship ocean cruise lines have ships that can carry 2,200 passengers or more.