Globus Family of Brands: What Travel Agents Should Know for 2019
by Marilee Crocker /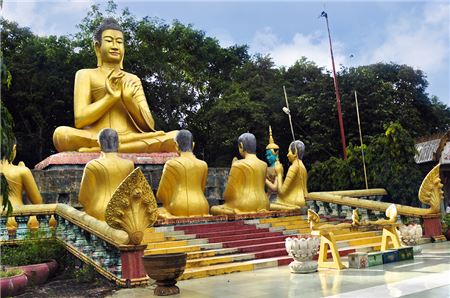 As Pam Hoffee heads into the final quarter of her first year as managing director of Avalon Waterways and COO for the entire Globus Family of Brands, the 15-year Globus veteran is feeling decidedly upbeat. "It's been a great few years at the Globus Family of Brands," Hoffee said.
Travel Market Report sat down with Hoffee not long ago for an update on the company's brands. Following are the highlights.
1. Avalon Waterways is all about 'cruising your way'
After years of talking up its river cruise Suite Ships, with their open-air balconies and beds that face the water, Avalon Waterways is now featuring its personality. "Avalon's really about choice and cruising your way. It's also about active and a little bit different," Hoffee said.
That personality is expressed most vividly in the Active Discovery itineraries that Avalon launched in Europe in 2017 and will expand next year to three itineraries on the Danube, Rhine and Rhone Rivers. Active Discovery cruises feature hands-on interactive experiences, like cooking classes and painting workshops, and active options such as biking and hiking.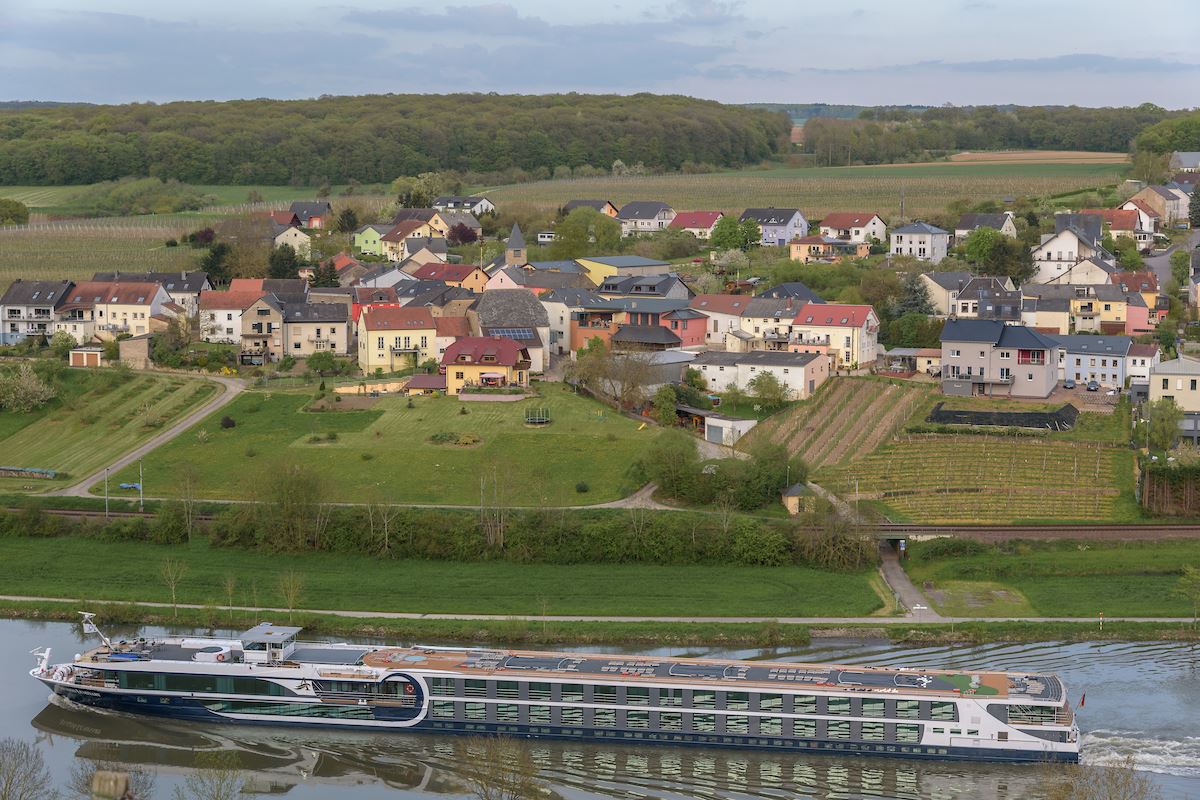 Avalon's Artistry.
The Active Discovery program is attracting younger passengers and more families, Hoffee said, adding that Active Discovery cruises are a great fit for multigenerational families.
In 2019, under a new Avalon Choice program, passengers will be able to mix and match Classic, Discovery and Active excursions on any Avalon itinerary.
Avalon Waterways is also bringing more choice to dining with the introduction, in 2019, of FlexDining, which provides open dinner seating between 7 p.m. and 8:30 p.m.
2. Look for growth to the 'exotic' destinations
Avalon Waterways just launched its second ship in Asia – the Avalon Saigon – on the Mekong River. And starting in 2019, it will sail on India's Ganges River aboard the 56-guest Ganges Voyager I.
"River cruising makes it very easy to get into rural parts of the world, especially in Southeast Asia and India. I think there will be more opportunities to expand there," Hoffee said.
On the touring side, Hoffee said she sees "a big opportunity to continue to grow the exotics destinations – South America, the South Pacific, Asia and Africa. So many more people have the means and the interest to travel to those places, and tour is a great way to go."
3. New Globus 'Undiscovered' tours are a big hit
The introduction by Globus this year of 11 "Undiscovered Italy" itineraries sparked a 40 percent year-over-year jump in Italy sales. Undiscovered itineraries are designed for repeat Italy visitors who want to go beyond Rome, Florence and Venice to explore less-visited areas. "It's putting a spotlight on an existing destination and bringing it to life in a different way," Hoffee explained.
In 2019, Globus is expanding the Undiscovered concept to Great Britain, where Globus and Cosmos will operate nine "Undiscovered Britain" tours that take visitors beyond London to towns, hamlets and villages in England, Scotland and Wales.
Overall, tour sales for Globus brands are growing, "It seems like there's a lot of energy around touring – to Europe in particular," Hoffee said.
4. Value-focused Cosmos adds Cosmos Lite
The big news for the budget Cosmos brand is the upcoming launch, in 2019, of Cosmos Lite. Cosmos Lite blends some standard features of escorted group tours – including motorcoach transportation between cities and the services of a tour director – with the freedom to explore destinations independently, including by using a new CosmosGO app, and purchasing optional tours and activities.

In its inaugural year, Cosmos Lite will offer 10 packages in Europe, with land prices starting from $699 for a seven-night program to Spain.

Sales of Cosmos' traditional escorted tours have been spurred by its expansion to destinations beyond North America and Europe, starting with South America several years ago, followed by Asia and the South Pacific last year and Africa this year.

Cosmos makes its tours affordable by using mostly three-star hotels and including fewer activities than Globus tours. "Somebody who doesn't necessarily care about the mint on the pillow at night and turndown service is very happy on a Cosmos tour," Hoffee said. "They're not actually less wealthy. They want more experiences. And they travel more, so it's a great customer."

5. Monograms adds more flexibility
Monograms expanded its independent vacation product this year with the introduction in European cities of its more flexible Monograms YourWay. The program proved hugely popular. "We doubled our sales to our top five cities this year just by adding flexibility," said Hoffee.

In fact, flexibility has always been integral to Monograms independent vacations, which allow travelers to design their own packages around a choice of three- to five-star lodgings and standard features that include a half-day of guided sightseeing, services of a local host, and VIP access to must-see landmarks, with optional excursions and transportation between cities and countries.

What Monograms YourWay allows travelers to do is vary their length of stay from two to five nights in Europe's most popular cities, including Rome, Venice, Florence, London, Paris, Barcelona and Madrid.

6. Globus considers travel agents its 'lifeblood'
Travel agents drive 85 percent of Globus sales, Hoffee said, adding. "We'd be perfectly happy if it was 100 percent through agents. Travel agents are our lifeblood and our best partners, and we try to do everything we can to grow that."
Hoffee encouraged travel agents to enroll in Globus and Avalon Waterways specialist programs so they can start getting referrals via its website as well as opportunities to partner with Globus and Avalon on consumer nights and for their own travels.