Hard Rock Plans on Reopening 'Some' Properties Soon with Social Distancing
by Daniel McCarthy /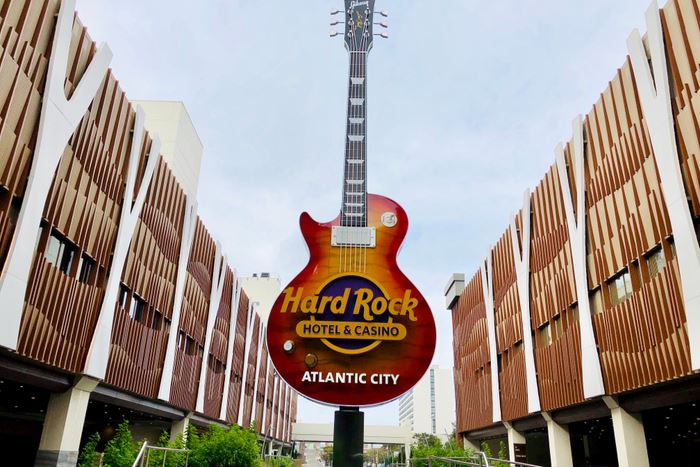 Hard Rock Hotels and Casinos, the hotel, casino, and restaurant giant, is "starting to see a little bit of daylight" in the fight against COVID-19 and its impact on the travel and hospitality world, according to CEO James F. Allen speaking on CNBC Wednesday morning.
Hard Rock is now looking "towards end of May and beginning of June" when it expects to begin "to see the opening up of some of our hotels," Allen said, while cautioning that not all of the Hard Rock properties are set for that kind of rebound.
Hard Rock, which has properties in 76 countries around the world, has been dealing with the COVID-19 pandemic since early January because of its presence in China.
When Vegas and other North American properties start reopening, some of the measures that Hard Rock took the last 30 days could be commonplace for the foreseeable future—that includes more social distancing in gaming rooms (one slot machine being on and one being off and a cap of three individuals at a gaming table) and the possibility of thermal imaging or body temperature checks for its guests.
Some of the Hard Rock restaurants, like its flagship Manhattan Times Square property, and its live music venues, might be "on hold for quite some time," and when its restaurants do come back they could do so at just 30% to 40% capacity initially.
"I think it's going to be [taking] gradual steps to make people feel safe," Allen said.
Hard Rock's Florida casinos are regional businesses, Allen said, which gives him hope that things will bounce back as travel closer-to-home is expected to come back first. Those Florida businesses include the world's first guitar-shaped hotel in Hollywood.
The Hard Rock Hotel and Casino Atlantic City, which opened in 2018, might suffer more than others, Allen said, as the virus would take some business away during the summer, which is traditionally Atlantic City's most profitable season. The property also attracts mostly New Jersey and New York residents, two states that have been the hardest hit from COVID-19.
Hard Rock has already reopened some of its China properties, with mixed results. Hard Rock Hotel Shenzhen has now been reopened for about four weeks and is at about 12% capacity, Allen said. That trend could continue in North America for Hard Rock, and other resort and hotel companies, as an initial "get-out-of-the-house" crowd start traveling once the stay-at-home-period is over, but ramping up real business and bringing a return to normalcy could take up to "at least a year."
Ultimately, Allen said, before any properties are open, Hard Rock will make sure that it's employees and staff are safe to return to work.
"This is something that's a real challenge and we think it's important to keep our staff as safe as possible as we slowly think about reopening," he said. Currently, all Hard Rock employees are guaranteed benefits through the end of May.