Here Are the Hottest Destinations for Summer Travel, According to the Experts
by Cheryl Rosen /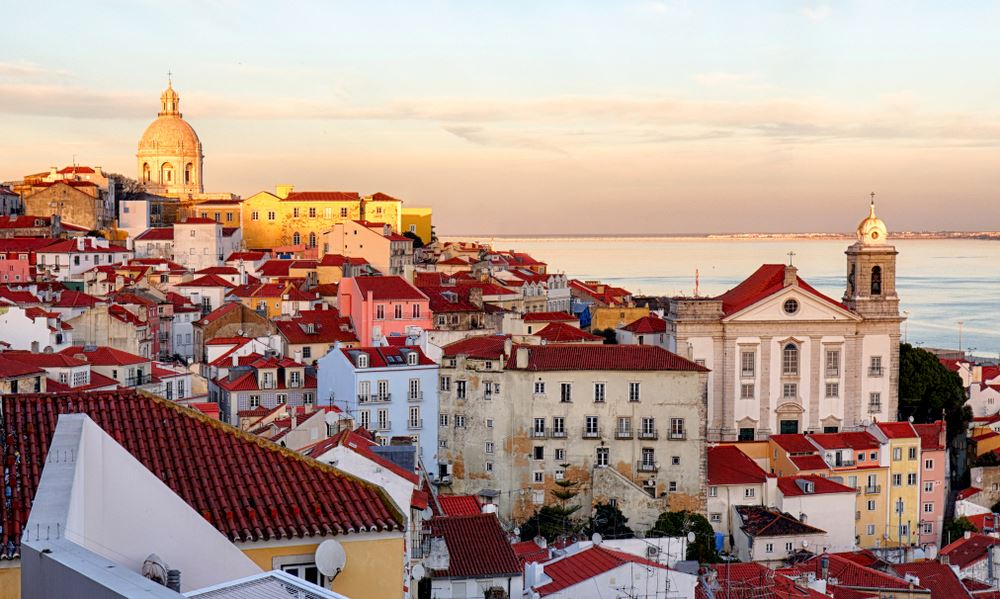 Orlando, Florida, is the No. 1 destination for U.S. travelers for the second summer in a row, says a new AAA survey; rounding out the Top 10 are London, Rome, Vancouver, Dublin, Paris, Seattle, Anchorage, Honolulu and Punta Cana.
But while Travel Market Report readers agreed that the 10 are as hot as the summer sunshine, they also offered up more unusual places, from Africa to Croatia, that you are likely to see on Instagram this summer.
Rising interest in Africa
The Dark Continent is coming into the light this year, and many travel advisors are seeing lots of interest in safari vacations. At Adventures with Toni Tours, for example, owner Toni Day is taking a group of 25 to Tanzania and Kenya for the Great Animal Migration, and adding on stops to see Zanzibar and the Gorilla Trek in Uganda. The trip sold out in less than a week she said, noting that "the new non-stop service from NY to Nairobi on Kenya Airways got a lot of press, which helped drive demand."
At Unique Romance Travel, Heather Bannon also is getting a lot of Africa requests; this summer, she went from booking one or two safaris to six. And Limor Decter, of Ovation Vacations, is seeing interest "especially in Namibia, Rwanda, Uganda and Egypt."

Africa's Great Migration. Photo: Shutterstock
"Europe is always our top destination for summer with a runner-up being national parks across North America," said Tracy Larson of Pique Travel Design. "But we also are seeing more Africa, because we targeted this destination intentionally. So, lots of people are doing safaris in East Africa and South Africa this summer. We also have been getting renewed interest in Egypt; with the prices being so reasonable, it's going to be a hot destination this year."
Europe off the beaten path
Europe is always a top destination for North American travelers, but this year "we are flooded with more Europe than usual! People are looking for more experiential rather than just sitting on a beach," said Corina Johnson of All Points Travel.
And many are following the Continent's paths less traveled. While "for the last few years, it's been Italy, Italy, Italy, this year, Portugal and Spain are the hot tickets," said European Travel International's Owner Ina Schweitzer. "I'm juggling 12 FITs AND a couple of tours. It's just crazy."
A number of travel advisors mentioned a growing interest in Croatia. "Italy is always popular as it's the most beloved country, but Portugal, Croatia and Norway are rising in popularity, as well as Slovenia and Malta," Decter said. "And Hawaii, Japan and Bali are also popular."
At Escape Masters Travel Dream Vacations, Alex McNees Greene also is seeing "lots of Croatia, along with Ireland and Spain. Many of my clients have been to mainland Europe and they hear great things about Croatia and its beauty." And Laurie Gluck is seeing "an uptick in trips to Croatia — both land and sea; and Italy and Greece are stronger this year than last. Europe is booming!"

Cobh Catherdral in Cork, Ireland. Photo: Shutterstock
At Lainey Melnick & Associates - Dream Vacations, customers are showing interest in Northern Europe, Ireland, the Baltics, Italy and Cuba. "People want achievement-oriented travel as much as experiential travel. They want to do things they haven't done before and take awesome pics to share on social media," Melnick said. "Instagram is inspiring a lot of travel and motivating people to use travel as a way to boost their quality of life."
George Andritsakis, of George The Travel Genius, is getting "quite a few requests" for Greece, Italy, and Spain — and even for the Eastern Mediterranean and the UAE/Qatar. "But the biggest shocker? Cyprus and Malta," he said.
While some said interest in Iceland seems to be flattening, Deborah Izenberg, at GeoLuxe Travel LLC, is seeing "Iceland, Iceland, Iceland!! Crazy!"
Largay Travel Inc. is selling a lot of Central Europe FITs, too. "It's been growing over the last couple of years, but is really big this year — especially Prague, but also Vienna and Budapest," said Betsy Bouche.
And "Egypt river cruises are smoking hot right now," said Onni Vosdoganes of Your Trip Expert. "Availability is scarce."
Alaska and Hawaii
And of course, many are staying closer to home. "Italy, France, Spain and Croatia are always popular for my clients," said Marienne Guberina of Design Travel Group — but this summer, she also is "doing quite a lot in Canada and Alaska."
"Alaska cruises are hot," agreed Scott Walters of Go Away Often Travel. "And Florida is perpetually hot."

Alaska's White Pass and Yukon Route Railroad. Photo: Shutterstock
The Hawaiian Islands are popular as well, "with new flights from Southwest that seem to have brought down the prices a bit," said Margie Lenau' of Wonderland Family Vacations LLC. "More families are creating memories and not delaying travel plans this summer. I think I am excited and so maybe that is helping my clients get excited about travel this summer."
Geoff Millar, at Ultimate All Inclusive Travel Inc., agreed: "Our Hawaii sales are through the roof. I think clients [who have been to Mexico and the Caribbean] have decided to spend a little more and travel to Hawaii."
It's always hot in Orlando and the Caribbean
Still, "the kids are out of school and the heat is not deterring vacations to Walt Disney World and Universal theme parks," said Lenau'. "There are lots of new rides and experiences this summer; Disney's Hollywood Studios turns 30 and premieres the opening of the new Star Wars: Galaxy's Edge, Epcot's new fireworks show, and the new NBA Experience in Disney Springs are just a few of the experiences attracting attention. At Universal Orlando Resorts in Islands of Adventure, Hagrid's Magical Creatures Motorbike Adventure is creating lots of excitement.

Orlando is a perennial summer vacation favorite. Photo: Disney
St. Lucia is trending for honeymoons, thanks to "a great marketing program now," Lenau' added; while Danielle Wann of Epic Escapes Travel Co. is finding "St. Maarten is back on the list! Clients are eager to see the growth and improvements."
Extended vacations everywhere
Even when vacationers are heading for traditional destinations, they are staying longer and going farther, the experts said. Diane DeWitt Frisch, for example, has booked "a family of 13 cruising to celebrate the grandparents' 60th wedding anniversary, and another visiting Rome and Sorrento, with all that goes along with that, PLUS taking a van to visit a whole gaggle of long-lost relatives and friends in the town where a great-great-great grandfather was born. And finally, I have a mom and dad taking their adult children with significant others to Ireland to see the big sites and the hometown of a great-great grandfather. Honestly, extended family vacations have so many details to take care of, that we travel agents can really shine there."
Even honeymooners are headed to more exotic places, said Jan Calahan of Cary Travel, who just booked a honeymoon to an over-the-water bungalow in the Maldives. "They are flying Emirates to Dubai and then another four hours, but she doesn't care; her family is paying for it and she wants to go big. And [tour operator] Classic Vacations only requires a $20 deposit."
Dillon Guyer also is seeing interest in the Maldives spike, with "impressive rates" from New York and Boston bringing the cost down by more than $10,000 "that truly sold the idea. I am booking Fiji, Maldives and Tahiti like crazy!" he said.
Suzanne Haire of All Travel Company also is "getting loads of Europe multi-city tours! I think people are trying to connect to their roots, and honestly, with air being so high to places like Jamaica lately, you can fly to Europe for equal or less!!! Granted, there aren't any all-inclusives, but Jamaica doesn't have castles and historical buildings and art and wine!!! So, it's a pretty fair trade-off."