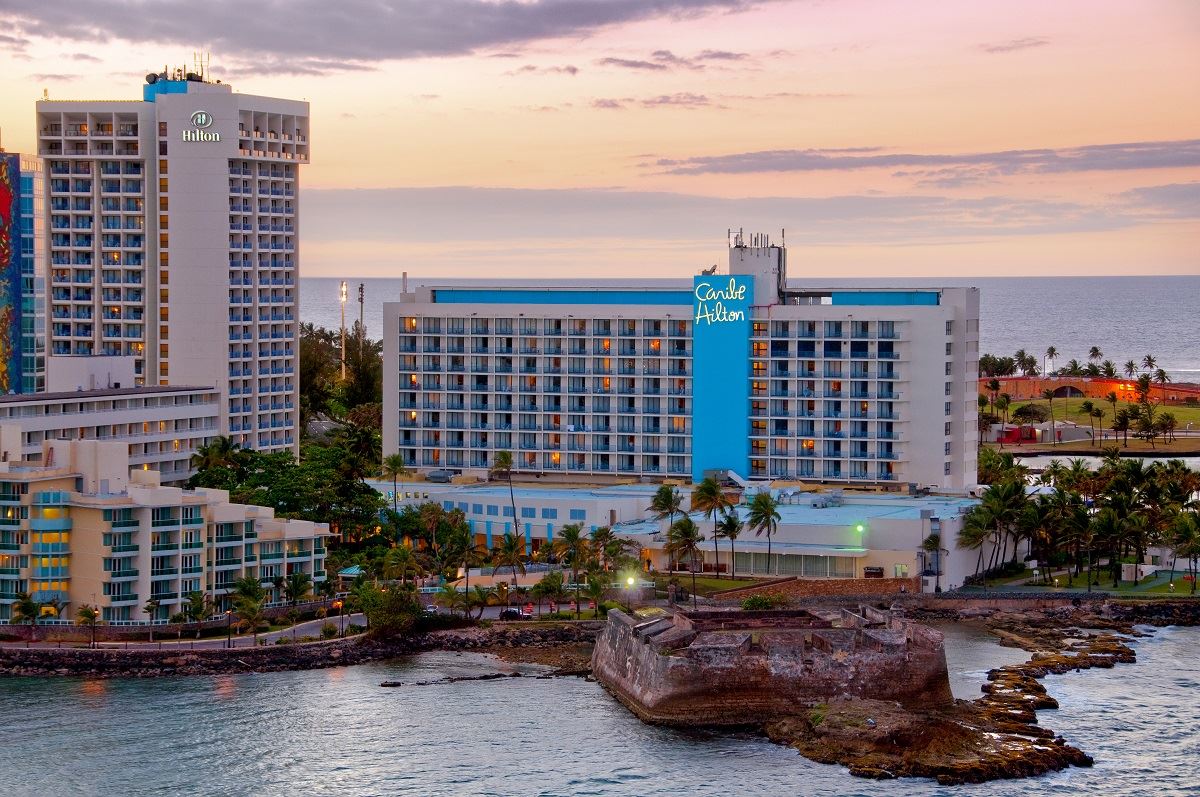 As Hilton approaches its 100th anniversary on May 31, the company is reflecting on how far it has come since Conrad Hilton opened the brand's first hotel, The Mobley, in Cisco, Texas, a century ago. Hilton now operates more than 5,600 hotels across the globe.
Hilton executives gathered Thursday at the Hilton 100th Anniversary and Beyond event to discuss the company's transformation from its humble beginnings to where it is going in the next 100 years.
"While things have changed wildly in over 100 years, the technology, the partners, the company itself, it all harkens back to this idea of if you know your customer so well, you can deliver what they need to be successful," said Mark Weinstein, senior vice president and global head of customer engagement, loyalty and partnerships.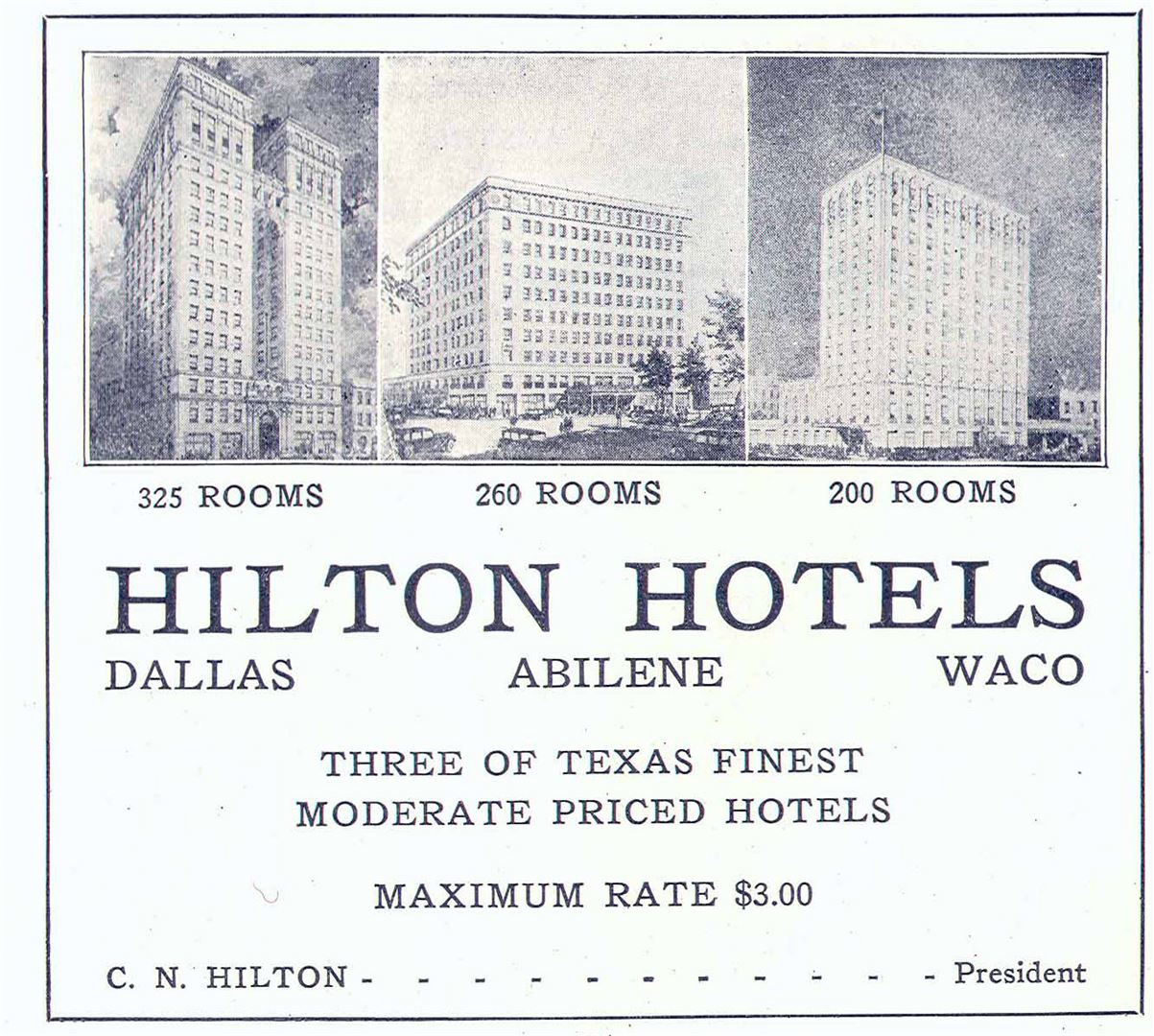 A Hilton Redbook ad from 1928 that showcased "Three of Texas' Finest Moderate Priced Hotels." Photo: Hilton.
Over the years, Hilton has introduced many things that are now considered staples in hospitality.
"Conrad's decision to focus on the business traveler, that would seem incidental at the time, but ended up being so game-changing," said Karla Starr, co-author of "The Hilton Effect." "It led to all these amazing innovations, such as room service and extra-soft bedding, or being able to buy things in the lobby."
These practical innovations are not to be overshadowed by the invention of the Pina Colada. A bartender at the Caribe Hilton in Puerto Rico (the first Hilton hotel outside of the continental U.S.) created the drink in 1954 that's now synonymous with a beachside vacation and the island's official drink.
These early innovations paved the way for Hilton to achieve notoriety on a grander scale, from being named the No. 1 company to work for in the U.S. by Fortune to introducing its 15th brand, Motto by Hilton.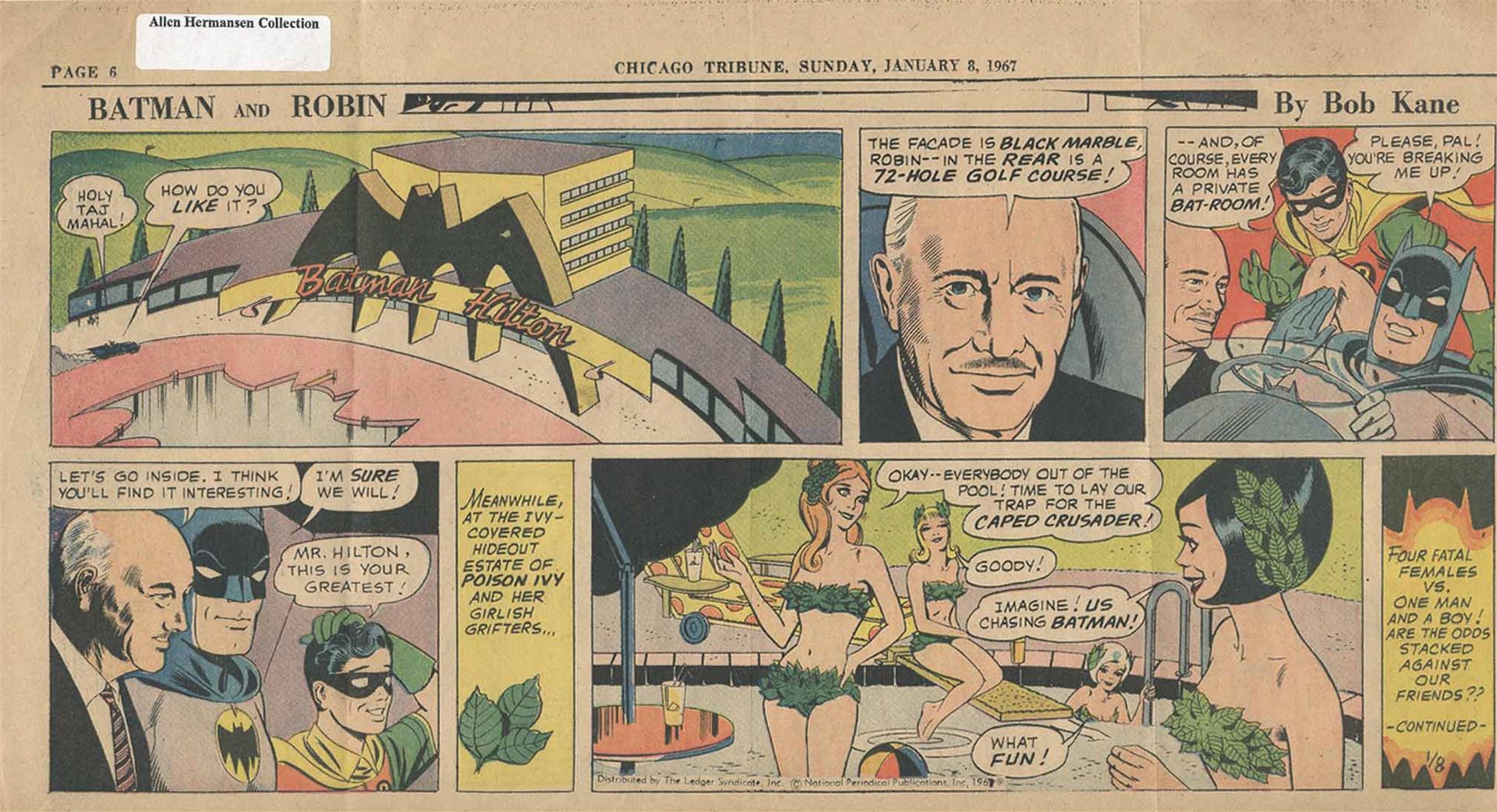 Conrad Hilton became the first hotelier to be featured in a syndicated comic strip when he appeared in Batman in 1967. Photo: Hilton.
Looking ahead with Motto and more
"Conrad's business personality was all about what's not in the market, how we can deliver it, and how can we redefine hospitality," said Tripp McLaughlin, global head of Motto by Hilton. "So, we're continuing to take the focus and move it forward with [this brand]."
The Motto micro-hotel brand will debut in London in 2020, followed by other urban destinations such as Boston, Washington D.C., and Dublin. "The micro-hotel might have smaller rooms, but it's focused on an activated lobby experience, giving owners the opportunity to bring in local restaurateurs and baristas," McLaughlin said.

A preview of Motto by Hilton. Photo: Hilton.
Beyond adding another brand to its portfolio, Hilton is also bullish on expanding its footprint outside of the U.S.
In the last two years, the company has opened an average of one hotel a day around the world, said Ian Carter, president of global development, architecture, design and construction. "There's an enormous runway of growth," primarily in Africa, China, and all-inclusives in the Caribbean and northern parts of South America.
China has moved beyond being upper-upscale and luxury, and "the real future is in midscale," Carter said, where the company's Hampton Inn brand already has 25,000 rooms in the pipeline.
Pushing forward with technology
Hilton will also push forward with its Connected Room technology, which allows guests to control aspects of their hotel room right from their smartphone, as well as a digital key and check-in. Hilton recently introduced a feature called "Explore the Neighborhood," which allows team members to make local recommendations to guests via the app.
Looking ahead, Noelle Eder, executive vice president, chief information and digital officer, expects the technology to evolve to creating more personalization. "We can remember, if guests permit us to, the temperature they like the room, what streaming content they want when they arrive, or if they prefer a beverage. We can remember those kinds of things and really personalize their stay."
Hilton also relaunched its Travel with Purpose initiative last year, with the target of cutting its carbon footprint in half by 2030, while doubling its social impact. Katie Fallon, global head of corporate affairs, said it's something that resonates with guests. In a survey done last year by Hilton, 86% of respondents said they look at a brand's environmental and social impact when making purchasing decisions.
Fallon said Hilton is well on its way to meeting those goals.

Hilton's new Connected Room technology features a digital key. Photo: Hilton.