Holland America Line's Amsterdam, Rotterdam, and More Leaving Fleet
by Daniel McCarthy /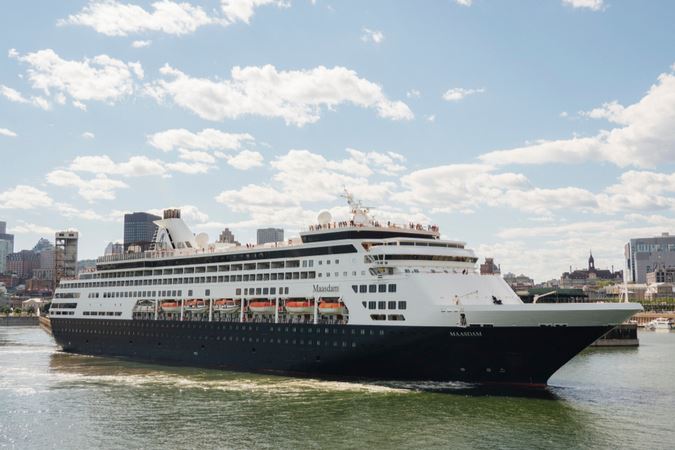 Holland America on Tuesday afternoon announced that four ships will be leaving the fleet by the end of the year after being sold to undisclosed buyers.
Amsterdam, Maasdam, Rotterdam, and Veendam will be transferred out of the Holland America fleet, with Maasdam and Veendam leaving in August and Amsterdam and Rotterdam leaving in the fall.
According to a statement from Fred. Olsen Cruise Lines, Amsterdam and Rotterdam will be moved to that company, who will rename the ships MS Bolette and MS Borealis. Fred. Olsen will retire two ships out of its fleet to make room for Amsterdam and Rotterdam, which will become the company's largest ships by far.
Maasdam and Veendam are reportedly being sold to an undisclosed buyers.
The line is adjusting scheduled itineraries on the ships for the rest of the year, with some sailings canceled and some picked up by other ships in the fleet.
All guests and travel advisors with clients on impacted sailings will be notified by Holland America if the sailing is being moved to another ship or canceled. The 2021 Grand World Voyage aboard Amsterdam, for instance, will be postponed until 2022 and will sail on Zaandam. The Grand Africa Voyage departing Oct. 10, 2021, aboard Rotterdam will sail aboard Zaandam on the same dates.
The news means that Holland America will be left with a fleet of 10 ships until Ryndam, its newest Pinnacle class ship, joins the fleet in May 2021.
"I recognize and appreciate the deep affection our guests have toward our company and the ships in our fleet," said Gus Antorcha, president of Holland America Line.
"While streamlined, our diverse fleet continues to offer exceptional options for cruisers looking for a mid-sized ship experience to destinations all around the world. I look forward to carrying on those beloved shipboard offerings while cultivating new ideas to bring to our guests."
Of the four ships leaving the fleet, Amsterdam was the newest, having been built in 2000, and also the largest. Maasdam was added in 1993, the fourth Holland America ship to sail under that name, while Veedam joined the fleet in 1996. Rotterdam came onboard in 1997.