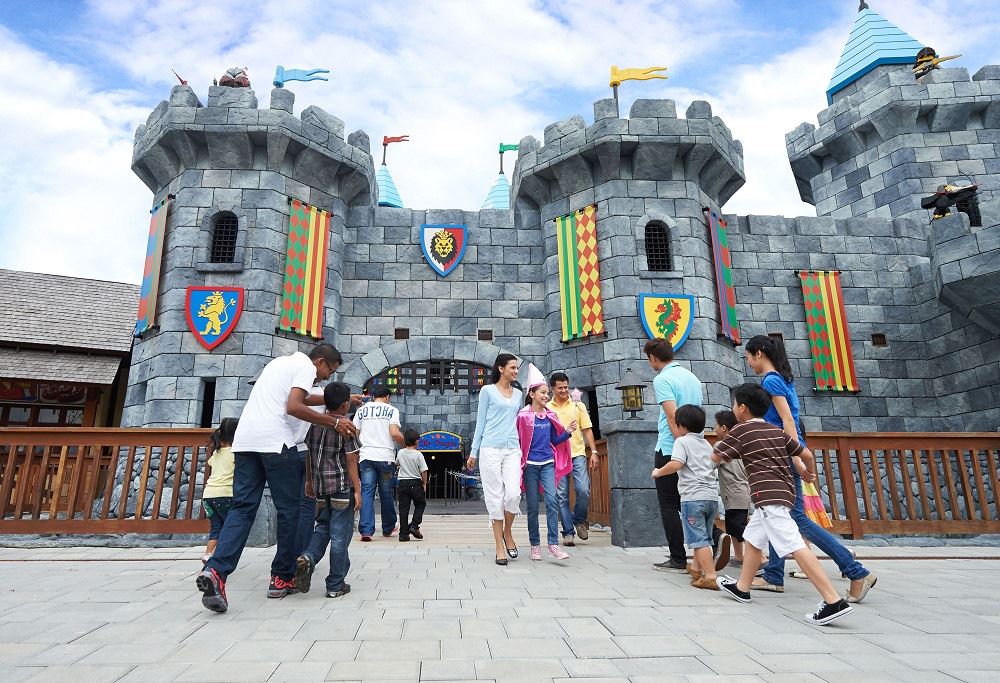 The Legoland New York Resort, the first major theme park in the northeast in decades, will officially open July 4, 2020.
The 150-acre theme park will also be the largest Legoland Park developed by Merlin Entertainment. It will be home more than 50 rides across seven themed lands, shows and attractions for families with children ages 2 through 12, as well as a 250-room Legoland Hotel.
The resort is being built in Goshen, in the Hudson Valley area, about 60 miles northwest of New York City.
"Ride components, such as the track for our Dragon coaster, are arriving in Goshen to be installed. Our LEGO models – more than 15,000 of them – are being shipped to our site from Merlin Magic Making workshops all over the world," said LEGOLAND New York Senior Divisional Director John Ussher.
The resort will be open seasonally, from late spring to early fall, though some educational areas will be open year-round. Beginning in 2021, the Legoland Hotel will also be open year-round.
Legoland New York has three tiers of annual passes and single-day tickets that are now available to purchase. A single-day admission to Legoland New York will run $71.99 for adults online (13 years old and up), and $79.99 at the gate. For kids ages 3-12, tickets will cost $62.99 online and $69.99 at the gate.
There are three tiers for annual passes, ranging in price from $119.99 to $209.99. The annual passes are valid for 12 months from the first visit to Legoland New York.