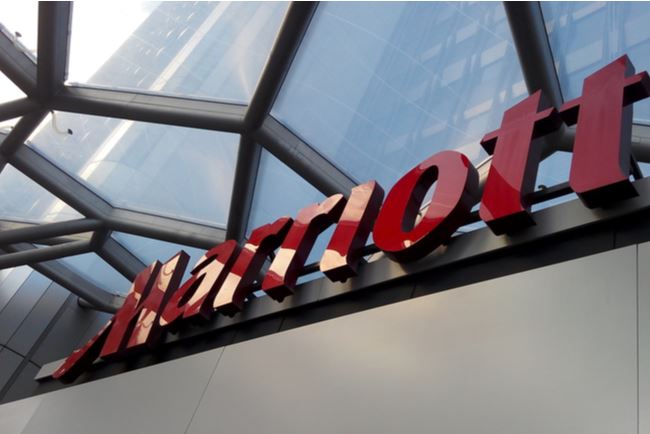 Marriott International reported its third-quarter 2020 results on Monday and while its financial picture was impacted by the COVID-19 global pandemic and efforts to contain it, the hotel chain, which owns the JW Marriott and Ritz-Carlton brands, reported a surprise third-quarter profit, helped by cost cuts and a near doubling of occupancy rates in its North American hotels.
"We know the road to recovery is going to take some time; however, we have been very pleased with the progress we are making…" said Arne Sorenson, president and CEO of Marriott International, during the company's third-quarter earnings call. "While COVID-19 is still significantly impacting our business, our results for the third quarter showed continued improvement in demand trends around the world."
Worldwide revenue per available room (RevPAR) declined 66% in the quarter, a nearly 19 percentage point improvement from the decline in the second quarter.
Greater China continues to lead the recovery, with third-quarter occupancy of 61% and RevPAR recovering to down 25%, a 35 percentage point improvement compared to the decline in the second quarter.
The improvement in demand in Europe, the Middle East and Africa and the Caribbean and Latin America, has also been slower than in North America and China. Globally, 94% of the company's hotels are now open.
"Our worldwide occupancy levels improved each month during the quarter and continued to close the gap to last years. We saw a steady climb in demand through August and then the rate of improvement began to plateau towards the end of the quarter in most regions; however, we are pleased with the overall progress we have made since the trough in April."
Occupancy rates in North America, its biggest market, rose to 37% in the third quarter ended Sept. 30, from 19.6% in the second quarter, primarily driven by leisure, drive-to demand, particularly for extended stay and resort hotels and for properties in secondary and tertiary markets. Business and group bookings still remain significantly lower versus last year, according to Sorenson, and group business for next year is down about 30%.
"Folks are still optimistic about holding their meetings, that COVID-19 will allow them to hold their meetings as you get further into 2021," Sorenson said. "I think we are optimistic, as are many, that we can have a vaccine or two, maybe, approved by the end of this calendar year, and could see it start to get broadly distributed by sometime in the first half, maybe it's the latter part of the first half, but sometime in the first half of 2021. As that takes hold, we're optimistic that group business will come back."
While business travel is down, Sorenson noted the relative strength of Homes and Villas over the summer. The company will remain focused on warm weather, ski country, resort destinations, he said, adding "I am quite convinced that that will continue to grow substantially and it will be a nice complementary feature to the traditional hotel business for us."
"Although the timing of a full recovery remains unpredictable, we are pleased with the significant progress we have made in restructuring and repositioning the company to successfully manage through these challenging times. Financially, we have strengthened our liquidity position, realigned our cost structure and minimized our cash burn," Sorenson said.
"We still have a long road ahead, but this crisis will come to an end, and I believe travel will rebound quickly… the fact of the matter is, people love to travel, they love to travel both for themselves personally and they love to travel for work."