Norwegian Cruise Line Holdings Cancels Cruises through May
by Daniel McCarthy /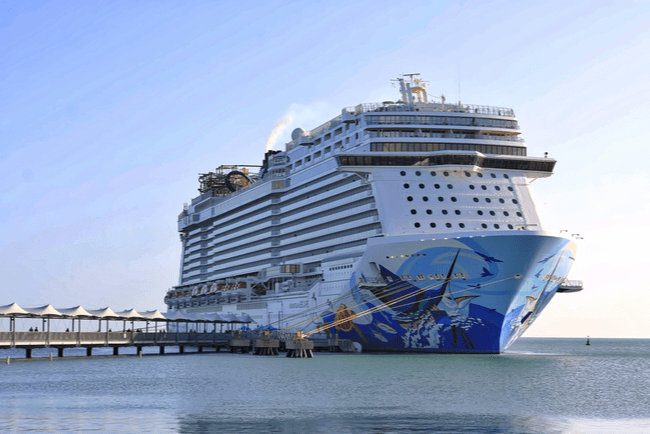 As the cruise industry in the United States continues to await guidance from the Centers for Disease Control and Prevention (CDC), another company has pushed back its potential restart.
On Tuesday morning, Norwegian Cruise Line Holdings (NCLH), which includes NCL, Oceania, and Regent Seven Seas, announced that it was cancelling all sailings through May 31, 2021.
"The Company will continue to work in tandem with global government and public health authorities and its Healthy Sail Panel expert advisors to take all necessary measures to protect its guests, crew, and the communities visited," NCLH said in its announcement on Tuesday.
"Guests who are currently booked on cancelled voyages on Norwegian Cruise Line, Oceania Cruises, or Regent Seven Seas Cruises are asked to contract their travel advisor or the cruise line for more information," it added.
The cancellations include all operations from the three brands, even outside of North America.
The news comes as the North American cruise industry continues to deal with the potential death blow of the entire 2021 Alaska cruise season, which remains very much in jeopardy after Transport Canada announced that it was moving to extend the country's cruise ship ban, scheduled to end later this month, more than a year to Feb. 28, 2022.
The news also comes as another European-based cruise lines sets its sites on a restart date— AIDA Cruises, the German-based cruise line owned by Carnival Corp., announced on Tuesday that it will restart European sailings next month.
AIDA will kick off its 2021 season with AIDAperla sailing around the Canary Islands, one of the more popular "fly and cruise" itineraries for AIDA's German travelers, on March 21, just as the German federal government's most recent lockdown is expected to end on March 7.
AIDA will sail with a set of health and safety protocols that it has built to keep guests safe. The new rules include social distancing onboard (AIDA is asking guests to keep a minimum of 1.5 meters from other people), face mask requirements in all public spaces, mandatory pre-cruise COVID-19 testing, increased cleaning and disinfection, and more changes to the everyday cruise experience, including how food is served onboard and more.