On Location: Puerto Escondido, Mexico, Comes Into Its Own
by Cheryl Rosen /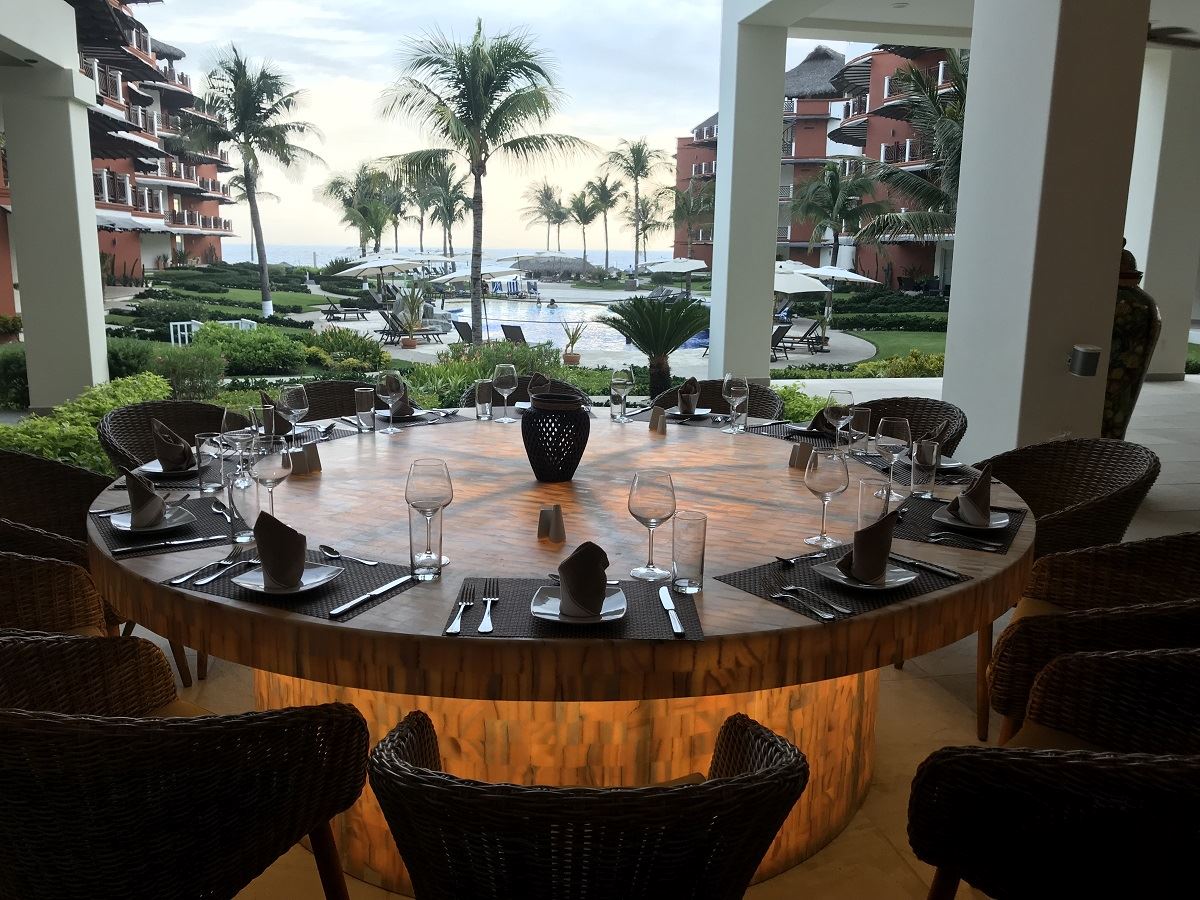 When Canadian Olympic skier, Cary Mullen, went looking for the perfect destination for his new warm-weather resort, he had a list of 33 criteria. After years in the snow, he wanted somewhere that's warm all year, with miles of unspoiled beach and an ocean warm enough to swim in all winter. He wanted it to be near an authentic fishing village, where real people lead real lives, somewhere not yet discovered by most tourists.
He chose Puerto Escondido in Oaxaca, Mexico.
It seems like a good choice. Oaxaca has found its market this year. National Geographic voted it "the place to visit next year" in Mexico, the only Mexican state on the magazine's Best Trips 2018 list — citing its 17th century architecture, gardens, and "music, folklore, art, culture, gastronomy and identity." Travel and Leisure also named Oaxaca City the sixth best city in the world for its "thriving culinary scene and cultural depth." And, "Oaxaca is one of the safest states in Mexico," said USA Today in July.
Discovering Vivo Resorts
The Canadians have already discovered Vivo Resorts Mexico, in Puerto Escondido. And, so have the surfers, who were the first tourists there, drawn by the towering waves that make it among the top Big Wave surfing destinations in the world. But, just a handful of Americans were checked in during an August press trip there, a state of affairs that Vivo hopes to change in the coming months.
The resort is a mix of rentals, condos and villa homes, with an emphasis on health and relaxation. We were covered in chocolate and hibiscus for massages in the outdoor spa; went to yoga classes and did tai chi on the beach; and floated in the infinity pool to the sound of the pounding surf.
In the evening, we set loose a couple dozen endangered baby sea turtles and watched them take their first steps and swim off into the deep, an activity supported by the Vivo Foundation's Palmarito Sea Turtle Camp. The program has saved more than 300,000 turtles, and encourages guests "to be mindful towards the natural world, while connecting with the local community."
Beyond the resort
Outside of Vivo, Puerto Escondido (which literally means the "Hidden Port," where legend says a young girl once escaped from pirates, who searched and searched but could not find her) offers beach, beach and more beautiful beach. There's a beach for big waves, a beach for small waves, and even a phosphorescent lagoon.
In the evenings, even in the off season, there's a strip of restaurants on the beach and an open-air shopping street that stays open until midnight.
Perhaps the biggest drawback to the destination is that there are no direct, international flights; travelers must connect through Mexico City or Oaxaca. If you love the ocean, though, it's worth the trip.
Zicatela Beach's famous "Mexican Pipeline" boasts waves that soar up to 50 feet. It hosts an annual surfing competition every November; during our visit, a memorial surfing competition in honor of native son Oscar Moncada (one of three surfers killed in a car accident last year), drew surfers from around the world. Among the six local beaches, Playa Carrizalillo and Playa Marinero offer calmer waves where beginners can learn the sport or swim in the sea.
Beyond the sea, the town is one of the most important tourist attractions in Oaxaca, hosting travelers, surfers, fishermen and authentic Mexican families year-round. There are reefs for diving or snorkeling; and a mangrove lagoon where you can kayak, boat, birdwatch or swim in phosphorescent waters that glow at night.
But, it's the waves that are the stars here, even for those who just sit on the beach and watch.
"I love this place because it has everything," says surfer Alex Krotkov, who arrived from Kiev years ago and never left. "We get the third-largest waves in the world here, behind Portugal and Polynesia; this time of year, they are about 50 feet high. And, even if you don't surf, there's a lot of nightlife; you can learn to dance salsa or go to the hippie area where there are lots of yoga schools."
At Vivo, meanwhile, Val Boyce, from Toronto, was visiting for the third time, with her husband and grown sons and their girlfriends. "The water here is 85 degrees all year-round, and we love the authenticity of Puerto Escondido, the beach, the conveniences," she said. And, while she does not surf, she loves to watch — and it's "a big draw for the boys," who might not otherwise want to vacation with their parents.