Paul Gauguin Cruises Issues Policy Change for Coronavirus
by Daine Taylor /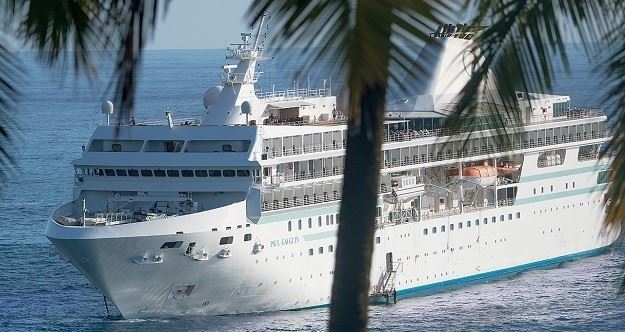 Paul Gauguin Cruises has issued a travel advisory for its customers regarding the Coronavirus.
The luxury small-ship cruise operator, which primarily caters to Tahiti, French Polynesia, and the South Pacific, announced that it would be conducting mandatory screenings for each and every guest and crew member prior to boarding the m/s Paul Gauguin, to thoroughly check their temperature and passports.
"The health and safety of guests and crew is our number one priority and we are taking all necessary measures to ensure the health and well-being of our guests and staff," the cruise line said in the travel advisory. "Our Safety & Security experts are monitoring the COVID-19 situation very closely and are in constant contact with the relevant international authorities to preserve the health of our passengers and crew members."
The company is issuing a formal ban on passengers who traveled through China, Taiwan, Macao, Hong Kong, South Korea, Iran or Italy (even a transit airport) 30 days prior to embarkation, those who have a temperature above 100.4 °F (38°C), or those who are considered at risk by the medical team of the company according to the protocol relating to information provided in the compulsory health questionnaire, associated symptoms, last frequented geographic area, etc.
Additionally, Paul Gauguin Cruises is also amending its final payment policy for June and July 2020 voyages aboard the m/s Paul Gauguin. Final payment will now be due 60 days prior to the sailing date for all June and July 2020 voyages.
"These reinforced guidelines go far beyond the cruise industry's current procedures. Since the start of the epidemic, PONANT/Paul Gauguin Cruises has taken exceptional precautionary measures made possible thanks to the small size of the ships and extensive quality medical facilities aboard: equipment to do clinical analyses, a laboratory for biological and blood analyses, X-rays, etc.," the company said in a statement.