Pop-Up Taco Bell Hotel Sells Out in Two Minutes
by Kailey Cotter /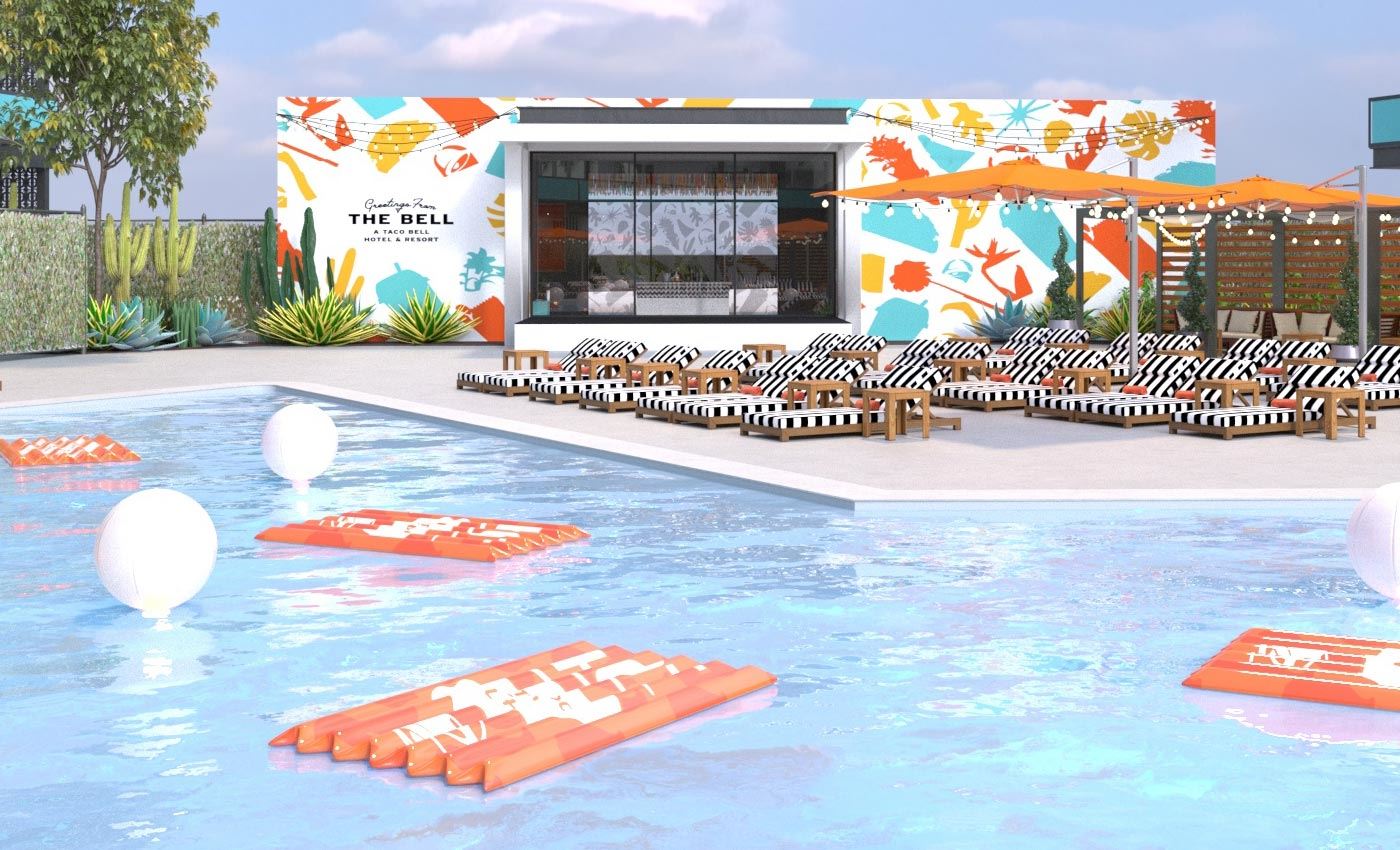 "The Bell: A Taco Bell Hotel and Resort" a new Palm Springs, California hotel created by Taco Bell, will open for an extended weekend in August and while reservations were available beginning on June 27, room availability didn't last for long—the 70 room resort sold out within two minutes.
The project, which is a takeover of the V Palm Springs Hotel at 333 E. Palm Canyon Drive in Palm Springs, Calif., was announced in May. Pricing started at $169 per night and was available for only guest 18 and older.
The lucky few who snagged a room can look forward to a plethora of taco-themed fun. The rooms accommodate two to four people and are decorated colorfully to align with the fun branding associated with Taco Bell. Rooms also come stocked with a mini-fridge full of classic Taco Bell eats.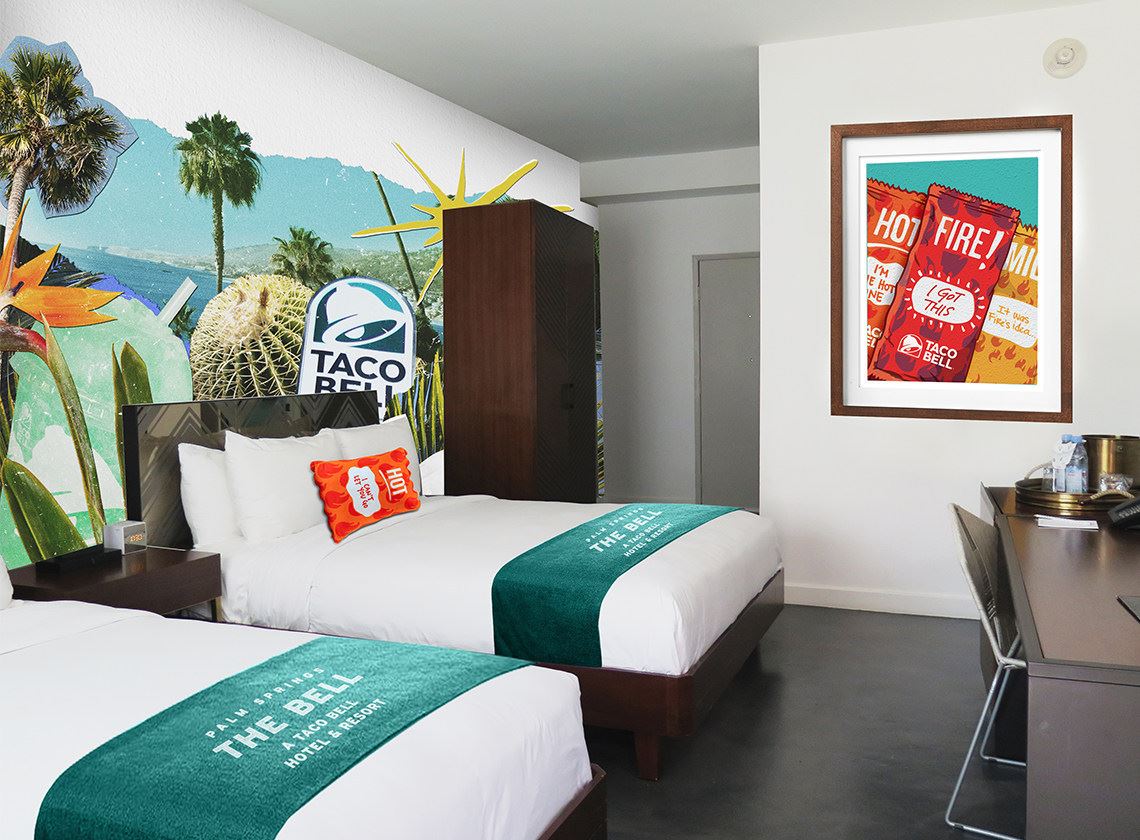 The guest rooms at Taco Bell's first pop-up hotel. Photo: Taco Bell.
The resort is jam-packed with activities to keep all guests entertained.
For those wishing to relax, there is a salon offering taco-themed nail services. Catch some southern California rays at the pool stocked with Taco Bell packet floats. Or maybe you came to indulge in all your favorite Taco Bell eats, which is reason enough. From Taco Bell room service to the Baja bar, everyone is sure to be pleased.
Though the rooms may be all booked up, it's worth signing up for the The Bell's email list to receive updates regarding a possible a future location.