Royal Caribbean Cruises Ltd. Is Now Royal Caribbean Group
by Daniel McCarthy /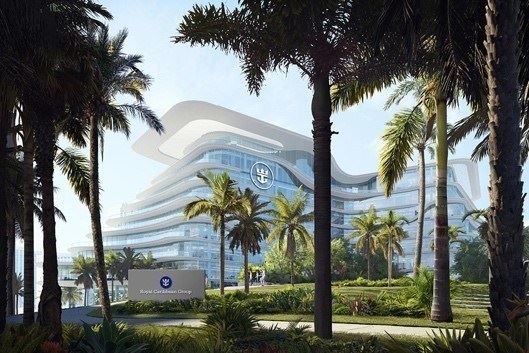 Cruise company Royal Caribbean Cruises Ltd. is changing its corporate identity.
The group, which includes Royal Caribbean International, Celebrity Cruises, Silversea, Azamara, TUI Cruises, and Hapag-Lloyd Cruises, will now be known as Royal Caribbean Group, the first update that the company has made in over two decades.
"The name is simpler, fresher, and more modern," chairman and CEO Richard Fain said in a statement announcing the news.
"It's also more descriptive—Royal Caribbean Group sounds like a parent company name, reflective of our growth and evolution since we last updated our identity more than 20 years ago."

The new logo.
The name change includes a new logo, too, with a sharpened and more symmetrical crown and anchor inside a circle.
The group's North American operations are still on hold through at least September. It also recently announced that it is moving away from the traditional muster safety drill to a new drill it is coining "Muster 2.0." The new drill will no longer see guests gather with the rest of the onboard cruisers on the first day of their sailing to go over the muster process.