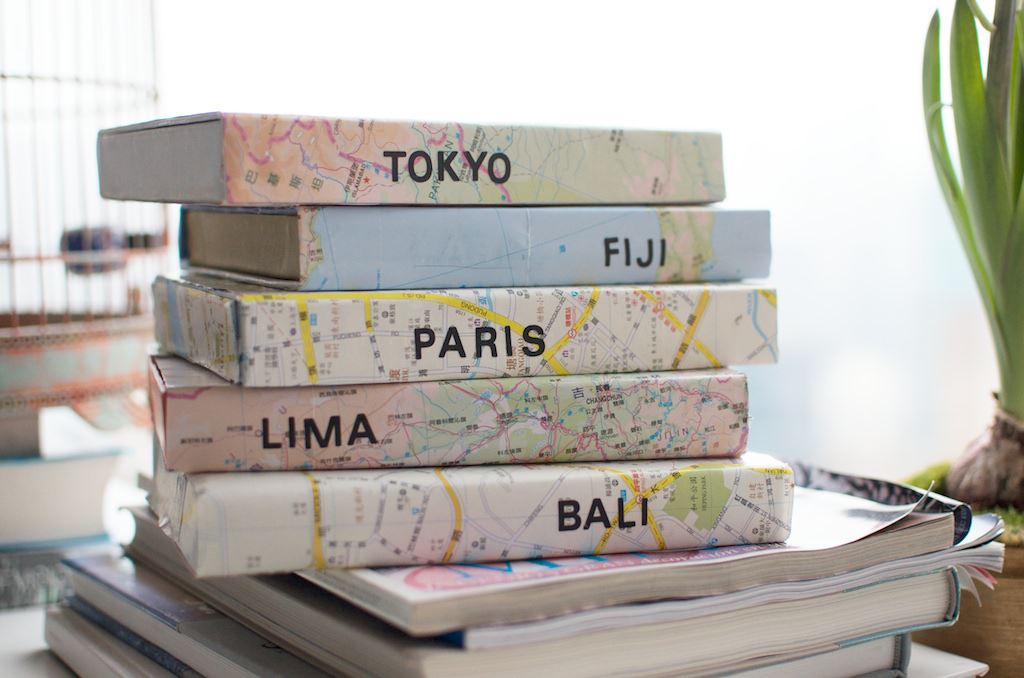 Any world traveler knows that sometimes you start down one path and end up on another. We started out to just list a few bullet points—but when we asked travel professionals to share their insights, we ended up with so many great comments from so many smart people that we are going down that path too. So follow the short version for six quick steps, or opt for the path less traveled by that follows to get the inside scoop.
1. You can be your own boss.
2. You have complete location freedom. Work from an office, from your home while the kids are at school—or from a resort across the world.
3. You can see the world. And there is nothing like it in your backyard. Travel agents get discounts, upgrades, perks and free trips.
4. It's interesting and fun—and it helps people. They don't call it the hospitality business for nothing. Your job is to make people happy, and work doesn't get any better than that.
5. There are lots of free training programs to help you get started. Most agencies, consortia, host agencies, travel associations like ASTA and CLIA, and industry suppliers offer free training. And who doesn't want to be an expert on hotels and cruise ships?
6. The industry is back. The number of travel agents is on the rise, and so are their salaries. It's not unheard of to make $60 or $80 or even $100K, and corporate agents earn an average salary and benefits package of more than $118,000.
So that's the short version. Here's the fuller picture, in the words of travel professionals themselves. Thanks to all who answered my call or posted their thoughts on Facebook and LinkedIn to help!
Brianna Marie, Milk + Honey Travels, San Diego
"For me, considering a career as a travel professional was simply about lining up something I am passionate about with my own skill set. I know my fair share about travel, but I am also really good at researching, organizing, and understanding people. And I am good at creating experiences. I look at this career as a way to pave my own way. There is not one way to be a travel professional, and that is the beauty of it. We can look at this industry with fresh eyes, the ability to understand and capitalize on creating our own space in the digital world in which we live, and bringing that expertise to others in new and creative ways. But maybe most importantly, I am interested in being a successful entrepreneur, and I've chosen travel as the avenue in which to do it. I think the younger generation sees so much benefit and value in being an entrepreneur and designing your own life while being your own boss. There are many ways to do that and make that happen—and travel is one amazing way. But for me the entrepreneur aspect comes first. I also really love the location freedom that a career in travel can provide quite nicely."
Mina Shafie, supervisor, Cassis Travel Inc.
"I agree with Brianna Marie in reference to the entrepreneurial side of the business. But I also believe that our industry coincides with many other facets, such as Entertainment, Corporate, Fashion, etc. Millennials like myself who have multiple passions can find this industry very intriguing, as it allows you to work multiple angles, from corporate fashion travel to booking tours to production for entertainment. There is also so much opportunity available for those that do not necessarily have the entrepreneurial drive but want to work for niche markets, and there's a wide variety of agency types. If you are looking for a more corporate environment, there are large agencies that embody a corporate workforce with upward mobility. You also have your more boutique agencies that are smaller in size but offer you the remote work atmosphere, travel opportunities, etc., to fit your needs. In short, it is not a one-size-fits-all industry. You can be selective and at this moment in time really create your own identity due to the technological advances and demands of the coming generations.?
Celeste Augur-Munshi, founder and owner, Unpack Once Travel
"Being a travel professional was not one of the much thought-about or discussed options when I was in high school and college. But if young people get into the industry early in their careers, it's a fabulous opportunity to grow and mature in an industry with infinite possibilities. With hard work, they can craft their own niche as an entrepreneur. What a fabulous, flexible lifestyle for young people!"
Danielle Hawkins, international travel consultant, Flight Centre Canada
"I became one because I wandered the world living abroad for over eight years. It's one of the great ways to share the world you know with people who want to experience it. Then the perks you get from working in this industry allow you to keep wandering, and everything comes full circle."
Gail Hummel, Burkhalter Travel, Madison, WI
"It's an ever-growing industry where the sky is the limit if you target the right niche markets. I'm not a young person, but this second career of mine is fantastic. Four years in, I enjoy every day!"
Scott Asplund, CEO, Plenty of Fun Travel
"I have 85 part-time agents in my company and young people can do very well selling travel. By the time they are old they'll have thousands of clients and a very nice life!"
Trish Urbaniak DeDamos, owner, Just 4U Travel, Wichita KS
"I do it because I love to help people. I feel I help them with something they always wanted to see or do and have no clue how to get there."
Heather Christopher, owner, Heather Christopher Travel Consulting LLC
"It gets you into the travel industry—and the industry has so many facets. If being an agent doesn't quite fit, there's another avenue. Travel is the industry you never have to leave."
Leonardo Daniel Ruiz Mann, group sales manager, Lomas Travel
"Because we are a new generation to keep serving people with passion and dedication. As a travel agent my commitment is to make dreams come true and make my customers stay forever. Being a young agent is a big opportunity to show others the beautiful places in the world with confidence, and to have stories to tell for a long, long time."
Katie Diekhaus, independent vacation specialist, Cruises Inc., Huntersville, NC
"Being a travel agent gives us the opportunity to travel and see the world. There is no better time to do that than while you're young. One of my favorite things about being a travel agent is that I get to live vicariously through my clients in hearing about their adventures all over the world! And being a home-based agent has allowed me to have a flexible schedule and to work from home. As a new mom, working from home has been crucial in allowing me to spend more time with my daughter. Lastly, being a travel agent is not what it used to be; all you need is an Internet connection and a personal drive to meet your own goals. In over two years, I have only met a handful of clients in person. I conduct the majority of my business via phone, email, or social media. By no means am I saying that it's always easy, but the fact that our world is so easily connected and always 'on' sure helps!"
Liz Dominguez, franchise owner and vacation specialist, Dream Vacations, Jacksonville, FL
"Being your own boss in terms of trying new opportunities and marketing tactics for your own business is very rewarding. The fact that you can make your own decisions, mistakes, and successes is very rewarding compared to having things dictated by a corporate hierarchy. You can also plan your own schedule to maximize each day. Maybe you find your strength is working with corporate entities. Maybe it's destination weddings. Or maybe even working with disabled individuals and helping them realize the freedoms available to them for travel. There are so many avenues of specialization to discover and explore within the field that it gives you multiple opportunities to discover and develop your strengths and talents. But we all help create positive memories for our clients. Compared to assisting people after they've been through tremendous stress and loss, I'll take creating happy memories any day!"
Lisa Chambers Fletcher, mentor, Gifted Travel Network's TravelMBA program
"As the mentor for a new-agent training program, I work with a big mix of beginners in the industry, of all ages. I must say I am so totally blown away by the innovative thinking and technologically-savvy marketing plans that the younger Millennial agents are bringing to the table. Who better to understand the Millennial market than one of their own? I feel very optimistic about the future of our industry and can't wait to see how all of these amazing young minds will thrive and succeed. It's not your grandma's industry anymore...and if we try to keep it that way, we are really missing the boat. Young agents ROCK!"
Liza Brasgalla
"If you are passionate about travel, it's an amazing way to see the world!"
Terry Jones, senior corporate travel consultant, BCD Travel
"I grew up traveling the world due to my father's job. I went to school and got a job in advertising and marketing but I found no joy in my career. When I had the opportunity to work for an airline, and then became a travel agent, I found a job I loved. What other job really can boast that it's about making dreams come true? Think about it: brides-to-be come to us to plan their dream honeymoons, couples come to plan a trip of a lifetime. Most people tell us, "I have dreamed of this forever!" I have been a travel agent now for 25+ years and I never get tired of helping others make their dreams come true! It's the best job ever....Wands not required."
Laurelee Graham, owner, Graham Enterprises travel marketing
"After 25 years on the supplier side, it scares me that anyone would book online for anything international without a travel agent. Scams are everywhere! A travel agent can vet the companies to be sure they are legit, and most of the agents I work with have spent 20-40(!) years becoming expert travel concierges. Would you defend yourself in court? Why not use a travel professional?"
Beth Pearlman Brownstein, travel specialist, Peace, Love & Travel, Grayslake, IL
"I didn't get married until I was 44 and had an amazing career in corporate HR as head of employee relations. As a scuba diver I would travel around the world on my vacations (not always to dive). But five years ago I went on a trip with my husband that changed my life. I went to work that Monday morning and gave my two weeks' notice; I could no longer do the M-F/8-5 thing. My passion had always been travel, so I went from making $80k a year to zero!! I no longer wanted people crying and complaining in my office, I wanted people to be laughing and enjoying themselves. Every day I look forward to meeting new people and helping turn their travel dreams into reality."
Jessica Ball Lapido, Trips to Cherish
"Young people should become travel consultants because you spend your time putting puzzles (itineraries) together. You meet all kinds of people, get interesting questions, and can work in jammy pants if you want to!"
Mitch Toren, chief vacation engineer, TripGuy Travel LLC
"Being a travel advisor is a sales position. Someone could elect to sell insurance, cemetery plots, cars, homes, or groceries. But who doesn't want to talk about the most exciting thing in many people's lives—their travel and vacations?"
Joseph Goodman, owner-operator, International Tours and Cruises
"Travel Agents sell dreams. Everyone dreams about going and doing something; a travel agent can make it happen. It is also very rewarding when customers come home and thank you and tell you how great it was."
Beverly Falley, owner, Island Dreams Travel
"Being a travel consultant is so much more than a sales position. It is a career that you must be passionate about and always, always learning. It's not just selling a product. It is maintaining relationships with suppliers and clients, listening and getting to know those in both sectors, and being creative in order to provide travelers with amazing experiences. Our value is not being salespeople, but maintaining a vast amount of knowledge of destinations, accommodations, and tour operators, and always providing our clients with the best possible vacation their hard-earned money can buy!"
Sheila Michels, owner, Hometown Travel, Minneapolis, MN
"There is never a dull moment. Great agents think outside the box, and are self-driven and able to adapt to any emergency and/or change, as this career is always changing, with new rules, a new crisis, new resorts, new destinations. It's challenging and exhausting—and I wouldn't change a thing! (Well that's a lie, higher commissions would be nice...). Just when you start your day, thinking you have it all figured out and planned with your perfect "to do list," there is a wrench thrown your way, altering your daily course!"
Joel Scholtz, cruise & travel specialist, Cruise Planners/American Express Travel, and owner, Paradise Destination Weddings, Medford, NJ
"I believe this is the best business in the world to be in, but it is not as easy as some people think. To be successful you need to put a lot of time and energy into it and you have to enjoy continued learning. I sometimes work all hours and seven days a week but I don't consider it "working" because I love what I do. I love making people happy and planning amazing vacations for them. If I'm not booking trips or doing paperwork, you'll find me working on my next Travel Certification. I do travel quite a bit, probably average once a month, to research cruise ships or to visit all-inclusive resorts or new destinations. I believe the travel business is a great business to be in and there is great potential for growth, you just have to be willing to go the extra mile for your clients."
Michael Price, owner, Lighthouse Travel
"I have worked from home in this business part-time for over 30 years. I loved traveling and this was the way to do it. I retired 13 years ago and with my wife went full time. We make way more money now—but I see young people having a great competitive advantage over us. Marketing and social media are so important now, and youth understand and use it. Our granddaughters work with us now and what they do without trying wows me. A young person that wants to learn the product can make way more than I did at their age—plus they will get to see the world, which I didn't until my late 40s."