TSA Reports Highest Level of Airline Traffic Since March
by Daine Taylor /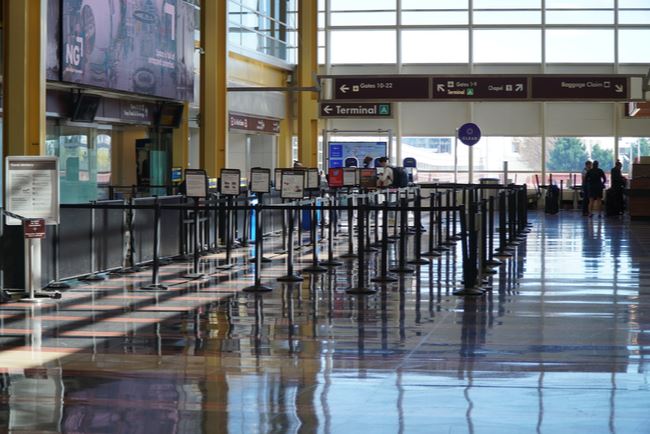 The Transportation Security Administration (TSA) on Sunday reported that passenger traffic at airport security checkpoints nationwide had reached their highest level since March 17 when COVID-19 began shutting down travel worldwide.
The TSA said it screened 831,789 passengers on Sunday, a significant decrease from the same time last year, when the TSA reported 2.6 million passengers, but despite the gap between 2020 and 2019 (passenger traffic is at about 27% of what it was last year), the 831,789 passenger number is a significant improvement over the numbers from April and March.
During that time, there was a two-week period where the TSA reported a record low number for traveler numbers every day for two weeks, including some days where passenger numbers were close to 100,000.
Passenger numbers have increased gradually since that low, with the TSA reporting 747,422 passengers on Sunday, July 19; 751,205 passengers a week later on Sunday, July 26; and 799,861 passengers on Sunday Aug. 2, before the high this past Sunday.
The boost comes less than a week after the U.S. State Department lifted its Global Travel Advisory in favor of its previous system of country-specific alerts. While this is good news for U.S. travelers looking to go abroad, travelers will still have to consider rules and regulations governing destinations. While some countries are welcoming Americans, some are still requiring a quarantine and others are outright rejecting U.S. travelers.
The European Union, for instance, extended its travel ban on Americans on Aug. 3 as part of its biweekly travel update (the E.U. will reconsider U.S. citizens, and others, every two weeks). Jamaica, on the other hand, has been successfully managing a reopening of tourism that includes U.S. citizens.
The TSA will also be continuing to promote its "Stay Healthy Stay Secure" campaign, which is designed to advise travelers of airport checkpoint changes meant to contain the spread of COVID-19.
"As long as this virus remains a threat, TSA will continue to implement the measures necessary for containment, including acrylic barriers as well as technologies that reduce or eliminate physical contact," said TSA Administrator David Pekoske.
Measures at checkpoints include some consolidation of officers at TSA checkpoints around airports; social distancing enforcement between passengers at security checkpoint areas; reduced physical contact, including acrylic barriers where officers interact with passengers; PPE requirements for officers; and a medical exemption for the liquid rule for hand sanitizer when going through security.
The TSA and DHS have also extended the REAL ID enforcement deadline to Oct. 1 and is still excepting expired driver's licenses or state-issued IDs a year after expiration.