Top 10 Spookiest American Towns to Visit for Halloween
by Daine Taylor /

With summer in the rear view mirror, and Halloween just around the corner, travelers are looking for their horror holiday fix. To that end, here's a round-up of some of the spookiest places in America to celebrate Halloween, all month long.
1. Sleepy Hollow, New York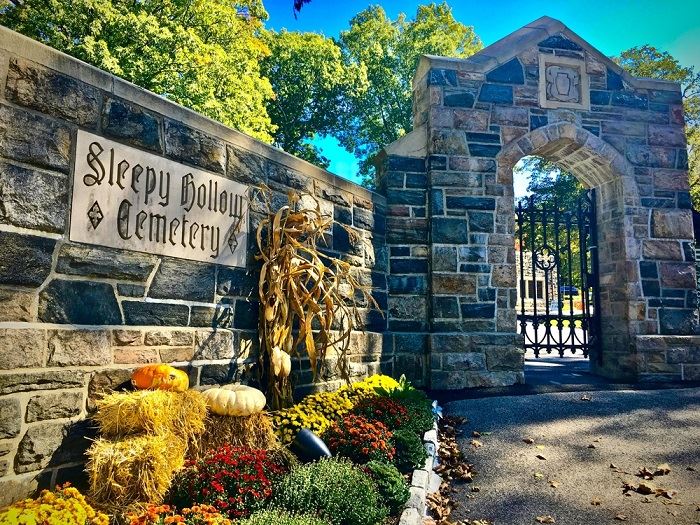 Photo: Shutterstock.com
Located just 30 miles north of Manhattan, Sleepy Hollow was the site featured in Washington Irving's short story, "The Legend of Sleepy Hollow." This quaint little town serves as a popular Halloween city that still boasts its iconic unofficial mascot, the Headless Horseman.
Visitors who wish to embrace the holiday spirit can do so by visiting the 300-year-old Van Cortlandt Manor, which gets a makeover for the Great Jack-o-Lantern Blaze every year. There are also dramatic performances of "The Legend of Sleepy Hollow," cemetery tour guides, haunted hayrides, and spooky street fairs.
2. Salem, Massachusetts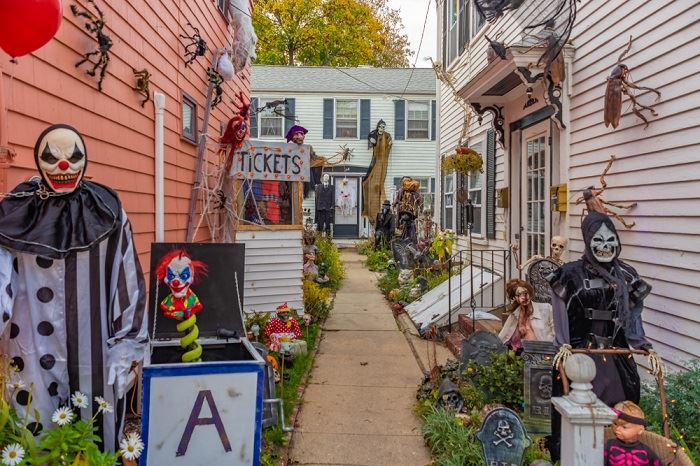 Photo: Terry Kelly/Shutterstock.com
Possibly the most famous Halloween town in the U.S., Salem is most notable for its infamous witch trials that date back to 1692. And for those hoping to check out all of the haunted happenings in Salem, October is the best time of year to explore.
Visitors can sign up for a walking tour of the city, or immerse themselves in the Halloween spirit by attending the Festival of the Dead to experience psychic readings, talks with the dead, and paranormal experts. They will also find plenty of haunted houses, costume parties, fireworks, and parades in Salem to keep busy throughout the month.
3. New Orleans, Louisiana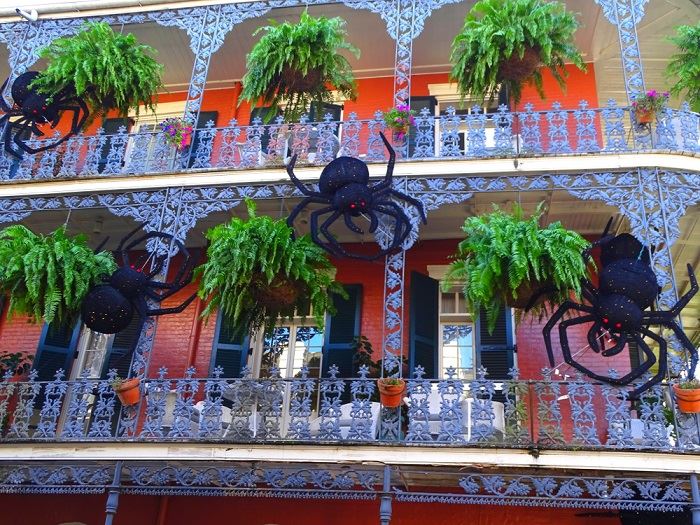 Photo: Shutterstock.com
New Orleans is known for being one of the most historic and reportedly haunted cities in America. And when it comes Halloween, the Big Easy embraces its reputation the only way it knows how, with costumes, music, and roaring nightlife.
There are plenty of seasonal festivities in New Orleans designed for kids and adults, including the Voodoo Music + Arts Experience, New Orleans Vampire Ball, Boo at the Zoo, Crawloween at the Audubon Nature Center, and the Ghost City Tours Haunted Pub Crawl.
4. Dallas, Texas (Screams Halloween Theme Park)

Photo: Visitdallas.com
Dallas is not traditionally synonymous with Halloween. Nevertheless, it is the site of the Screams Halloween Theme Park, the largest Halloween Park in the U.S. From late September through October, Screams is open on Friday and Saturday evenings for visitors of all ages. The park boasts five haunted houses, live entertainment, and other freaky attractions, for anyone hoping to experience thrills-and-chills in the spirit of the season.
5. Orlando, Florida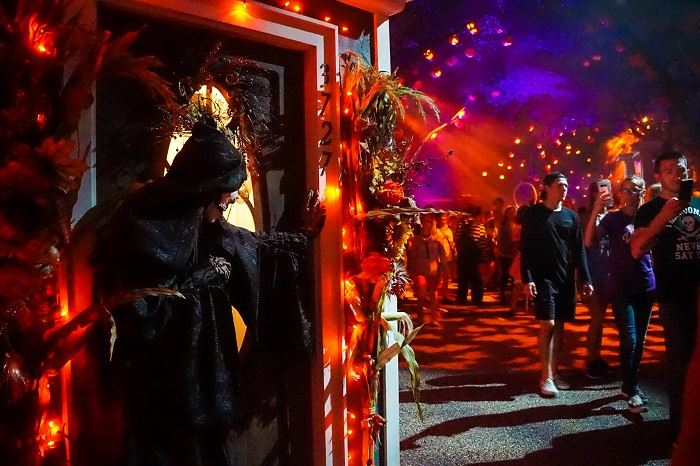 Photo: Inspired By Maps/Shutterstock.com
Speaking of theme parks, Orlando is the site of some of the most well-known attractions in the country — and they know how to celebrate Halloween right. With events ranging from family-friendly to downright terrifying, Halloween-lovers will have a variety of options to look forward to.
Between SeaWorld Orlando, Legoland Florida, and Walt Disney World's Magic Kingdom, parents and children can enjoy family-friendly Halloween parties throughout October, where kids can collect all sorts of treats to enjoy. Universal Orlando Resort offers a more thrilling diversion for adults, with Halloween Horror Nights, billed as the world's premier Halloween event.
6. Independence, Kansas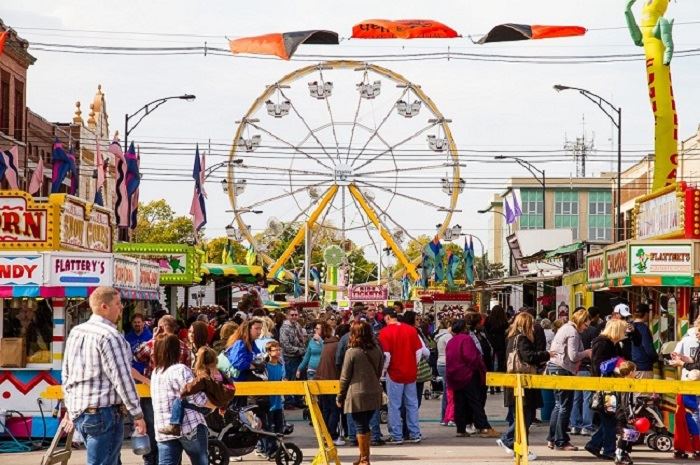 Photo: Kansastravel.com
In Independence, Halloween doesn't last for just one night. Instead, the town hosts a nine-day event known as the Neewollah Festival (that's Halloween spelled backward). Neewollah is the largest annual event in the state, drawing up to 75,000 visitors. The family-friendly party includes dozens of activities, like parades, food festivals, carnivals, and more.
Independence is also the site of other seasonal favorites, like the DooDah Parade, which serves as a chance for grownups to strut their Halloween stuff. This parade is sprinkled with the odd drill team, bearded beauties, and unusual creatures. This Mardi Gras-type parade lets the young at heart celebrate the season in their own way.
While in Independence, visitors shouldn't miss the Shattered Souls Haunted House & Shatter Vision 3D, the largest haunted house in southeast Kansas.
7. New York, New York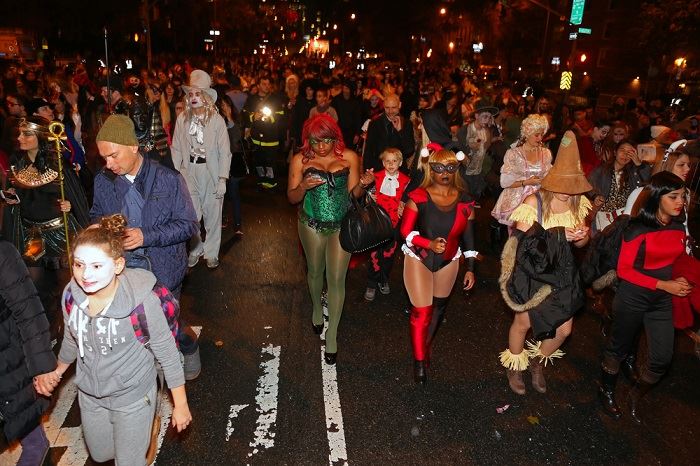 Photo: a katz/Shutterstock.com
New York City's Village Halloween Parade literally shuts down lower Manhattan and draws visitors from all over the world.
First established in 1974, this parade features dancers, elaborate costumes, and giant puppets. Anyone in a costume is welcome to participate in this event, and those wanting to watch should show up early to grab a spot along 6th Avenue. If this incredible parade doesn't satisfy your Halloween hunger, head to an after-dark Crypt Crawl under the Cathedral of St. John the Divine. The city will be overflowing with haunted hotels, bars and buildings, and even the museums and zoos go all out for this annual celebration.
8. Long Beach, California

Photo: Queenmary.com
For those on the West Coast who want a good scare, there is no better place to visit than one of the most haunted places in the world, the cruise liner Queen Mary. Docked off Long Beach, this is the site of one of the coolest and most unique places to celebrate Halloween.
Dark Harbor runs for the entire month of October, offering terrifying experiences for those who dare to visit. This month-long event features six haunted mazes, rides, live shows, food and beverages. Fair warning though, this is not a family-friendly event, and visitors might want to leave the kids at home for this one.
9. Estes Park, Colorado

Photo: Shutterstock.com
Estes Park is a quiet mountainside village, known for being home to the historic Stanley Hotel, the famous and reportedly haunted location that Stephen King used as inspiration for his novel, "The Shining." Throughout October, visitors will find plenty of Halloween-centric events that cater to visitors of all ages.
Check out the Shining Ball to see theater characters, a costume contest, and late-night dancing, as well as a murder mystery dinner. On Halloween night, enjoy a visit to Main Street for trick-or-treating fun. Also consider attending the family-friendly Autumn Gold Festival for live bands, bratwursts and beer; or head to the Pumpkins & Pilsner Festival to enjoy face painting, bounce houses, and pony rides, along with seasonal local craft beers.
10. Philadelphia, Pennsylvania (Eastern State Penitentiary)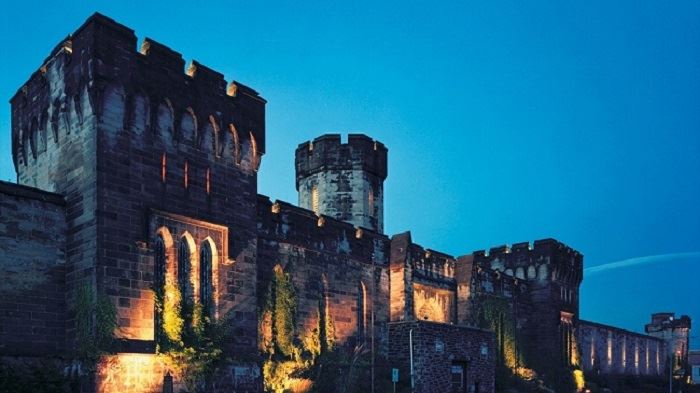 Photo: Easternstate.org
Home of America's largest haunted house and the site named No. 1 by Forbes magazine, the Eastern State Penitentiary is located in Philadelphia. Formerly one of the most famous and expensive prisons in the world, the facility stands today in near-ruins, a haunting world of crumbling cellblocks and huge castle-like walls.
Now a National Historic landmark, the prison is home of "Terror Behind the Walls," an interactive horror experience where participants enter a haunted house, set behind the walls of Penitentiary. The prison boasts six attractions: Quarantine 4D, Machine Shop, Break Out, Detritus, Infirmary, and Lock Down. A ghost bus transports visitors around, and there are 200 performers plying their scary craft. "Terror Behind the Walls" is consistently ranked among the top haunted attractions in the nation, providing up-close-and-personal encounters from the moment visitors step through the front gate until they finally make their way through all six attractions.