The customer who scammed Voyages G Travel out of $20,000 is still on the loose—and that's why Melanie Racine wants to share her story.
Racine, who co-owns the Gatineau, Quebec-based agency with partner Kerwin Dougan, has been in the business for 30 years. She knows all about scammers and has always been vigilant, she told TMR.
But this latest scam is just too easy to pull off—and spreading quickly. Since November 2016, she has dealt with 10 fraudulent bookings totaling $20,000. And after posting her story on Facebook, she has heard from many other agents in the same boat.
It's not about someone stealing credit card numbers from her database; that would be at least partly her own fault, she said. Rather it's just about someone using her partner's name and phone number to put through charges on stolen credit cards.
The trouble at Voyages G started when her partner, Kerwin Dougan, was away on vacation, and a couple of bookings came in under his name. "I never questioned them," Racine said. "We all do bookings while we are away, we are all workaholics."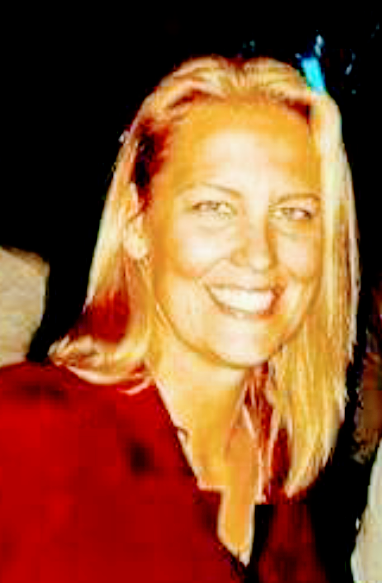 Melanie Racine.
Then a couple of weekends later another booking came through, on Sunwing; on Monday, the agent whose name was on it came to Racine and said, "I don't know what this is. It's not my booking."
At first she thought perhaps it was just a clerical error of some sort, that Sunwing had put the wrong agent's name on the file. But she checked and none of her agents had made the booking. She called Sunwing, still thinking it was just a glitch. Then she called the customer and the phone number on the record didn't work. Uh oh.
"Then the very next day I got a commission check from Sunwing and there are five bookings on there, all last-minute, all in Sherwin's name. And then I realized we had a big problem. We had 10 files in total, some for customers who had already traveled or were traveling. It took months to clear up."
In the end, she said, she feels lucky to have gotten off with just having to pay $1,500, thanks to the intervention and financial support of ACTA and her consortium, Voyages En Direct. Transat absorbed some of the loss; Sunwing actually sent someone to approach one client at the resort at which he was vacationing and demanded payment; he coughed up the cash on the spot.
"He never even called me to ask about it, so right there I think the client is involved. But I am not sure," she said.
The dirty details
The scam goes like this: A fraudster uses stolen credit cards to buy last-minute tickets and charges them using the name of a real travel agent, just pulled from anywhere—any website, any business card, any telephone listing. They make a booking—and most suppliers don't even really pay attention to the agent's name; they just check that the credit card number is good, and if it has not yet been reported stolen, it is. "You could say the agent's name is Mickey Mouse and get away with it," Racine said.
Then the fraudster sells the tickets at a ridiculously low price, for cash. "He spits out the tickets right away; last-minute bookings are so fast. So the clients relax because they have their tickets. "
When Racine's story was picked up by Canadian news, she realized just how widespread the problem is. "Wholesalers say this is rare, but it's not rare," she said. "One agent called me after she saw the report to say someone had charged $20,000 worth of tickets on Via Rail, one told me she had more than $20,000 of Air Canada Vacations that wasn't hers. So come and tell me this is rare."
Lessons learned
So what's an agent to do? In Racine's case, she noted that Air Canada Vacations was the only supplier who had asked for her agency code; Transat and Sunwing did not. And while in the past she thought it annoying to make sure every reservation included the agency's number, she has changed her tune now.
"Now I'm yes, bring on the code." Voyages En Direct, meanwhile, shared her story with all its members; "within three weeks everyone had a code."
In the end, she is lucky to be off the hook—"but it takes months," she said, during which time the suppliers held back her commission checks. "I said this was not our fault, and they said we were supposed to be vigilant about checking our bookings. But Kerwin was on vacation."
Racine now knows all too well that with 1,600 credit-card fraud cases a week, "calling the cops doesn't help; your complaint just goes on someone's desk and nothing is done." It's up to travel agents to protect themselves – and here's how to do it, she said.
Tips to keep you safe
1. Make sure you look at every single invoice that comes in, even if you see the agent's name. Make each agent responsible for looking at his or her own bookings inside the 48-hour limit so you can catch fraudulent bookings and notify the wholesaler to void them.
2. Get a code and use it—even if the wholesaler doesn't ask for it. And if you have outside agents, make sure they protect it and do not share it.
3. Check every invoice to make sure all the bookings really are yours.
4. When a new customer from outside your city tries to book a trip, get a copy of the credit card and ID, front and back. (Though still, "it has happened to me, where I got a faxed copy of the credit card front and back and it just didn't feel right, so I called the credit card company and sure enough it was not good," she said.