Travel MarketPlace Agent Conferences Now on Two Coasts in Canada
by Kerry Tice /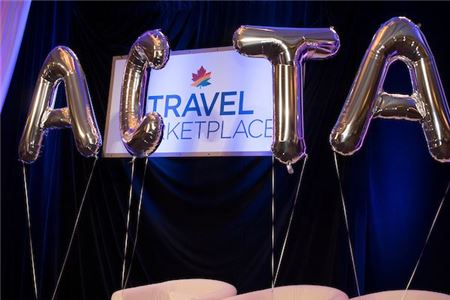 Travel MarketPlace is expanding this year to include both an East Coast and a West Coast Canadian conference, in response to travel agent demand.
Hosted by Travel Market Report in partnership with ACTA, and building on the success of Travel MarketPlace Toronto East (now in its fourth year), Travel MarketPlace Vancouver West will debut March 1-2, 2018 at the JW Marriott Parq Vancouver Hotel.
Sessions will cater specifically to brick-and-mortar, home-based, franchise and host agencies. Workshops will cover the industry's most timely topics including fraud, travel insurance, legal issues, social media, and sales and marketing. Attendees can also participate in networking opportunities with suppliers and peers at the trade show exhibit and cocktail reception.
Early bird registration is currently open for Travel MarketPlace Vancouver West.

The addition of a West Coast Travel MarketPlace show comes on the heels of four successful Toronto shows and agent feedback for expansion, according to Anne Marie Moebes, Publisher of Travel Market Report. "The goal has always been to have two shows, and with a turnout of over 500 attendees last year for Travel MarketPlace Toronto East, the timing is ideal to introduce Travel MarketPlace Vancouver West."
Dates for next year's Travel MarketPlace Toronto East will be announced shortly.
ACTA aims for education
With Travel Market Report promising once more to deliver a strong focus on education, ACTA officials were eager to sign on to a second conference in their arena.
"ACTA is very focused on education and what we need to do to help our members from an education perspective," said Wendy Paradis, president of ACTA. "We are thrilled that the topics and speakers at Travel MarketPlace are really resonating with the conference participants, and it is exciting to be adding Vancouver to the Canadian conference schedule in 2018. We encourage everyone to join us at the industry conference of the year!"