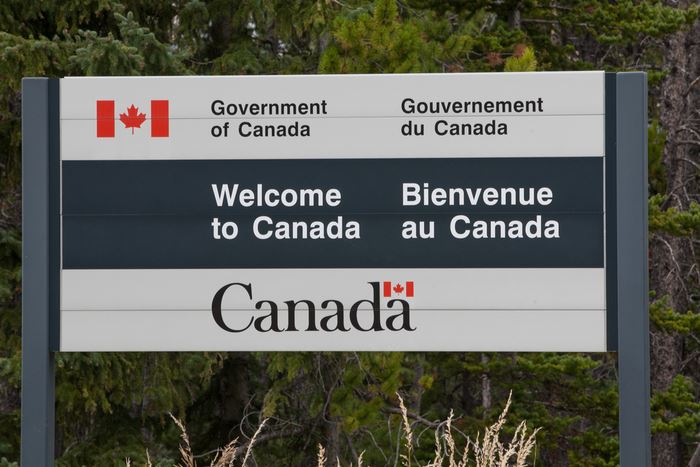 The U.S.-Canada border will remain closed to non-essential travel until at least June 21 through a mutual agreement with both countries.
In the announcement on Tuesday, Canadian Prime Minister Justin Trudeau did not rule out a further extension of the border closure, and said officials will weigh options for lifting the restrictions.
"It was the right thing to further extend by 30 days our closure of the Canada, U.S. border to travelers other than essential services and goods, but we will continue to watch carefully what's happening elsewhere in the world and around us as we make decisions on next steps," Trudeau said during his daily press conference in Ottawa.
When the border does eventually reopen – it has been closed since March 21 – Trudeau said stronger measures may be put in place, such as requiring quarantine, medical checks, and tracking for those entering Canada, including those from the US.
"Even now, we know that we need to do more to ensure that travelers who are coming back from overseas or from the United States as Canadians are properly followed up on, are properly isolated and don't become further vectors for the spread of COVID-19," Trudeau said.
Only emergency personnel and people crossing for work, education, or immediate medical care have been permitted to pass through border security.