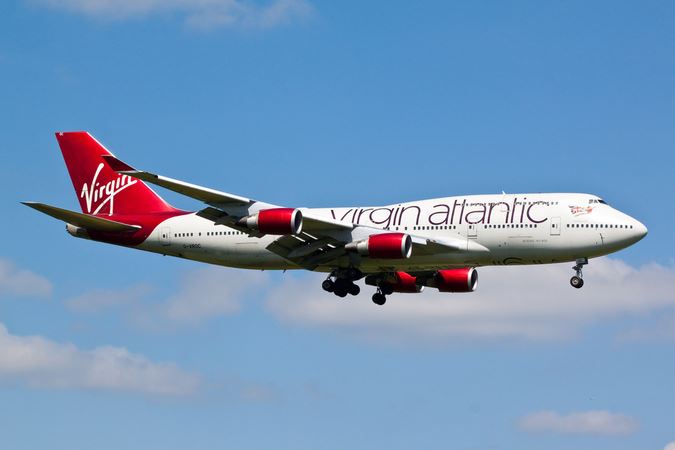 Richard Branson's Virgin Atlantic airline has filed for Chapter 15 bankruptcy protection in the U.S. on Tuesday, a move the company hopes will help it survive the impact from COVID-19.
The airline, which is based in the U.K. and flies exclusively long-haul service, has been struggling with the fall-off in travel demand. After suspending all service in April, Virgin reopened in July but with little demand for international travel.
Virgin Atlantic has reportedly cut 3,000 jobs, closed its base at London's Gatwick Airport, and retired some planes to cut costs. The hope is that the move this week allows it to keep proceeding with its restructuring plan that was announced last month.
Chapter 15 is part of the U.S. Bankruptcy Code that allows U.S. courts and foreign courts to cooperate when assets are in two different countries and is different than traditional Chapter 11 bankruptcy. It allows U.S. courts to recognize Virgin's restructuring in a foreign country.
Virgin still has not filed for bankruptcy in the U.K. but, according to Bloomberg, executives told a London court this week that it would run out of cash next month unless it gets approved for 1.2 billion-pound ($1.6 billion) rescue package that it announced in July. Should Virgin not get approval, executives said it would be forced to start selling its Heathrow airport slots, which would cause the carrier to fold.
Virgin is part-owned Richard Branson's Virgin Group (the group owns 51% of the airline) and Delta Air Lines (Delta owns 49%). Delta, according to U.K. law, is not able to increase its stake and Delta CEO Ed Bastian said recently that it would not offer more cash to save Virgin from bankruptcy.